Ella Travolta Shows Off Her New Look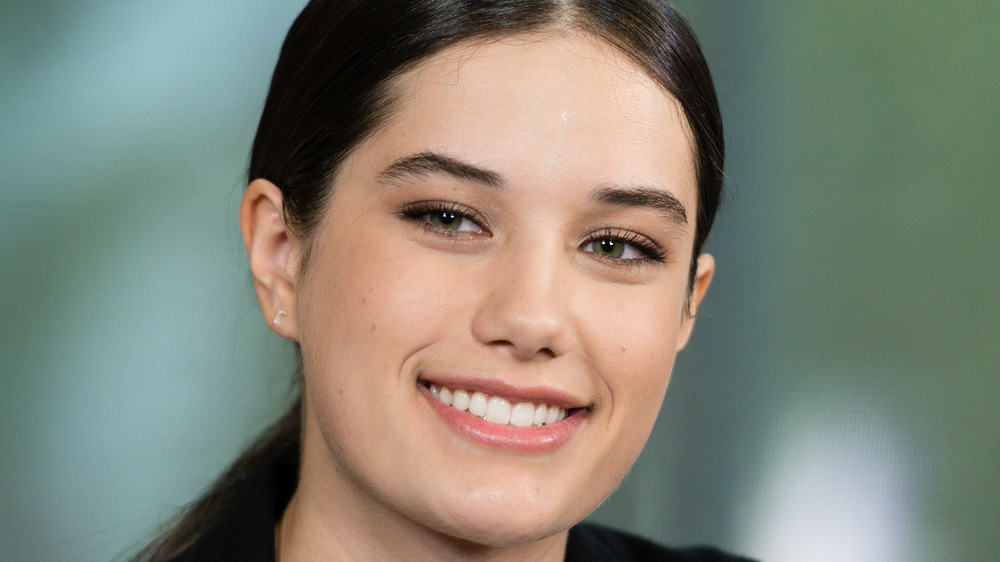 Noel Vasquez/Getty Images
Ella Travolta's new look is turning heads. The daughter of John Travolta and the late Kelly Preston has always followed in her famous parents' footsteps in terms of acting and looks. (In case you didn't realize it, she's the spitting image of her father). According to Ella's IMDb profile, she has two acting credits to her name, and as of 2021, her film Get Lost was in pre-production. Ella delighted fans when she joined Instagram on May 22, 2019. The actor shared a short clip, sharing that she was excited to share her journey and connect with fans. "Welcome everyone!! I'm excited to start this journey with you guys," she shared in the caption alongside a series of heart emojis.
Ella has only used the account sparingly, but on July 12, 2020, she shared a heartbreaking post in remembrance of her mother. Preston died from cancer at age 57 and Ella made sure to honor her with a gut-wrenching post. "I have never met anyone as courageous, strong, beautiful and loving as you," Ella wrote. "Anyone who is lucky enough to have known you or to have ever been in your presence will agree that you have a glow and a light that never ceases to shine and that makes anyone around you feel instantly happy." She continued to thank Preston for everything she had done for her, ending the update with an "I love you." Now Ella's April 11, 2021 post also has fans buzzing for very different reasons.
Ella Travolta shows off her new hairdo
Ella Bleu Travolta is looking good and feeling good on Instagram. The actor took to her page to share a series of snaps that captured her rocking a stylish new 'do. The first photo showed Travolta in a car with a seatbelt strapped across her chest. She rested her chin on her shoulder and met the lens of the camera with a slight smile. Only a portion of her outfit was visible, and she wore a floral-print top with vibrant pink flowers. Her hair fell over either side of her shoulders, and she sported some freshly cut bangs. "I haven't had bangs since I was about 9... so here we go again I guess! At least for a little while," she wrote.
The second photo in the series included a throwback of a young Travolta, who was sporting a similar hairstyle. She rocked a white and blue striped sweater and was all smiles for the photo op. Travolta's new look caused quite a stir with her fans, amassing 86,000 likes and more than 2,700 comments in one day. Most applauded the actor on her trendy new cut. "Beautiful!' You look a little like Liv Tyler! So pretty," one fan complimented. "Perfect mix of both your mom & dad...beautiful & talented," another wrote. It's safe to say that we'll continue to follow Travolta on Instagram because her updates are always a delight.