The Real Reason Braunwyn Windham-Burke Split From Her Girlfriend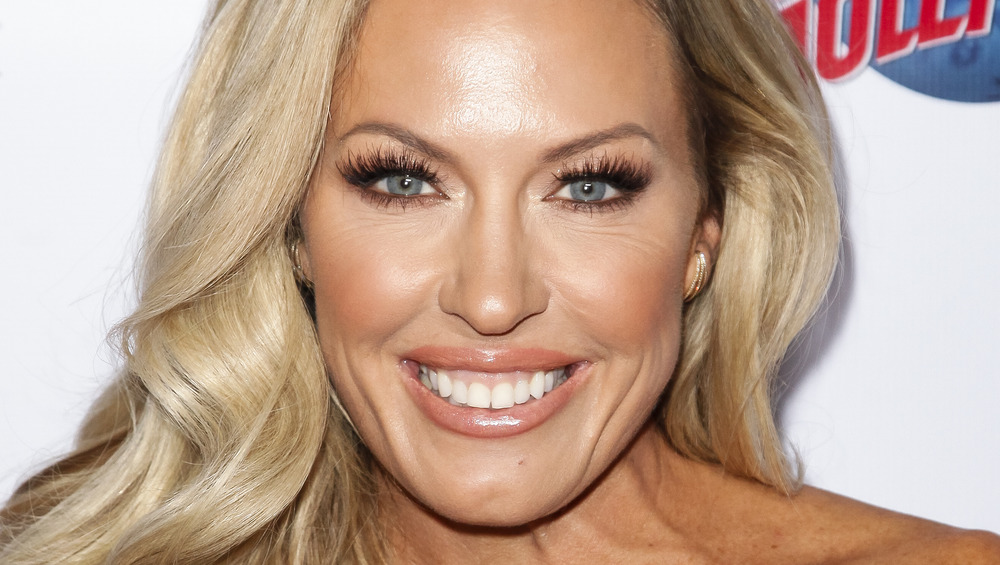 Tibrina Hobson/Getty Images
Braunwyn Windham-Burke has made headlines plenty of times in 2020 and 2021, and her most recent relationship split is no exception. As of this writing, the mother of seven has been on The Real Housewives of Orange County for two seasons, and she's definitely been one of the most memorable cast members in the franchise's history. During her second season on the Bravo reality hit, Braunwyn surprised fans by coming out as gay (even though she's still married to her husband, Sean Burke).
"When I went to the reunion last year I kind of started baby-stepping into, 'This is who I am. I like women,'" the reality star told GLAAD in December 2020. She also shared that she was testing the waters, adding that her news had been well-received by those close to her. Shortly thereafter, Braunwyn opened up about her relationship with girlfriend Kris, whom she introduced to fans via her Instagram story. "Sean and I are still married, I plan on staying married. We are not sleeping in the same bedroom right now, but we are in the same house," she told GLAAD in the same interview. "We are raising our kids together, he's my best friend." 
Braunwyn also shared that Sean knew her girlfriend. "He knows the girl I'm dating." Braunwyn also listed all of the things she admired about Kris, including her "eyes" and sweet disposition. However, their love story did not last too long. Keep scrolling for more details.
Braunwyn Windham-Burke's relationship was short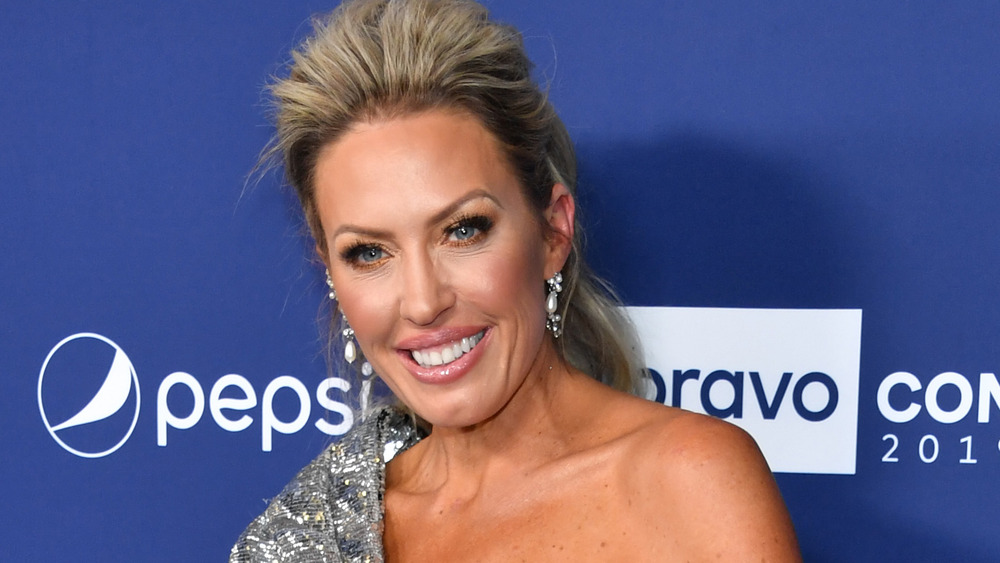 Dimitrios Kambouris/Getty Images
Braunwyn Windham-Burke and her girlfriend Kris are no longer together. A source shared the news with People in April 2021, revealing that Kris was the one who pulled the plug and that Braunwyn understood. "They were at two very different places in their lives, and Kris wanted more of a commitment than Braunwyn was able to give, so it was better to part ways," the source shared. "They're still friendly, and each want the best for the other." According to People, Braunwyn only shared a photo of Kris on her Instagram story when she first revealed that she was in a relationship, but there do not appear to be any permanent photos of the ladies together on the reality star's actual Instagram feed.
There has been plenty of speculation about who will be returning to The Real Housewives of Orange County for season 16. In February 2021, Reality Blurb reported a producer hinted that Braunwyn would return for what would be her third season. "I think people want something meaningful to latch on to," the show's producer Thomas Kelly stated. "Braunwyn is exactly that. She's unconventional, and people are quick to dismiss unconventionality because it's not their cup of tea, but I think we all agree she can be very riveting to watch on television." However, in March 2021, Reality Blurb reported that producers could potentially cut Braunwyn from the series. Guess we will just have to wait and see.