Inside RHOC's Braunwyn Windham-Burke's Relationship With Her Girlfriend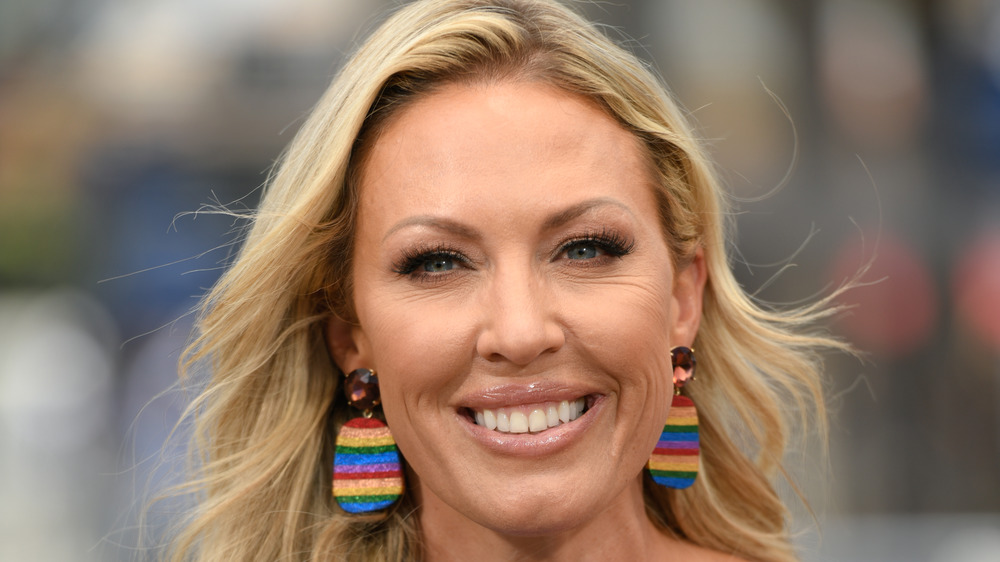 Noel Vasquez/Getty Images
In a twist that even most scripted shows probably would not have come up with, Real Housewives of Orange County star Braunwyn Windham-Burke revealed in a December 2020 interview with GLAAD that she was a lesbian. "I'm a member of the LGBTQ+ community," the 43-year-old continued. "It has taken me 42 years to say that, but I am so proud of where I am right now. I'm so happy where I am. To be able to be comfortable in my own skin after so long is just so nice."
As to what most helped her come out, Braunwyn pointed to her sobriety. "This year, I got sober, which I know there is a correlation between the two," she said. "I know that when you get sober, and you start doing the work that goes into that, you start realizing a lot of the reasons you drank had to do with who you were on the inside. This sort of became something that I didn't want to hide anymore, and I didn't want to keep a secret anymore."
The mother of seven also spoke about her love for her husband, Sean, and their 20-year marriage. "I love Sean. I love him dearly, he is my person, he is my family. But I'm not attracted to men and I never have been," Braunwyn added. The couple is still married and, as of right now, still plans to be, despite Braunwyn having a girlfriend. Scroll down for details on Braunwyn Windham-Burke's relationship with her girlfriend.
RHOC's Braunwyn Windham-Burke's girlfriend Kris makes her happy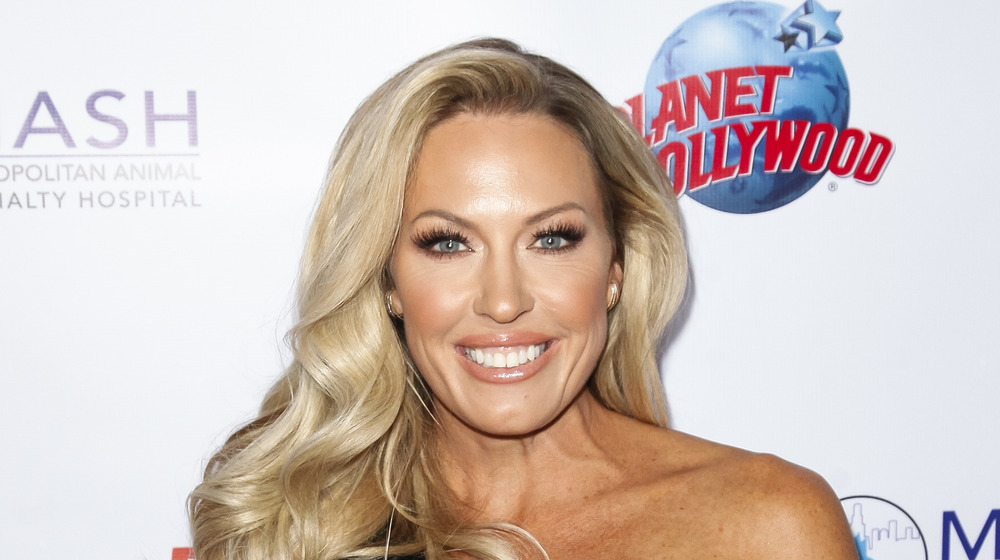 Tibrina Hobson/Getty Images
In an Instagram Story, per Daily Mail, Braunwyn Windham-Burke's husband Sean showed support for his wife. "I love you. I'm proud of you. And I support you. Always," he wrote. In her interview with GLAAD, she revealed, "I met someone that I was interested in pursuing a relationship with. It became something that I didn't want to hide anymore and I didn't want to keep secret anymore." So how did her children react to the news? Braunwyn revealed, "They weren't shocked at all."
Braunwyn shared a photo of herself and her new girlfriend in an Instagram Story, via Daily Mail, and a source confirmed to People that the woman is indeed Braunwyn's new love interest, Kris. Braunwyn told GLAAD, "Sean and I are still married, I plan on staying married. We are not sleeping in the same bedroom right now, but we are in the same house. We are raising our kids together, he's my best friend." Potentially referencing Kris, she mentioned, "He knows the girl I'm dating." 
At the end of the interview, Braunwyn got a little giddy when asked about Kris. "I love her eyes, I just love staring into them ... she has the sweetest disposition. She just listens. And she notices things about me. She pays attention... I just like to be around her. She just makes me happy," Braunwyn giggled. Will Braunwyn Windham-Burke's girlfriend Kris show up on RHOC? We guess we will just have to tune in and watch what happens.