Hilaria Baldwin Is Raising Eyebrows With Her Latest Selfie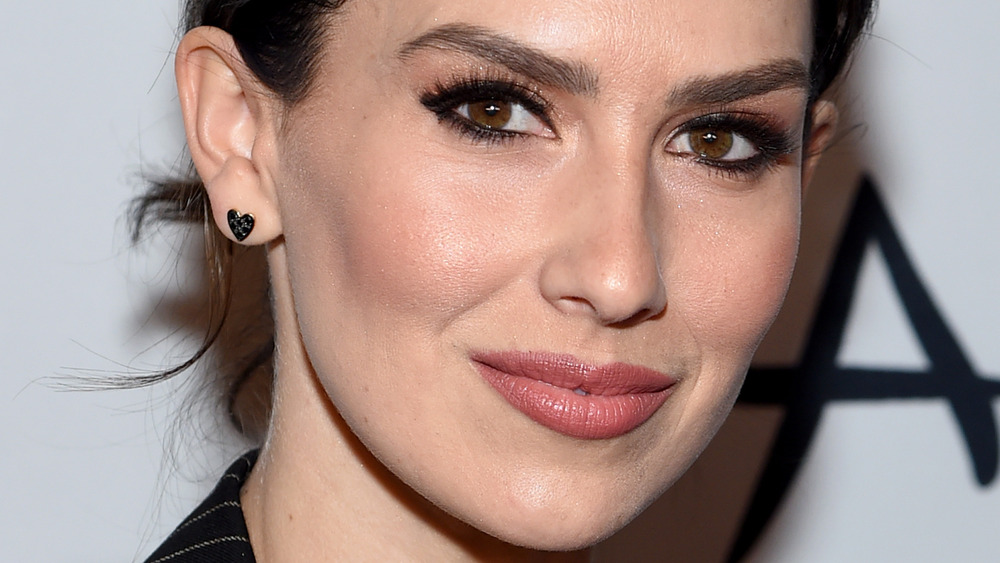 Jamie Mccarthy/Getty Images
Hilaria Baldwin's name seems to be in the press every single day. Not only has she been accused of cultural misappropriation, but she also reportedly traumatized one of her yoga students. As fans know, Hilaria and actor Alec Baldwin tied the knot in August 2012, and they have a brood of kiddos together (as of this writing, they have six children). Alec also shares one daughter, Ireland Baldwin, with ex-wife Kim Basinger. 
Hilaria has always been open and honest with fans on Instagram, and in April 2019, she revealed that she was "likely experiencing a miscarriage." She wrote, "I always promised myself that if I were to get pregnant again, I would share the news with you guys pretty early, even if that means suffering a public loss." 
Fast forward to early March 2021, and she shared a surprising photo, which included two babies. She simply captioned the shot, "7" to seemingly symbolize herself and her kiddos. She gave birth to her son Eduardo "Edu" in September 2020, and a few months later, daughter Lucia was born. At the time, it was unclear if she welcomed Lucia via surrogate. When asked by People, a source close to the couple shared, "It's no one's business about a woman's right to choose how and when she expands her family." 
Keep scrolling to find out why Hilaria is making headlines once again.
Hilaria Baldwin's post is double the trouble
With two kids just months apart (and four other little ones), it's no secret that Hilaria Baldwin has her hands full. In an April 2021 post to her Instagram Story, she literally proved that her hands were, in fact, full. The fitness instructor fired off a series of snaps, including one of daughter Lucia and son Edu on each of her breasts (via the Daily Mail). The first shot was snapped selfie-style, and saw Hilaria with her sweater rolled up, breastfeeding her kiddos. "Pray they sleep," she wrote, including a GIF of a sleepy Anna from Frozen. Shortly after, she shared another picture of the two sleeping like little angels.
However, it didn't last long. "'Not so fast," she shared. "I went to go get a drink and came up to this one in Alec's arms," Hilaria added a photo of daughter Lucia snuggled up but clearly alert. "'I'd like to say that he put her to sleep and I relaxed, but yeah, that doesn't happen," she wrote in a subsequent post. In one of her last posts, Baldwin shared that she would just dream about getting sleep since it would not happen. The same day, Baldwin shared a short clip of her two youngest wrapped up in "little cocoons." As of this writing, the post has racked up more than 30,000 likes. However, at the moment, Baldwin has disabled comments on her feed.
Needless to say, if you're looking for up close and personal photos of the Baldwin brood, you need look no further than Baldwin's Instagram.