What Kanye West Asked For In Response To Kim Kardashian's Divorce Filing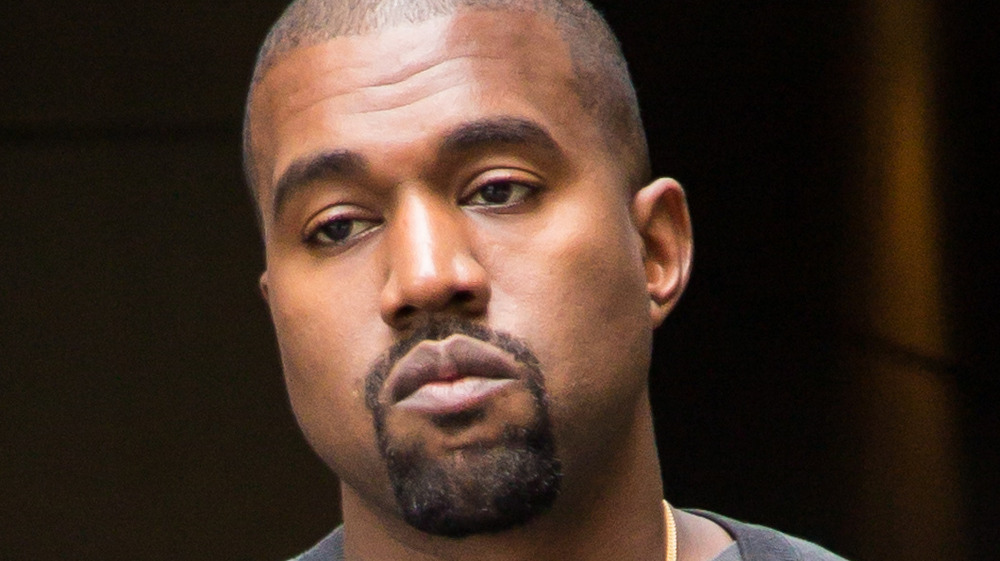 Shutterstock
The divorce between reality TV star Kim Kardashian and rapper Kanye West continues to move forward. As fans know, Kardashian originally filed the divorce papers in February 2021 after seven years of marriage. However, the split didn't come as much of a shock to many as the couple had reportedly been living separate lives for quite some time leading up to the official paperwork filing. In summer 2020, Kardashian was reportedly meeting with her lawyer, Laura Wasser, to start the process. According to E! News, the couple was also no longer speaking. "She is trying to stay strong and move on with her life," and insider revealed.
Another source shared that West was feeling the same way, and he was also ready to move on. "He doesn't care what Kim's priorities are with holding off on a divorce announcement," the insider snitched. "He will file before she's ready if he has to. He wants the divorce just as much as Kim does." The marriage began to crumble when West launched his presidential campaign in July 2020, but the final straw was the rapper's Twitter spree against Kris Jenner. The kids seem to be at the center of the divorce and Kardashian and West had different views on bringing up their four children — North, Saint, Chicago, and Psalm. "They have a different vision of the world and how their kids should be raised," a source told People in February 2021.
Keep scrolling to find out what else West is asking for.
Kanye West's wishes are similar to Kim Kardashian's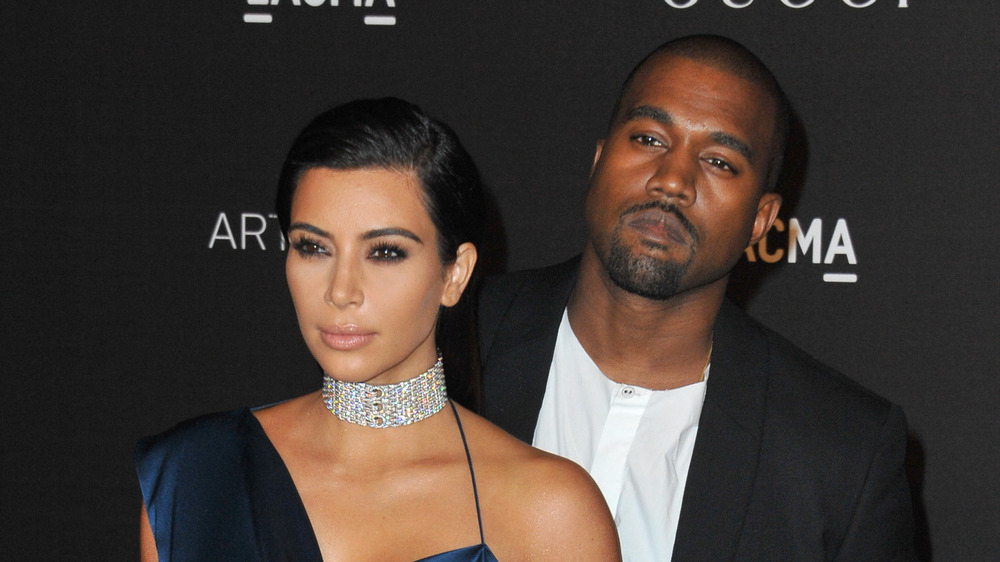 Shutterstock
Kanye West does not have a huge wish list in the divorce settlement and it seems like his requests are fairly reasonable. According to People, In April 2021, West submitted a response to Kim Kardashian's divorce papers. Official documents reveal West's wish that spousal support (by either party) be taken out off the table. He's also asking for joint custody of the pair's four children. The Guardian reports that West's requests are the same as what Kardashian had asked for and the reason for the divorce is still listed as "irreconcilable differences." According to the paperwork, it appears that Kardashian has not yet asked the court to change her name back to "Kim Kardashian" and drop the "West," but that can still be done at a later date.
Throughout their marriage, Kardashian and West kept their properties separate and they also had a prenuptial agreement that should help things continue to go smoothly. Forbes reports that the pair is worth a combined $2.1 billion, with West having more money in the bank than Kardashian. (He's worth an estimated $1.5 billion.) A large portion of his income comes from his Yeezy shoe brand, while the bulk of Kardashian's empire comes from her KKW beauty brand. (She is also the majority owner.) The couple also has a $70 million real estate portfolio, including a mansion in Calabasas, a condo in Miami, and two ranches in Wyoming. This is the first divorce for West and the third for Kardashian.