Why Usher's Visit To A Las Vegas Strip Club Is Raising Eyebrows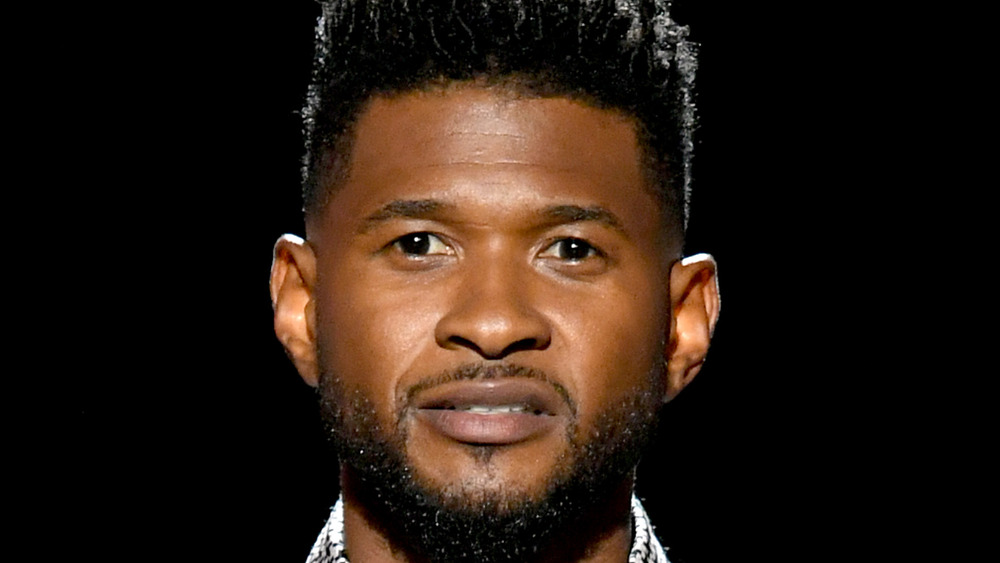 Kevin Winter/Getty Images
In 2020, Usher announced the start of a new chapter in his professional career... his very own Las Vegas residency. The singer, whose had a successful career spanning over 20 years, revealed in September 2020 that he will headline a residency at The Colosseum at Caesars Palace from July 2021 to January 2022. He is the latest star to head to Sin City, following in the footsteps of others like Britney Spears, Cher, Celine Dion, Jennifer Lopez, and Elton John.
According to the press release (per NME), the eight-time Grammy winner will not only debut new music, but the show "will be packed with an impressive repertoire of smash hits" from the last two decades. "I have missed performing for my fans live and I am so excited to see them in Las Vegas," Usher said in a statement. "My residency ... will be full of surprises and an Usher experience like they've never seen or heard before!"
Around the same time, Usher also made headlines after he and girlfriend Jenn Goicoechea welcomed a baby girl named Sovereign Bo Raymond. Since then, he's been quietly enjoying his family time, promoting new music, and sharing posts of himself rocking hats made entirely out of money. So when a rumor went around that Usher — who's reportedly worth nearly $200 million, per Celebrity Net Worth — paid Las Vegas dancers with fake money, the internet had questions. 
Keep scrolling to find out the truth about the star's eyebrow-raising moment.
Usher allegedly used money with his face on it to tip dancers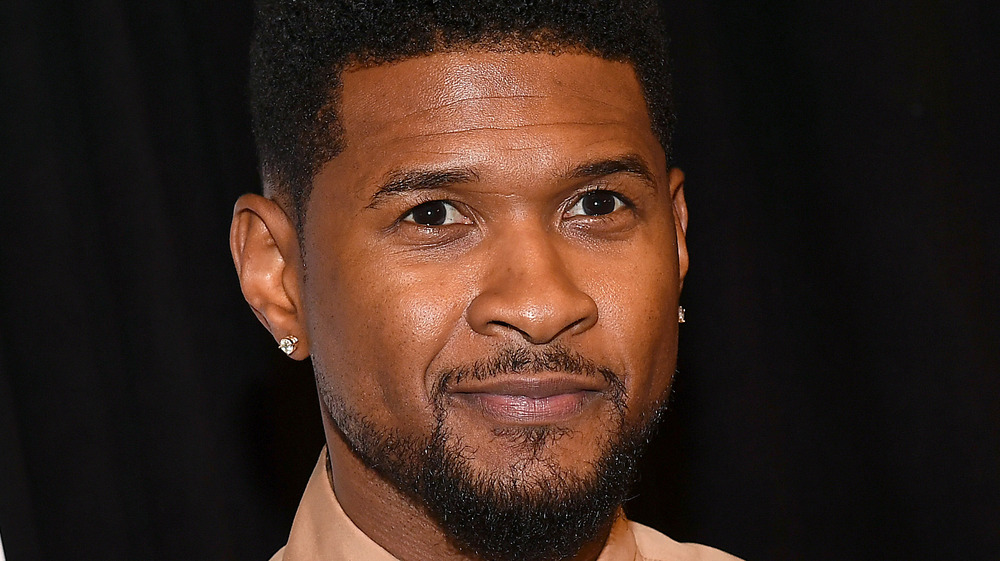 Paras Griffin/Getty Images
Usher was called out in April 2021 for reportedly giving out fake money during a recent visit to a strip club in Las Vegas. According to a Sapphire Las Vegas dancer, the "U Got It Bad" singer allegedly tipped her and other performers using counterfeit money with his face on it. She even shared Instagram photos of three different bills in $1, $20, and $100 denominations that feature Usher on them. "Ladies, what would you do if you danced all night for Usher and he threw this?" she asked, adding, "& the money does not have a trade in value whatsoever."
Twitter immediately lit up with memes and commentary about #UsherBucks. "Me paying off my student loans in #UsherBucks," commented one user. Even Selling Sunset's Chrishell Stause quipped, "I was too late on Bitcoin. Jumping on this new currency quick. #UsherBucks."
But it turns out, it seems it was all just a big misunderstanding. Sapphire's director of marketing, George M. Wilson, later clarified to Page Six that Usher left a "generous tip for the staff" and was "true gentleman and a great guest at the club." He explained that the star and his crew "converted thousands of real dollars to tip the girls dancing on the stage" and said the confusion transpired after "someone left some Usher dollars on the floor to promote his Vegas residency."