The Real Reason Lil Nas X Is Confusing All Of His Fans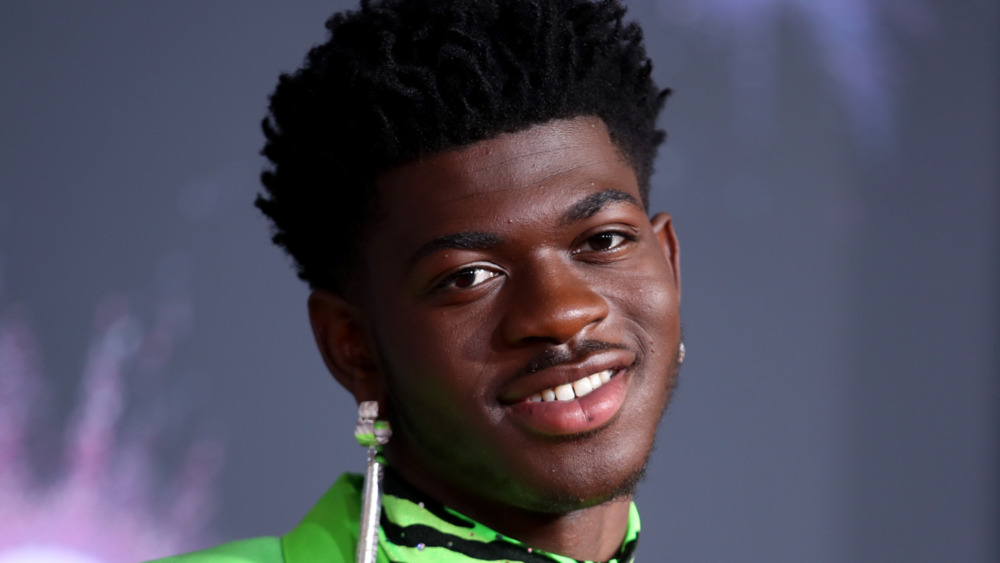 Rich Fury/Getty Images
Lil Nas X has sparked panic and confusion amongst fans over his controversial single "Montero (Call Me By Your Name)."
The song's music video, which depicts the rapper giving a lap dance to Satan, was attacked by conservative critics for its Biblical imagery and sexually explicit lyrics. It was also accompanied by the release of "Satan Shoes," which allegedly contained a "drop of human blood." As The Guardian reported, Lil Nas X feuded with everyone from Candace Owens to Governor Kristi Noem over "Montero," arguing for his right to express himself as a gay artist.
Per Billboard, the controversy didn't stop his song from smashing the charts, however — the track earned Lil Nas X his first number 1 hit since "Old Town Road" in 2019. "Montero" was also the first track to achieve more than 100 million streams around the world since Olivia Rodrigo's "Driver's License" two months prior. 
But now the rapper is raising alarm on his social media, claiming that the song might not stay on those streaming platforms for long. Here's the situation. 
Lil Nas X warned fans that the song "may not be available" anymore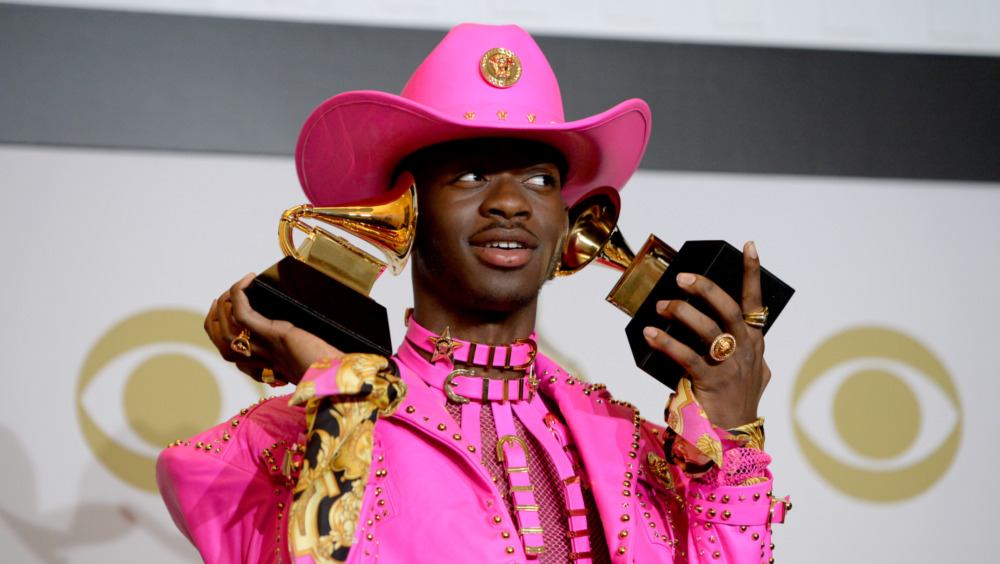 Amanda Edwards/Getty Images
On April 13, 2021, Lil Nas X started retweeting fans who were having trouble listening to "Montero" on streaming platforms.
"Since call me by your name is no longer working on many streaming services I will be uploading the audio to Pornhub at 3pm est," he promised on Twitter after more people reported problems. Despite Lil Nas X's reputation for joking around online, he insisted in a follow-up tweet that he was being serious.
"Stream call me by your name hard today because it may no longer be available tomorrow and there's nothing I can really do about it," the musician added, before telling fans to "screen record" the YouTube video so that they would have the song in their gallery as a "worst case scenario."
According to Billboard, the song has not officially been taken down from any streaming platforms. On April 14, Lil Nas X gave his followers an update, tweeting, "thank you to everyone for using your voices." He then stated that he wasn't "placing any blame on the streaming services" and revealed that "most people have said they are able to go and redownload."