Braunwyn Windham-Burke Reveals New Details About Her Open Marriage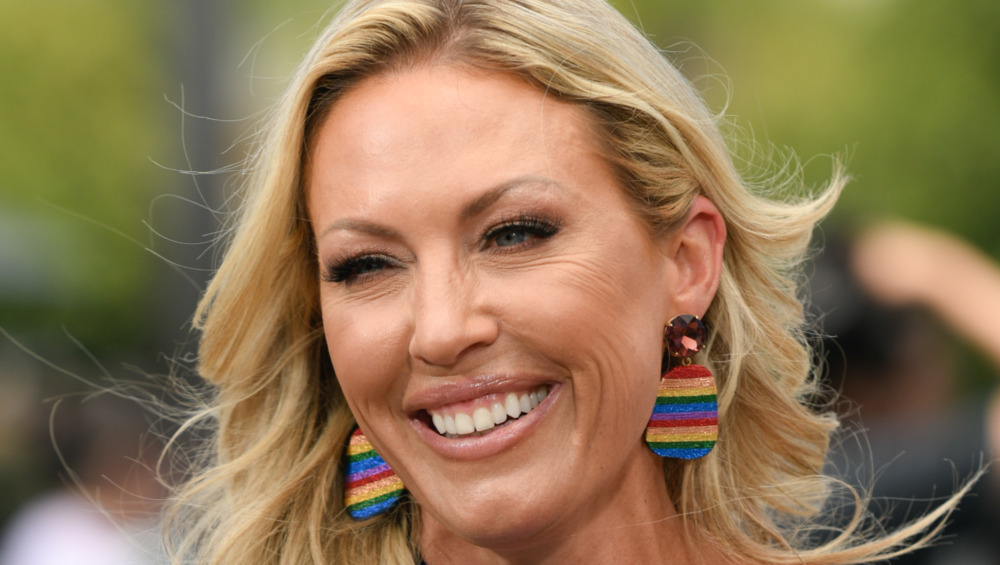 Noel Vasquez/Getty Images
Just when fans of Bravo's Real Housewives franchise thought they had seen it all, Braunwyn Windham-Burke, who appeared on seasons 14 and 15 of the Real Housewives of Orange County, the network's original program in the franchise, came out as a lesbian. "I like women. I'm gay. I'm a member of the LGBTQIA+ community... It has taken me 42 years to say that but I am so proud of where I am right now and I am so happy where I am. To be able to be comfortable in my own skin after so long is just so nice," the mother of seven revealed to GLAAD in a December 2020 interview.
Braunwyn shared a selfie on her Instagram story of her and then-girlfriend Kris shortly after coming out. Despite being in a relationship with another woman, she revealed that she and her husband of 20 years, Sean Burke, had no plans to divorce. However, she admitted she has "no idea" if they'll stay married. "But we'd like to and are trying to make that work in therapy," she shared, per People.
A source confirmed to People in April 2021 that Braunwyn and her girlfriend Kris had broken up. "They were at two very different places in their lives and Kris wanted more of a commitment than Braunwyn was able to give, so it was better to part ways," the source told People. So what does this mean for the reality star's two-decade-long marriage? Read on to find out where they stand.
Braunwyn Windham-Burke says she "doesn't know" about the future of her marriage to Sean Burke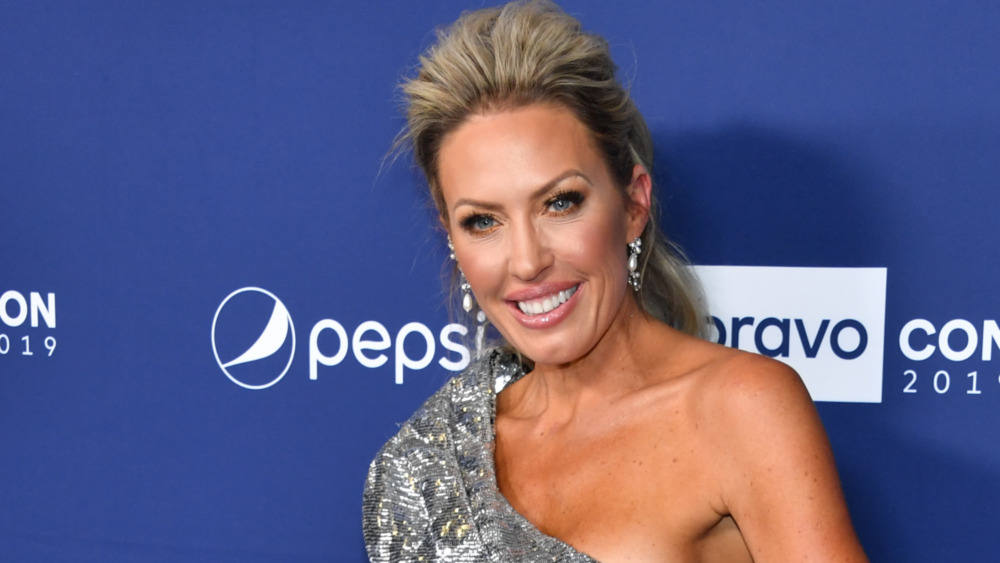 Dimitrios Kambouris/Getty Images
Braunwyn Windham-Burke appeared on the People Every Day podcast and opened up about her marriage. "I had a relationship with a girlfriend that was platonic, but I fell in love with her," the Bravo star said of her ex (via People). "And a lot of things were happening in my marriage at the time. Sean had someone else in our home, I had feelings for another woman, a lot of things were occurring off-camera at that time. And it basically kind of blew up."
Braunwyn admitted that this hasn't been an easy situation. "We are doing our best to navigate something that I've never seen done before. We do want to stay married, we do want to stay parents, we are best friends. And some days that seems very attainable, and some days it doesn't," the 42-year-old explained. So, will the pair stay married? 
"We don't know. We truly don't know. I can tell you how I am today, but yesterday was very different," she admitted. "Yesterday was a very hard day in our house for us. Today's a little bit better; we went on a trip and that was great. So we are navigating something in real time, and we're not making any big decisions."
Clearly, there's still a lot up in the air about this couple's future. Stay tuned to find out how it plays out.