How Braunwyn Windham-Burke's Husband Really Felt When She Came Out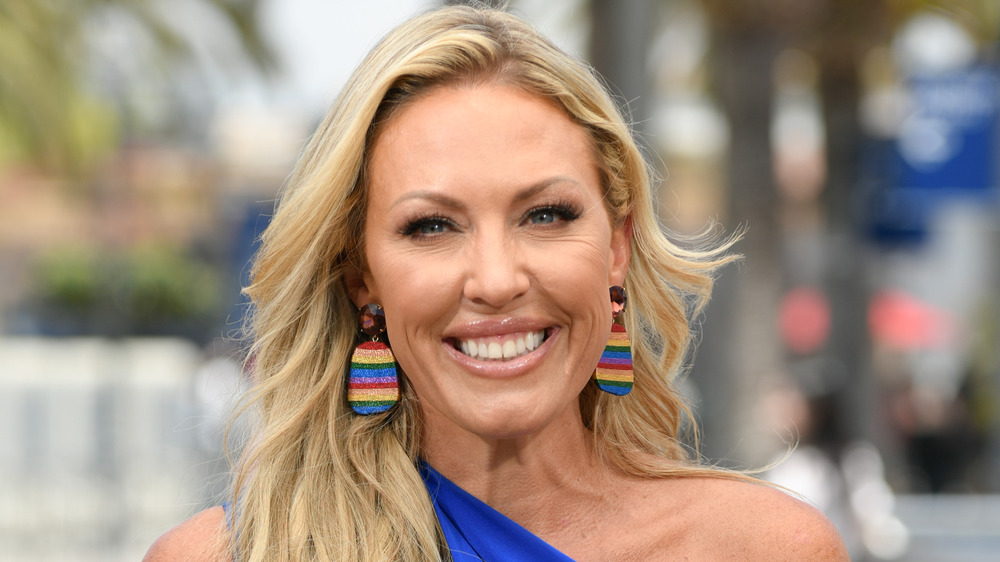 Noel Vasquez/Getty Images
When Braunwyn Windham-Burke joined Real Housewives of Orange County in 2019, she talked about having threesomes with her husband Sean Burke, as per Bravo, which she described as a "birthday present" for Sean during an interview with TooFab. In that interview, the couple shared two rules for their threesome guest stars: the person has to be "hot" and has to be a woman. In December 2020, Braunwyn came out as a lesbian, claiming, "I'm not attracted to men and I never have been." Braunwyn and Sean had renewed their wedding vows during a November 2020 episode. They've been together for over 20 years, have seven children, and they have no plans to divorce.
The Burkes have been trying to figure out what's best for them in a very public way, which has included some tough-to-watch moments. During the Season 15 reunion, Andy Cohen asked Braunwyn, "You've never been attracted to Sean physically?" While she was sitting there, holding hands with Sean, Braunwyn admitted, "No. And it breaks my heart to say that," which had to be tough for Sean, who admitted that the statement breaks his own heart. "Yeah. It absolutely does." He said that things are "mixed" and "hard" as they navigate their marriage, explaining (via Page Six), "After being with someone for 25 years, of course it's hard to say, 'Oh my gosh ... How did I not see this?' But on the other hand, she's so much happier and we don't fight."
Sean Burke has been Braunwyn's biggest supporter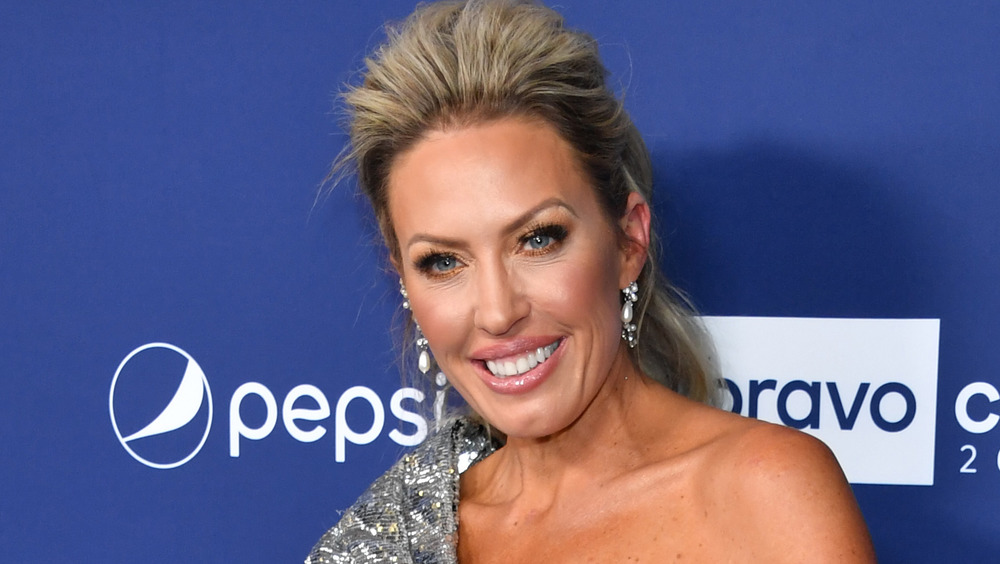 Dimitrios Kambouris/Getty Images
Sean Burke described in the Season 15 reunion that Braunwyn Windham-Burke's coming out was "a relief. It really was. Because the elephant in the room is, this isn't something we can't fix. She's attracted to women."
In the midst of Braunwyn admitted struggles with alcoholism and coming to terms with her sexuality, Sean has stood by her side, even though she has a girlfriend. In December 2020, he shared a photo of them holding hands, writing, "Your honesty will never cease to amaze me. Even when done at your own expense." He even tweeted a screenshot of his own Instagram Story, where he wrote, "I love you. I am proud of you. And I support you. Always," along with rainbow emojis. He added, "For over 25 years i have loved and supported you, and I'm not about to stop." 
When a fan shared support for Sean in response to Braunwyn saying she'd be "heartbroken" if Sean started dating someone else, Sean replied, "I feel the support! , but i'm just going to say you guys are taking this the wrong way. ... Of course I can date, and of course it'll hurt. There is so much, so fast, we are just figuring this out for ourselves." In January 2021, Sean tweeted about his wife, "Proud of you for being so open and honest about your life, not just rainbows and butterflies."
Despite the perceived messiness and complicated dynamic, their split doesn't seem like it could be any more amicable.
If you or someone you know is struggling with substance abuse and mental health, please contact SAMHSA's 24-hour National Helpline at 1-800-662-HELP (4357).