Who Is Dave Haywood's Wife, Kelli Cashiola?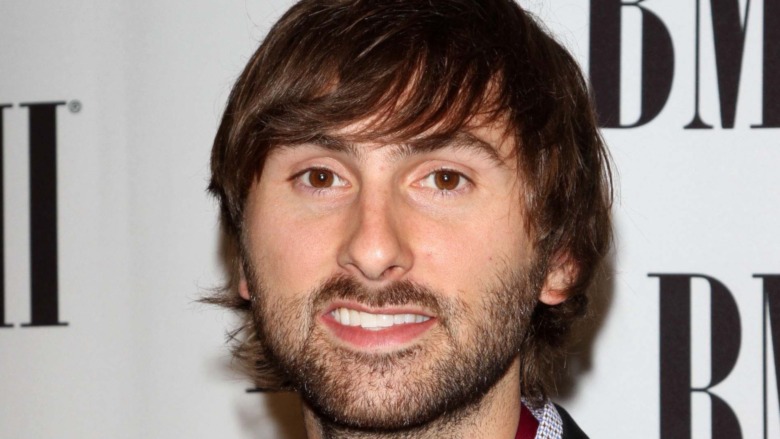 Shutterstock
Dave Haywood, one-third of Lady A (formerly Lady Antebellum), was friends with bandmate Charles Kelley long before the two met Hillary Scott to form the chart-topping group. "We grew up together in Augusta, Georgia," Haywood told CBS News in June 2012. "So there's just a comfort level of somebody you've known forever."
The guitarist seems to enjoy collaborating with long-time friends not only for music, but in his personal life as well. Haywood revealed that he and his wife, Kelli Cashiola, were well-acquainted before they dated. "Our story was we were friends for a number of years," the Lady A musician said via a press release from UMG Nashville. "[B]ut we didn't date for probably four or five years ... we really had a great foundation."
By Haywood's own admission, his relationship with Cashiola was a whirlwind once they began dating. "Once we got together, we got engaged within a really short time, got married really quick because we knew each other so well," Haywood said via UMG Nashville. The couple started going public with their romance in November 2011 when they appeared at a CMA red carpet event together, per People. Haywood proposed to Cashiola a month later in December 2011. They got married April 2012 on a private farm in Nashville with fellow Lady A members Kelley and Scott in attendance.
So who exactly is the woman behind the Lady A musician?
Before she became a mom, Kelli Cashiola worked in the music industry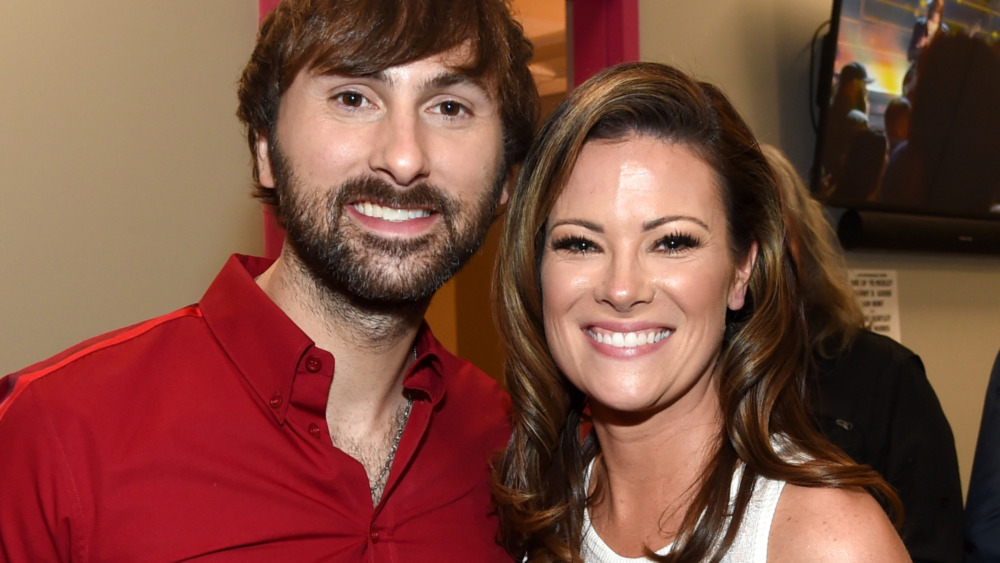 Rick Diamond/acma2017/Getty Images
Dave Haywood's wife, Kelli Cashiola, was involved in the music industry before she tied the knot with the Lady A member. As discussed on the Get Real Podcast with Caroline Hobby, Kelli worked her way up from an assistant to the VP of Marketing and Brand Management at Warner Music Nashville by age 25. Eventually, she transitioned from her executive position to being "a full-time mom."
In September 2014, the couple had their first child, Cash Van Haywood. "So happy to have a healthy baby boy here with us! Cash Van Haywood was born last night," Lady A tweeted at the time from their official account. "Cash is taken from Kelli's maiden name Cashiola and Van is Dave's father's name," a rep told People. The Haywoods welcomed their second child, daughter Lillie Renee Haywood, in December 2017. According to an Instagram post from Dave, "She is named after both her grandmothers."
Dave and Kelli managed to strike comedy gold while stuck home quarantining in April 2020 due to the COVID-19 pandemic. They made a parody of Phil Vassar's "Just Another Day in Paradise" with their "Just Another Day in Quarantine" Instagram video. "Mommy had a bad dream / She can't go nowhere / Can't do nothing / Oh wait, that's reality," they sang in the viral song. The next month they dropped another hilarious song on Instagram with "We Zoomed," a send-up of Brad Paisley's "We Danced."