Inside Sarah Ferguson's Relationship With Princess Diana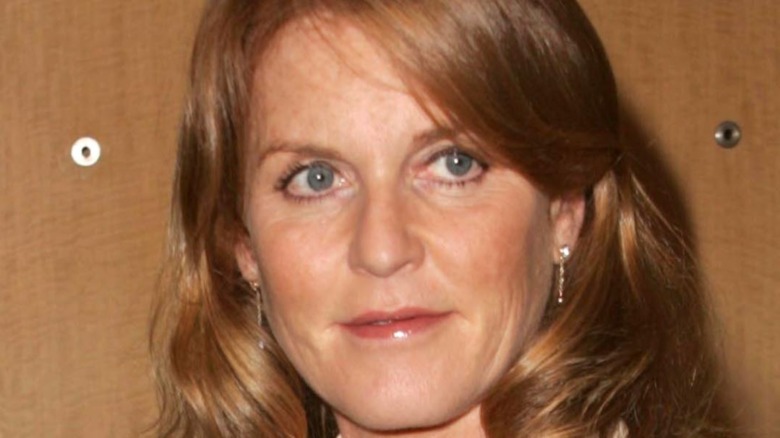 Shutterstock
For years, the world watched as Sarah Ferguson and Princess Diana formed quite a sisterly bond. The Duchess of York and the late Princess of Wales endured a lot together, including laughs, trials, tribulations, and, eventually, a fallout. But even though Sarah and Diana weren't on speaking terms when the beloved royal died in August 1997, it's important to remember how solid their friendship used to be.
Sarah and Diana, who are actually fourth cousins, first met long before they were both members of Queen Elizabeth's family. They had known each other since they were kids, but they reconnected in 1980, per Town & Country. Their relationship only progressed when Diana married Prince Charles in July 1981, as Sarah became the blonde beauty's confidant.
The British writer recalled their close bond in her 1996 autobiography My Story. "She was two years younger than I, and I strove to support and protect her as I would a younger sister [and] as a best friend," she penned at the time (via Express). While Sarah made sure to always be there for Diana, the Prince of Wales' ex-wife returned the favor when Sarah married Charles' brother, Prince Andrew, in 1986.
"I looked over at my friend in befuddlement. 'Just keep smiling,' Diana whispered," Sarah wrote. "And I did, as I would for long years to come. I always felt safe in mimicking Diana." Unfortunately, things ultimately came between Sarah and Diana. Keep scrolling for more inside the royals' relationship. 
Sarah Ferguson and Princess Diana ultimately had a falling out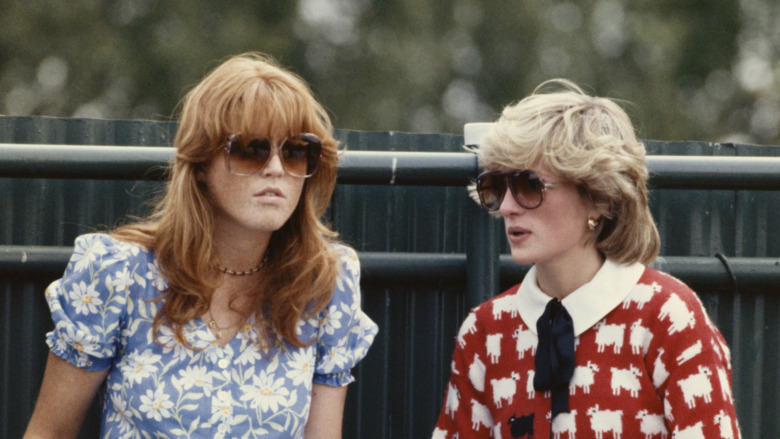 Georges De Keerle/Getty Images
Throughout their friendship, Sarah Ferguson and Princess Diana enjoyed countless memories together and engaged in hilarious shenanigans, and they also became each other's support system when they went through respective separations in 1992.
Their bond only strengthened as their divorces were both finalized in 1996 — Sarah's with Prince Andrew was in May, while Diana's with Prince Charles was in August. However, later that year, the duchess and the princess had a falling out, and according to Sarah, she has no idea why Diana chose to cut her off.
Page Six reported, however, that many assumed it was because of a comment Sarah made in her 1996 autobiography. Per the outlet, Sarah wrote about how Diana had lent her many pairs of shoes over the years, "and less happily, her plantar warts."
Though the duchess "tried" to contact Diana after their fallout, her attempts went unanswered. "[I] wrote letters, thinking whatever happened didn't matter, let's sort it out," Sarah told Harper's Bazaar in 2018. "And I knew she'd come back. In fact, the day before she died she rang a friend of mine and said, 'Where's that Red? I want to talk to her.'"
Tragically, Diana died at age 36 after a car she was in crashed in a tunnel in Paris in August 1997. "Because we were like siblings ... the saddest thing, at the end, we hadn't spoken for a year," Sarah told Harper's Bazaar.