How Carrie Underwood Learned A Surprising Skill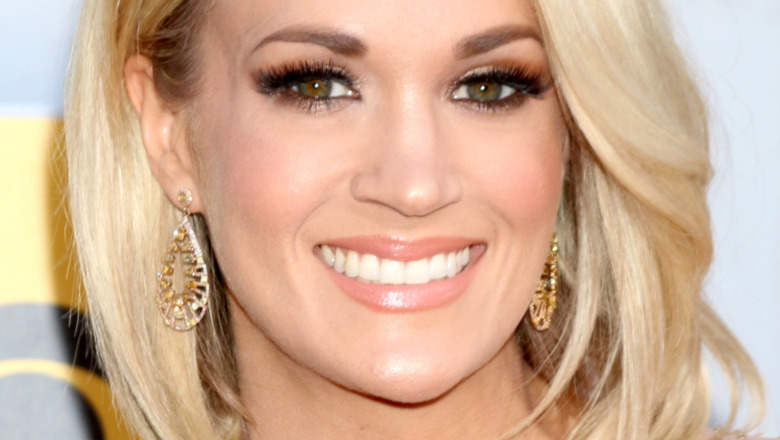 Shutterstock
Carrie Underwood is famous for her country twang. The star has been a staple on the country music scene ever since she shot to fame after winning American Idol in 2005 and has released hit after hit since then. The "Jesus, Take The Wheel" hitmaker opened up about her love for the genre on multiple occasions, and has even famously refused to remix her songs to make them more pop or radio friendly (via Taste of Country).
"I love country music and I think everyone else should too," Underwood told Metro in 2013, sharing that one of the things she loves most about the genre is that it's "very honest." "Come to one of our award shows and you won't see people lip-syncing. It's about singing and the music and I respect that very much. It's about being honest with your feelings," she continued. "We're not trying to be cool. It's just about life."
But just because her heart belongs to country music, that does not mean Underwood can't venture out and try something new every now and then. She did just that in December 2020 when she gave fans a huge surprise by teaming up with Latin superstar David Bisbal for the uptempo duet "Tears Of Gold," which the duo will perform live for the first time at the Latin American Music Awards on April 15, 2021. On the song, Underwood does something we are pretty sure fans were never expecting to hear...
Can Carrie Underwood really speak Spanish?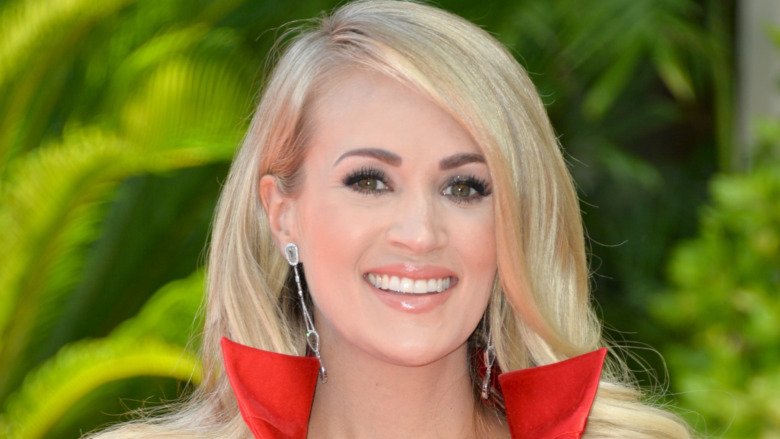 Shutterstock
Carrie Underwood shows off an impressive skill on "Tears Of Gold" by singing in Spanish. The Oklahoma-born country superstar and David Bisbal exchange verses in both English and Spanish, and Underwood admitted she had to venture far back in her mind to get the skill perfected. She said she decided to buckle down and put some time and effort into learning the language after having a basic understanding from high school and college classes. "I did, and am continuing to do so," Underwood said in December 2020 when asked if she learned the language (via Taste of Country), admitting the duet inspired her to keep learning and her "musical brain" helped her remember the words. "Ever since being able to work with David, that's something that's kind of reignited a little bit of that desire in me. So I have been trying to remember what I learned and build on it," she continued.
And while no doubt singing in a language she was not totally familiar with had to be a struggle, Underwood admitted she was up for the challenge. "The fact that he wanted to sing in English and I wanted to sing in Spanish, it was such a cool synergy that happened," the mom of two said, calling it "such a cool thing to be a part of." She added, "Two artists stepping outside of their comfort zones to make music, it was a really cool experience." Is there anything she can't do?