Here's How Much Jimmie Allen Is Really Worth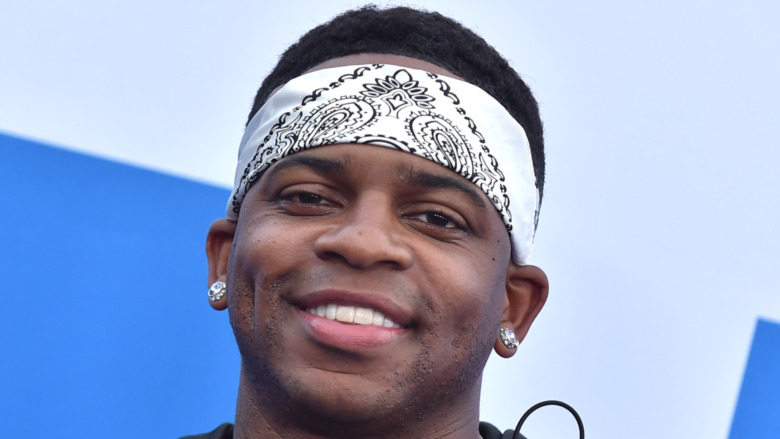 Shutterstock
The country music scene has a unique mix of glitz, glam, and good ol' heart. The annual American Country Music Awards (CMAs) is set to air from Nashville on April 18, 2021 hosted by Keith Urban, and superstar Jimmie Allen is already slated to be honored at the ceremony. 
Allen has been making a name for himself through hit songs like "Make Me Want To" and "Make For The These" alongside Tim McGraw, yet it's Allen's charity work that has caught fans' attention. Amidst the COVID-19 pandemic, Allen reportedly took out a "crazy loan" to pay his band and crew, per 20/20. "I did something that a lot of financial advisors wouldn't support. But [my] band and my crew have sacrificed so much for me, and I was stressed out because I was like 'I'll be good financially,' but these guys have wives, they have families," Allen explained in the clip. "So I said, 'Screw it.' I went to the bank, and I took out this crazy loan. Like, a crazy loan. But I was like, 'I've got 45 years to pay it back.' And that's what I just decided to do." 
This isn't the first time Allen has made a risky financial move. Keep scrolling to find out how much Allen is worth today!
Jimmie Allen once turned down a $1.5 million record advance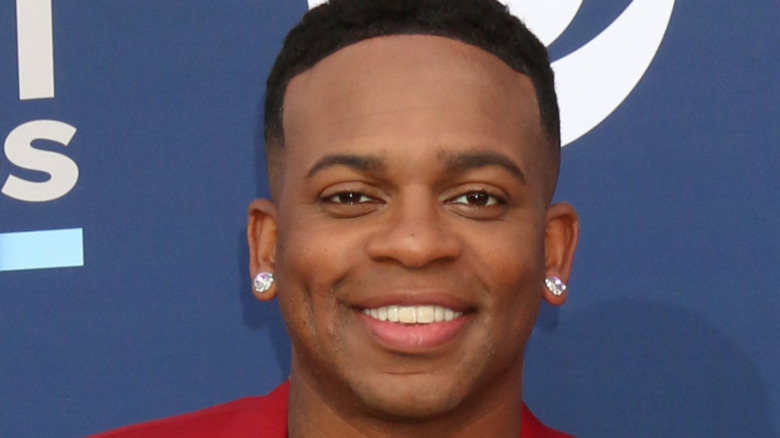 Shutterstock
Jimmie Allen has worked hard for his career. Per an interview with The Washington Post, he relocated to Nashville in hopes to launch a country career. He slept in his car with a "nearly empty bank account" before becoming the first Black artist to debut with a No. 1 country radio single. "Living in your car, being broke, being homeless, being hungry — I've seen grueling. Compared to what I went through to live in Nashville, it wasn't grueling at all," Allen humbly said. "I really got to figure out how bad I wanted it. Struggle is what builds character, so it was cool to dive in. It helped me figure out who I was as a man as well as an artist." 
Allen told CMT in February 2021 that he previously turned down $1.5 million deal from a Los Angeles-based record label. "Their vision [of my career] didn't fit mine," Allen explained. "It's bigger than the money. It's about being happy and doing what I love. It's about going to sleep every night being proud of the decisions I make every day." 
Turns out all of Allen's dedication and resilience paid off. Per Idol Net Worth, his bank account is estimated between $1.5 million to $5.5 million. But you can't put a price tag on happiness!