The Truth About Prince Philip Wearing The Same Shoes For Over Seventy Years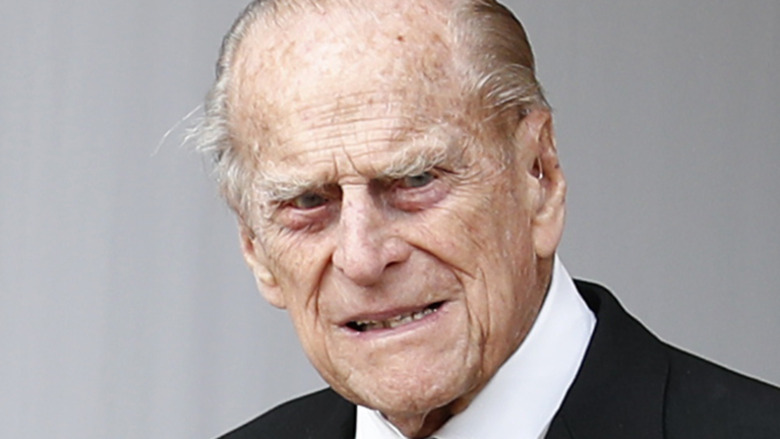 Wpa Pool/Getty Images
Prince Philip was truly a character, as is becoming all the more apparent as tributes from his friends and family came pouring in after his death in April 2021. Prince Harry, for example, remembered him as having a big mouth and a knack for grilling in his tribute, something that Princess Eugenie also mentioned in her own tribute. Former aides recalled him reading about UFOs and he was apparently eco-conscious in his choice of coffin. 
But a new tribute from one of his friends is giving us even more information about the late prince. Lord Karan Bilimoria recalled that Philip was so thrifty and sentimental that he not only saved the shoes from his wedding day back in 1947 but still took them out now and again for events. Who knew that an actual prince would be that concerned about not throwing out a good pair of leather shoes? Here's how he managed to do it.
Prince Philip's shoes lasted decades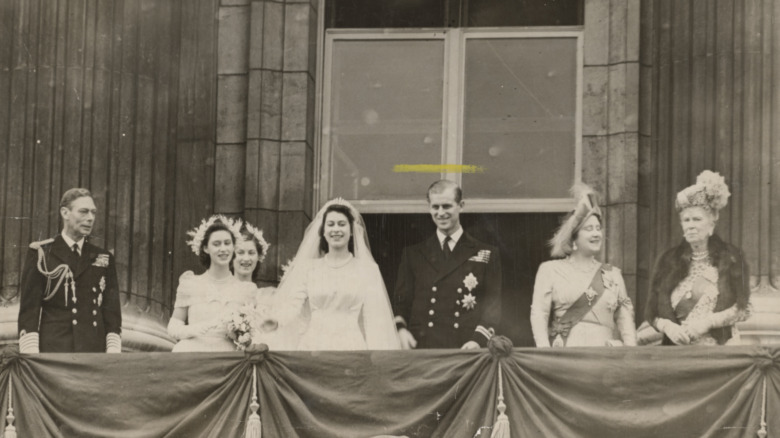 Evening Standard/Getty Images
Lord Karan Bilimoria was a close friend to Prince Philip and he recalled following Philip's death that he was shocked when the consort to the queen had been wearing the same shoes since his wedding. Apparently, the friends were at an event at the Zoroastrian Center in 2011 and were asked to remove their shoes. 
"We were next to each other and tying up our laces when he told me that those were the same shoes from his wedding day," Bilimoria said, per the Daily Mail. "It was amazing." He continued to marvel at his buddy, "Who knows how many times they would have been re-soled or repaired? But they were the original shoes. They were traditional black leather shoes. He had had those shoes literally for more than 60 years." 
In his statement, he also marveled at how humble the prince was, preferring a good, cold beer to any fancy wine served at a state dinner. "I really got to know him and I was very fond of him," Bilimoria continued. "The moment we saw each other it was always big smiles and I just looked forward to seeing him every time I had the privilege of meeting him. It was just wonderful. I could tell you story after story, but some of it, I just can't quite frankly!" 
Truly, the prince seems like a fun guy to have around, especially since he obviously had a great shoe repair guy.