Inside Queen Elizabeth's Relationship With Princess Anne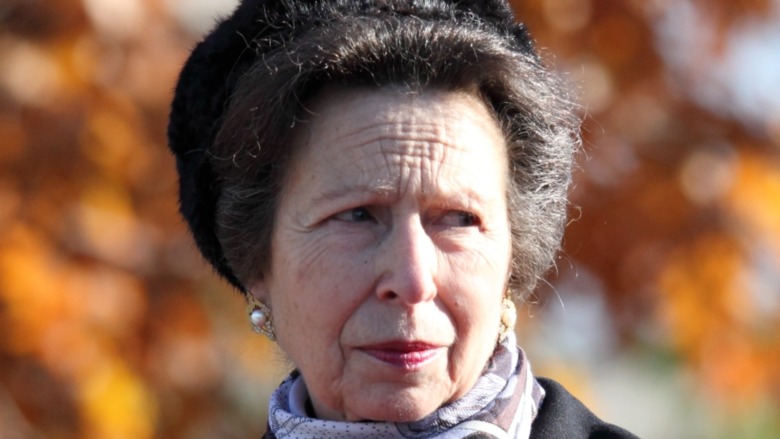 Shutterstock
Queen Elizabeth II is putting her dear husband Prince Philip to rest. The 99-year-old royal consort passed away on Friday, April 9, 2021 at the age of 99. His funeral will be held on April 17, 2021 and open to limited family and close friends. Thankfully, Her Royal Highness has four children to lean on during this time, including her second born and only daughter, Princess Anne.
Elizabeth will be accompanied to her public duties by senior royals. Anne is sure to be present often, as the queen and her only daughter have grown quite close over the years, as the Daily Mail reported. Anne is also often called the "hardest working royal," per Vogue, which likely helps her standing in her mother's eyes as well. The Vogue article points out that Anne has been representing the monarchy since she was 18.
Anne was born in 1950, not even two years before her mother ascended to the throne. She has often defended her mother's parenting style in public on a number of occasions. Anne denied the oft-reported claims that the Queen wasn't as nurturing to her children as she could have been, telling the BBC, "I simply don't believe that there is any evidence whatsoever to suggest that she wasn't caring. It just beggars belief." So how is their relationship today?
Queen Elizabeth and Princess Anne bonded over love of horses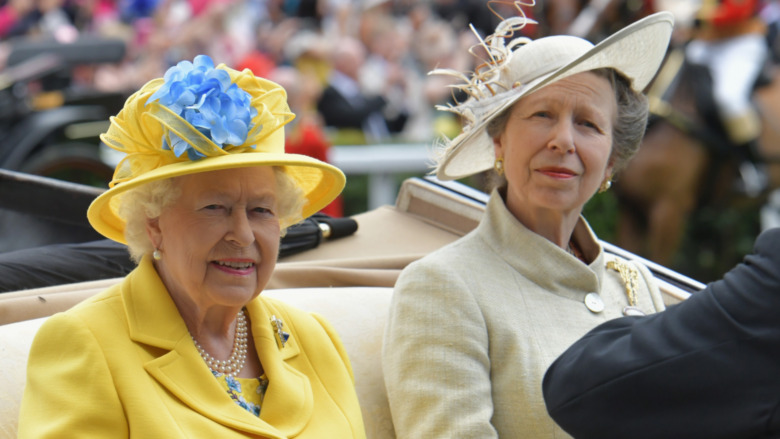 Kirstin Sinclair/Getty Images
Queen Elizabeth II ascended the throne in 1952 when Princess Anne was two years old. Over the years, the mother and daughter bonded over a number of things, including their shared love of equestrian events. The queen and her daughter both love horses — in fact, Anne is a decorated equestrienne. She won two silver medals and one gold medal at the European Eventing Championships. She also competed in the Olympics in 1976.  Anne is also the head of the British Olympic Association and a Member of the International Olympic Committee to this day.
In fact, body image expert Judi James told Express that the queen and her daughter display body language that "suggest[s] a meeting of minds and complementary traits rather than any fond fussing or more tactile displays." James also said, "Princess Anne and her mother do undoubtedly look close," and went on to say, "Anne admires her mother's sense of 'independence,' a quality that 'Anne herself excels in.'" So while it has been said that Prince Andrew is Elizabeth's favorite child and that her relationship with Prince Charles is strained, it seems like her relationship with Anne is relatively normal for a mother and daughter.