The Real Meaning Behind 'One Too Many' By Keith Urban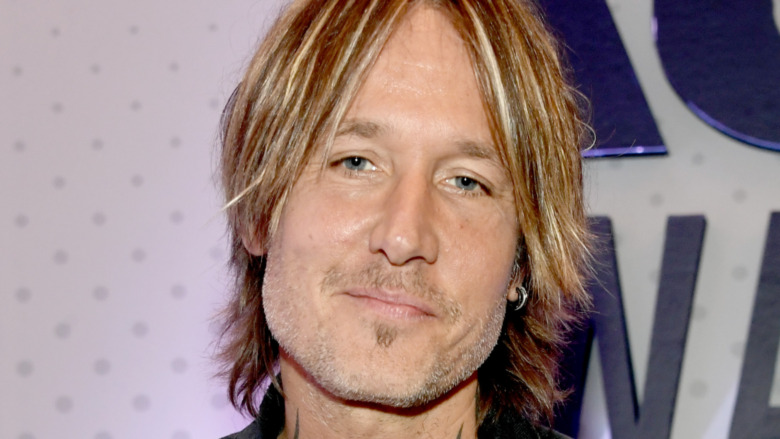 Frazer Harrison/Getty Images
It's probably hard for some country fans to resist playing Keith Urban's duet with Pink "One Too Many" times! But what's the lyrical meaning behind the song? 
In 2020, Urban — New Zealand-born country music superstar and hubby to Nicole Kidman — teamed up with none other than Pink for "One Too Many," a poppy, sun-kissed tune off Urban's 2020 album The Speed of Now Part 1. With 11 studio LPs to his name, per AllMusic, Urban has gone the way of the duet before, writing songs with female artists like Carrie Underwood, Amy Shark, and, of course, appearing on one of Taylor Swift's Fearless (Taylor's Version) bonus tracks in 2021. But, for her part, so has Pink.
In 2016, the pop superstar paired with Kenny Chesney for "Settin' the World on Fire," and in 2019, she rode side-saddle with Chris Stapleton for her own track, "Love You Anyway." Pink has certainly embraced country music in recent years, but it's arguably never sounded as smooth as "One Too Many." The ballad spent 19 weeks on the Billboard Hot Country charts and has 74 million Spotify streams and counting. The duo even played the tune at the 2020 The Voice finale. Simply put, it's a fun little number, and you can "Raise Your Glass" to that! But... don't raise it too high, as these two depict in their song.
Scroll down to find out the meaning behind "One Too Many."
Keith Urban and Pink sing about relationship struggles on "One Too Many"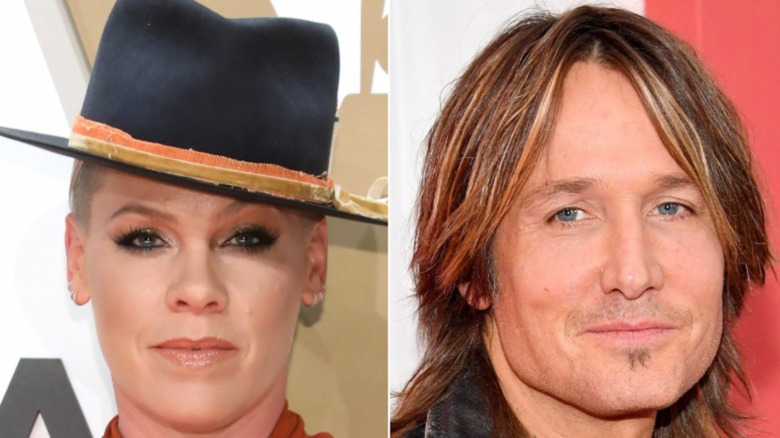 Taylor Hill, Dia Dipasupil/Getty Images
So, what is "One Too Many" by Keith Urban and Pink about? According to Billboard, the song is about, "a conflicted relationship." And with lyrics that go, "I don't know how lucky I am / I know we're both stubborn / Push each other's buttons," that definitely tracks. At the start, Urban recalls a hazy night of drinking. As the chorus goes, "I spend all my money drinking on my own / In this bar, just sat here staring at my phone," he is dealing with his issues the boozy way. But as the chorus concludes, "Come take me home," Urban realizes he should have stayed home with bae.
"It's what I call a reluctant surrender," Urban told Zane Lowe on Apple Music (via Sounds Like Nashville). "You're at the bar. You swear to God you're not going to answer that phone. You're not going to make that call. Eventually, you're like, 'Come take me home. I've had one too many.' I know that place really well."
"It was written as a duet," Urban told Billboard. "P!nk is just someone I've always loved. I've always loved her voice... She's blessed with one of the greatest voices." He added, "She had to record her vocals remotely in California," with Urban across the globe in New Zealand. "The unusual thing was then shooting a video remotely," he recalled. "That was a bit more challenging." 
Well, it came together wonderfully, much like Urban and Pink's characters.