The Real Meaning Behind Prince's 'Darling Nikki'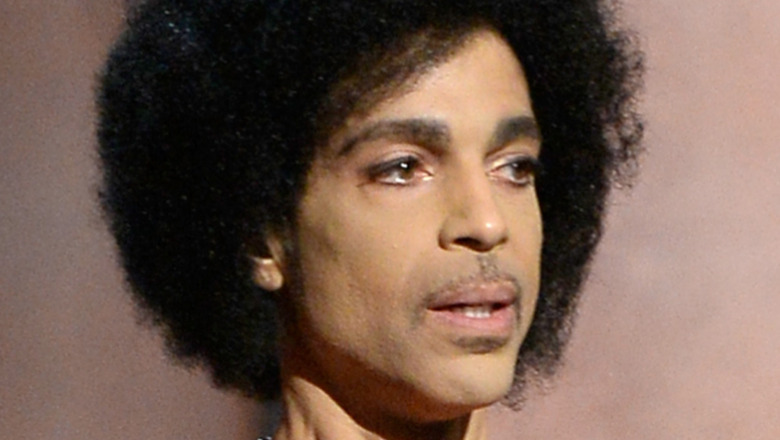 Kevork Djansezian/Getty Images
The iconic singer-songwriter Prince released his sixth album Purple Rain in 1984 much to his fans' delight. As reported by USA Today, the album quickly rose up the charts, eventually claiming it's place as one of the best-selling albums of the year. While popular singles like title track "Purple Rain" and "When Doves Cry" had everyone singing along in their cars, one song in particular had many up in arms. Enter: "Darling Nikki."
In short, "Darling Nikki" was an ode to a presumably fictional character whom Prince described as a "sex fiend." In the opening lyrics of the song, Prince goes on to explain that he met the woman while she "was masturbating to a magazine." Later in the song, he references going back to her "castle" chock-full of "devices" and how after exchanging pleasantries they started to "grind." Cue the backlash.
Perhaps there was no one more bothered by the sexually explicit lyrics than famous politician's wife and mother, Tipper Gore, who immediately made it her personal mission to fight back against parents unwittingly purchasing music for their children they deemed inappropriate. So, what did this mean for Prince's controversial track? Keep reading after the jump to find out!
'Darling Nikki' is responsible for the 'parental advisory' label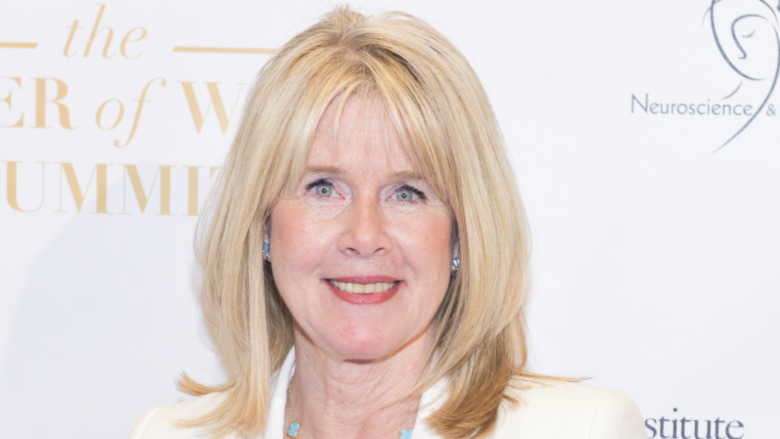 Rodin Eckenroth/Getty Images
As reported by USA Today, Tipper Gore (pictured above) was shocked and dismayed after playing the song for her daughter, Karenna. In her book aptly titled Raising PG Kids in an X-Rated Society, Gore wrote candidly about unknowingly purchasing the album for her 11-year-old daughter and the shocking moment she realized that she had just exposed her child to what she considered a very inappropriate song.
"The vulgar lyrics embarrassed both of us. At first, I was stunned, but then I got mad," she penned about the awkward moment. "Millions of Americans were buying Purple Rain with no idea what to expect. Thousands of parents were giving the album to their children — many even younger than my daughter," she continued.
In an effort to avoid a repeat of that moment, Gore, along with many other powerful women in the political arena, organized a group titled Parents Music Resource Center — much to the music industry's dismay. Many musician's spoke out about censorship and government regulation of the industry and the negative impact it would have on the industry. Alas, eventually the music industry conceded and opted to label music that contained explicit language and content.
So in short, "Darling Nikki" would come to be known as the song that launched parental advisory stickers. Talk about a claim to fame.