How Mickey Guyton Really Feels About Hosting The ACM Awards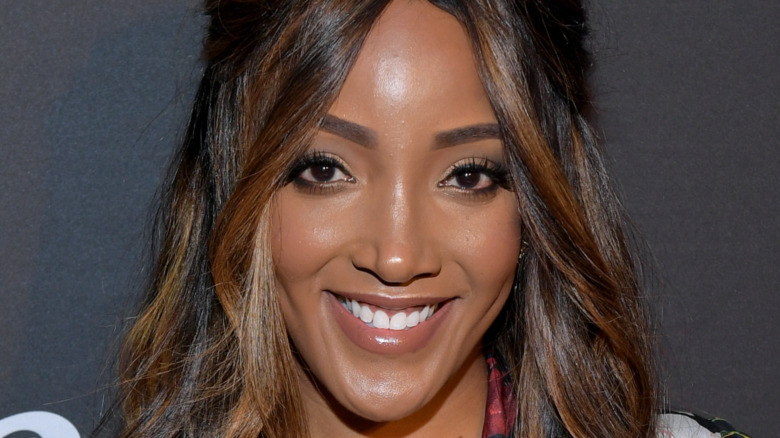 Jason Kempin/Getty Images
Mickey Guyton might be an up-and-coming voice in the world of country music, but she's already breaking records. Per People, Guyton is the first Black woman to ever host the Academy of Country Music Awards. 
She and co-host Keith Urban are presenting live from Nashville to a "small audience," including health care workers from Vanderbilt Medical Center, according to CBS, who have all been vaccinated. 
Urban reached out to Guyton because he enjoyed their performance together so much at the 2020 ACM Awards. "I got along so great with her," the Australian star said. "So I called her up and asked her if she'd come and host with me. So I'm glad we're getting to do it together."
"Yes! Do I have a pulse? Of course!" was Guyton's immediate reaction after Urban called her offering the gig, she told Gayle King on CBS This Morning. "You know, I wanted to do the praise dance and the hallelujahs and all of that. I still can't believe it."
They both admitted that hosting during a pandemic would have "challenges that are new," as Urban explained. "We're getting a lot of practice in playing to no people," he added. And Guyton has faced her own difficulties over the years as a Black female country musician.
"I dealt with a lot of difficult things being on the road and trying to figure out myself in country music, you know? I did get called the N-word at a show. And that was devastating to me," she revealed.
Mickey Guyton and Keith Urban are 'two outsiders'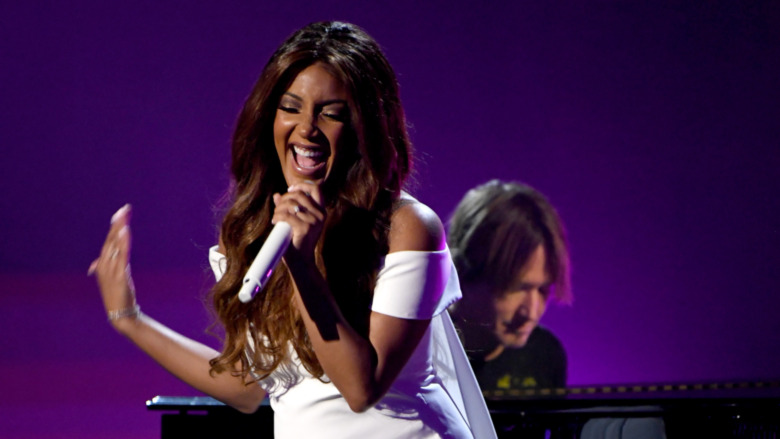 Kevin Mazur/acma2020/Getty Images
As well as hosting the show, Mickey Guyton is also one of four Black artists nominated, a new record for the ACM Awards.
"Representation matters so much to me, because the country music genre is such a beautiful genre," Guyton told Variety during a break from rehearsals prior to the show. "The people in the community are so inclusive, and it's time that the award shows show that."
"Me standing up there, hosting an awards show with another outsider — Keith Urban, who came from Australia; he was very different in his time as well — it's two outsiders coming together and showing what country music is," the country star continued. "And it is all things: Country music is Black, country music is white, country music is Latino, country music is the LBGTQ community. We're showing that ... and it's so important, and it's beautiful."
Guyton aims to "empower people during these times" and to "honor" the healthcare workers who have "basically been our army for the last year-plus in fighting this awful virus," she told Variety. The "Black Like Me" singer also admitted that she's nervous to host.
"I should've thought about it before I said yes," she joked. "So I am freaked out about it, but you know, I've been just told to just be myself and everything will be okay. And so that's what I'm trying to do is just be me, and I hope I do a good job."