Who Is LaKeith Stanfield's Partner?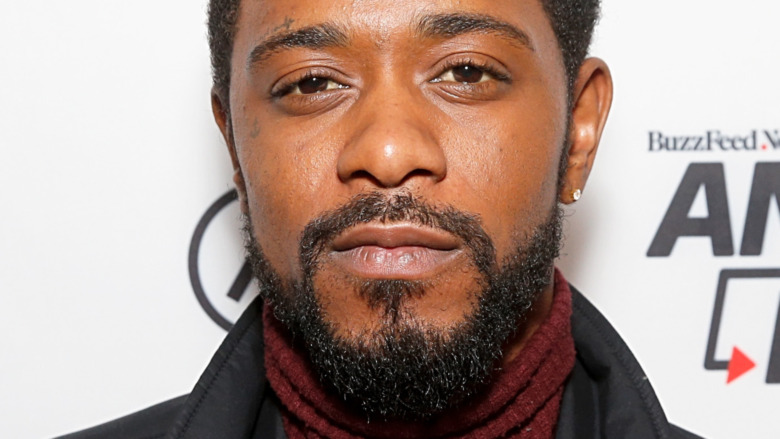 Dominik Bindl/Getty Images
LaKeith Stanfield might be one of Hollywood's most promising stars — as his Oscar nomination for Judas and the Black Messiah proves — but he's always kept quiet about his personal life.
When Vulture asked about his partner, Xosha Roquemore, in 2017, and the child they had recently welcomed into the world, Stanfield simply replied, "I don't talk about it." Explaining his choice to protect his family's privacy, he stressed the importance of understanding "the things that matter" in life. "This is a very fickle business, and it's a very fickle job choice," Stanfield stated. "And that's another reason you have to stay grounded, because if you don't, then you just begin to do it and become like a little monkey."
That being said, fans of The Mindy Project will recognize Roquemore from her tenure on the Mindy Kaling-led sitcom as receptionist Tamra Webb. Per Romper, her hilarious character was a beloved part of the cast for all six seasons. Roquemore is not just a comedic actor, however, and her career began with a very different project: Lee Daniels' Oscar-winning 2009 film Precious. She appeared in the film as Joann, and has publicly praised the experience. "It was an affirmation that I would work in this business, and I love Lee Daniels," Roquemore told The Undefeated.
Xosha Roquemore is willing to 'do the work'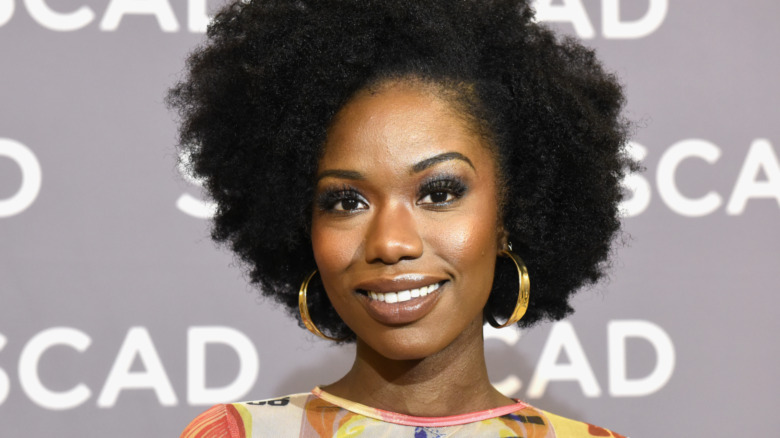 Vivien Killilea/Getty Images
Xosha Roquemore, who graduated from the prestigious New York University Tisch School of the Arts, is also an alum of actor Wendy Raquel Robinson's Amazing Grace Conservatory. "It fine-tuned my natural acting abilities and helped me learn about being an artist with integrity and doing the work," Roquemore told The Undefeated of Robinson's program. "Wendy always implored doing the work and showing up."
Roquemore's career has led her to appear in projects like the biographical drama Brian Banks, the indie comedy G.B.F., Showtime's comedy series I'm Dying Up Here, and BET+'s adaptation of The First Wives Club, along with Ava DuVernay's Cherish the Day. Speaking to The Undefeated about her ability to play both comedy and drama, Roquemore insisted that "as a performer, you can and should always do everything."
"I just want to do fun and diverse work that challenges me, in addition to working with cool, artistic, and forward-thinking individuals," she added. "I try to stay in the moment as much as possible, stay present, and not get lost in the crap den, which is my head." 
Xosha Roquemore is the mother of LaKeith Stanfield's child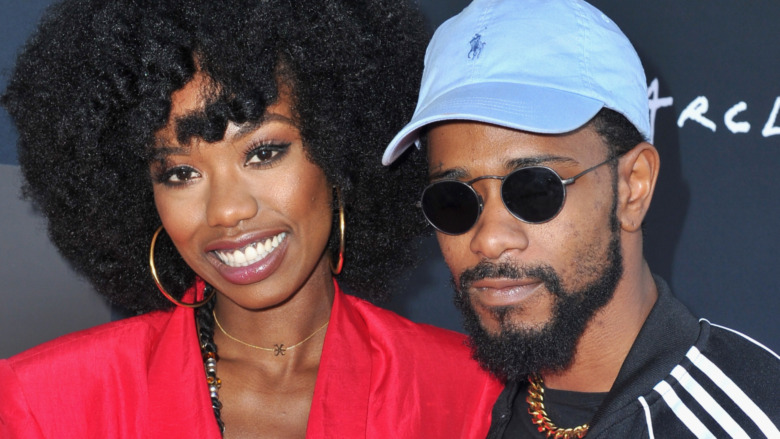 Rachel Luna/Getty Images
Xosha Roquemore also shared her plans for the future with The Undefeated. "I have big aspirations to develop my own content," the actor revealed. "I was in development on my own project with Tiffany Haddish a couple years ago at HBO. It didn't go all the way, but I learned a lot and can't wait to take another crack at it." 
In June 2017, Roquemore and partner LaKeith Stanfield welcomed their first child together.The pair announced their newborn's arrival on their social media, with Roquemore tweeting — and later deleting — a picture of herself breastfeeding with the caption "Mom." Stanfield also took to Twitter in a since-deleted tweet, sharing that he had been in a "complete dream world [the] past 24 hours."
As Roquemore told Romper, she began filming the last season of The Mindy Project only "six weeks" after giving birth. "It was intense, but felt possible," the actor added, revealing that she found the series' exploration of motherhood "empowering and cool."