The Truth About Anya Taylor-Joy's Eyesight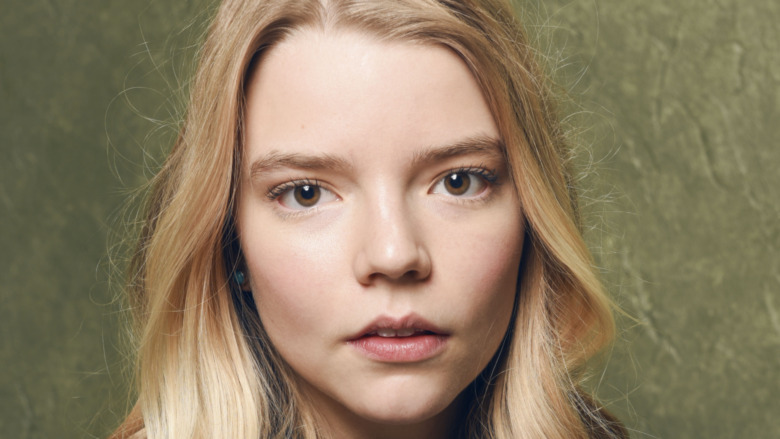 Larry Busacca/Getty Images
Anya Taylor-Joy is taking the world by storm, one empowering role at a time. But there's more to her gorgeous signature peepers than, well, meets the eye.
Born in Miami to English and Spanish parents, Taylor-Joy split her time growing up between Argentina and England, per Marie Claire. "I was stubborn and I wanted to go home and I didn't understand London at all," she told the outlet. "I'd come from a place where everything was green... and there were animals everywhere and all of a sudden, I came here and I was like 'what the f*** is going on?'" That being said, with undeniably fierce acting chops and, as W Magazine penned, distinct "large, wide-set eyes," all roads led to stardom.
In 2015, the young talent starred the A24 chiller The Witch, and in 2016, she gained even more traction when she starred across from James McAvoy in Split. But Taylor-Joy's biggest role to date would truly earn her a seat at the table, or chess board, so to speak. In 2020, Taylor-Joy starred as Beth Harmon in Netflix's The Queen's Gambit. As Harmon, the show's chess prodigy with a penchant for checkmating every man in her way (and for those little blue pills), Taylor-Joy commanded nearly every scene and earned superstardom. She was even crowned a Golden Globe winner, and who knows what's next.
Part of Taylor-Joy's appeal is certainly her unmistakable (and gorgeous) eyes. But scroll down to find out why they're also more. 
Anya Taylor-Joy was born with bad vision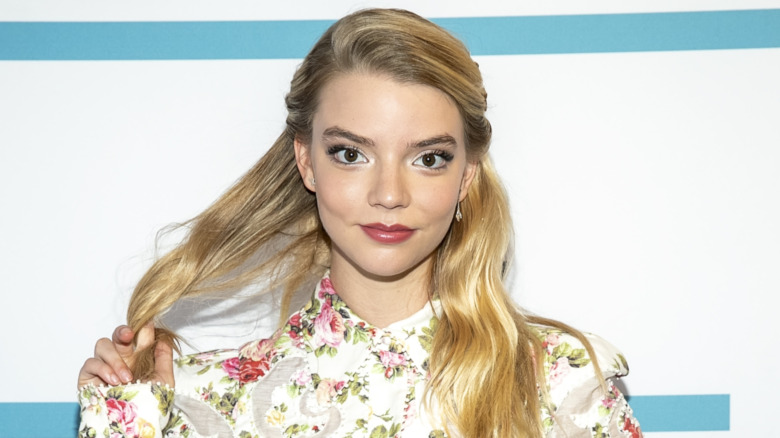 Rich Polk/Getty Images
So, what should you know about Anya Taylor-Joy's eyesight? Well, she has pretty bad vision. "I've got really bad eyesight so I can't see my reflection in car windows or anything," she told Marie Claire in 2017. 
That drawback has brought her an "acute" sense of smell and a pretty amazing way to get into character. As she told Vanity Fair, "I've always been obsessed with scent because I have really terrible eyesight. ...As I started getting a bit older, I became obsessed with apothecaries, and I mixed my own scents [with] notes like damask rose and black pepper, or things that are a bit spicy and out of this world. It's the one thing that I'll be really upset if I forget at home when I'm traveling because it just helps bring you back to yourself. Or for some characters I'll change it up, and then that will instantly put me in a headspace."
That said, Taylor-Joy's now-distinctive and iconic gaze brought childhood bullies. "I can definitely remember when Facebook was a thing and I was never aware that my eyes were far apart and then someone tagged me in a picture with a fish," she told W Magazine. But today, much like her Queens Gambit character, the haters have only made her stronger. "I still don't really spend a lot of time in front of mirrors because I don't really have to deal with my face," she said. "Unfortunately, y'all do."