What Donald Trump Just Said About Running For President In 2024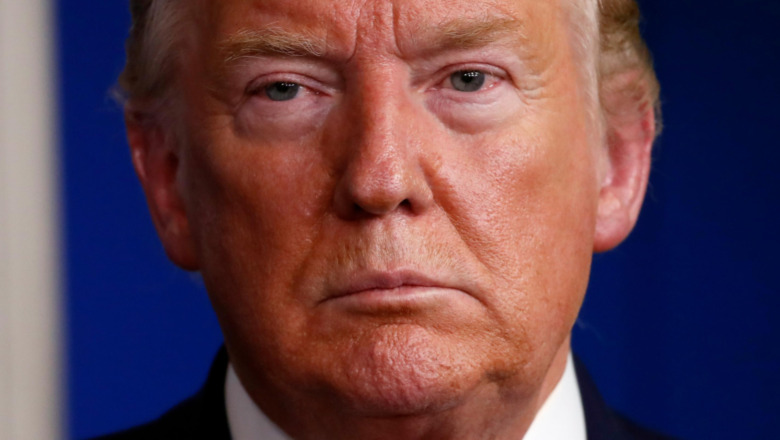 Shutterstock
Ever since former President Donald Trump left the White House in January 2021 to make way for President Joe Biden, supporters and non-supporters of the controversial businessman have been questioning if Donald plans to run for office again when Biden's first term ends in 2024.
Donald himself hinted at the possibility in March 2021 when his daughter-in-law Lara Trump (who also has political aspirations) asked point-blank if he would be back in the running for the 2024 election. "I know you're not ready to answer it yet, but do we have hope that there's a possibility to see Donald Trump run again in 2024?" Lara asked Donald on her The Right View podcast. "You do have hope, that I can tell you. You do have hope," he responded. "We love our country, this country. We all owe a lot to our country but now we have to help our country."
Donald also touched on a possible White House return during his first public appearance since Biden took office. Speaking at the Conservative Political Action Conference on Feb. 28, 2021, Donald doubled down on his unfounded claims the election was "rigged" and claimed (via CNN) things were "far from being over." He continued, "We will be victorious and America will be stronger and greater than ever before" and teased, "Who knows, I may even decide to beat them for a third time."
Donald has even more to say about another possible presidential run. Read on for his latest comments...
Donald Trump is looking 'very seriously' at being president again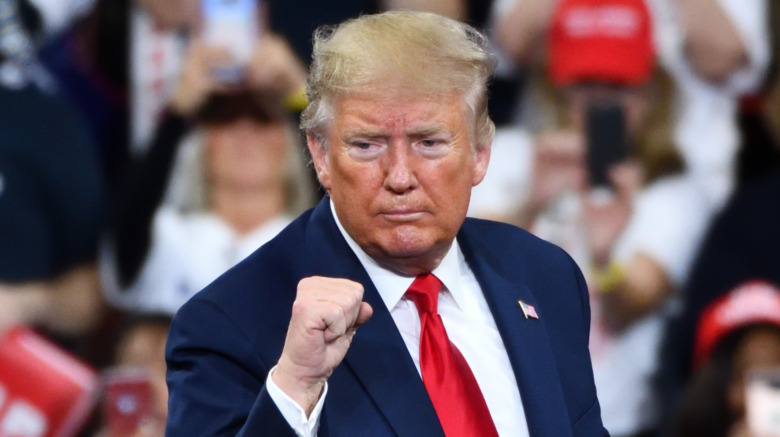 Shutterstock
There's good news for fans of Donald Trump, as the 45th President of the United States revealed he's "seriously" looking at running for office again in 2024. "I am looking at it very seriously, beyond seriously," Donald told Sean Hannity on April 19, 2021 on his Fox News show. 
But the former president wasn't too eager to give too much away, as he continued, "From a legal standpoint, I don't want to really talk about it yet, it's a little too soon." Although Donald played a little coy, Hannity appeared convinced that he would be back in the running in 2024. At the end of the interview, he told the former president, "It sounds like you're running. It sounds like you haven't lost any engagement."
Though Donald didn't elaborate on the "legal" limitations that stopped him from revealing more, as reported by USA Today, he is "under investigation" for "past financial dealings" in New York. Georgia Prosecutors are also said to be "looking at" Donald after Associated Press reported that he allegedly attempted to encourage state officials to overturn the 2020 election.
Looks like we'll have to wait and see what really happens here!