RHONJ: Inside Margaret Josephs' Relationship With Her Mother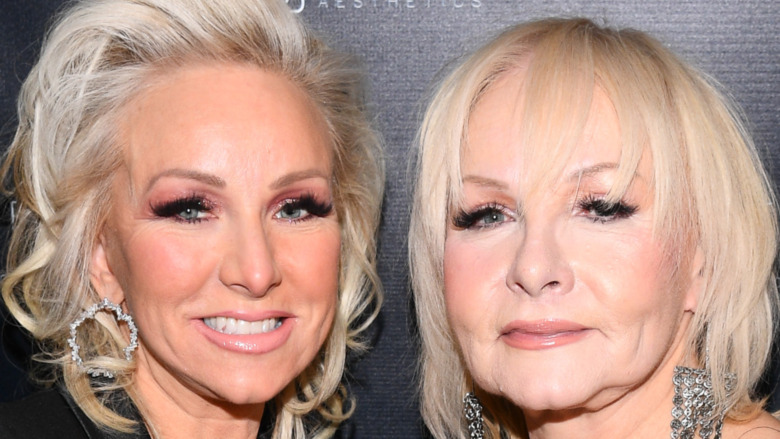 Dave Kotinsky/Getty Images
Margaret Josephs has been a standout on The Real Housewives of New Jersey since her inception in season 8. Her infamous showdowns with Siggy Flicker and Danielle Staub proved she was worthy to share the stage with OG cast member Teresa Giudice. Aside from her onscreen drama, Margaret is known for her BFF relationship with her mom, Marge Sr. Not only do they look more like sisters than mother and daughter, but one scene with Marge Sr. will tell you where Margaret gets all her sass from, via Floor 8.
Marge Sr. does not shy away from sharing details about her dating life and facelifts, and she offers the perfect listening ear whenever her daughter needs to vent. With only 20 years between them, that explains why the two have become quite the dynamic duo. "I always say I was raised by wolves," Margaret said on Season 8, via Distractify. "We basically raised each other, because we're only 20 years apart. She married my father when she was young, and she left him by the time I was two."
In season 10, Margaret opened up about the rough childhood she endured as a result of her mother, via Floor 8. She recalled feeling left alone as a child due to Marge Sr.'s love for partying. "When you think of it, she was 20 years old when she had me," Margaret told Page Six. "I mean, people are in college, right, at 20 years old. So we have to — I give her a break." Keep scrolling for an inside look at their relationship today.
Marge Sr. is 'proud' of Margaret Josephs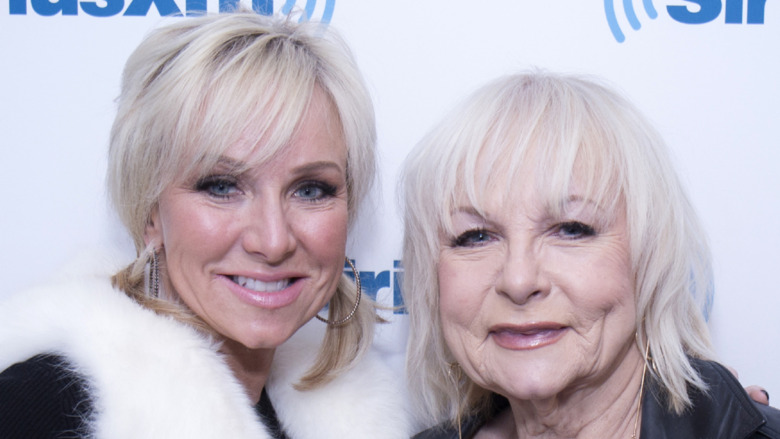 Santiago Felipe/Getty Images
Despite the childhood trauma Margaret Josephs experienced by being sent to her grandparents so that her mom could hit the town, she holds no resentment towards Marge Sr. and has shared how she was raised "with a lot of love," via Distractify. "Some people are like, 'Oh my God, you said some things about Marge Sr.!'" Margaret told Page Six. "Marge Sr. lived it. We lived it together. We have been through therapy. We have come full circle since then. She's very proud. She laughed a lot about it. I mean, these are things we can laugh at now."
The fashion designer credits her mom's wacky lifestyle for making her the boss babe she is today. "She's very kooky in the best way possible," Margaret said. "I couldn't be me without her and it made me very strong." Marge Sr. has done and said more than enough to help maintain her daughter's longevity on The Real Housewives of New Jersey. During a 2019 appearance on Watch What Happens Live with Andy Cohen, Marge Sr. left jaws dropped after revealing what her show tagline would be, via Bravo. "I have two cats but I only have one pu**y," Marge Sr. declared. At this rate, it looks like Marge Sr. might need her own reality show!