Royal Expert Reveals Why Harry And William Came Together Naturally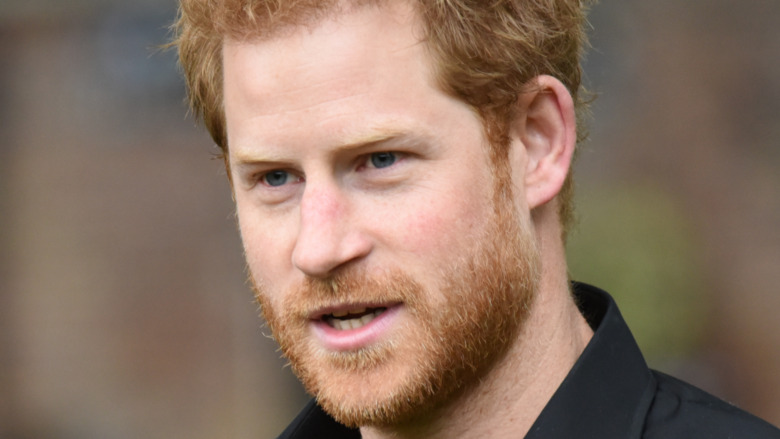 Shutterstock
Prince Harry confirmed the rumors that he and Prince William weren't really talking during his and his wife's tell-all interview with Oprah Winfrey, and ever since, royal watchers have been wondering what it would take to bring them back together. If ever, at all.
Harry had said during the interview, "I love William to bits. He's my brother. We've been through hell together. I mean, we have a shared experience. But we're on different paths," he said at the time, per Entertainment Tonight. He added that they needed space for the time being, too, but that space was condensed once it was reported that their grandfather, Prince Philip, had died in April 2021. 
Harry flew to Britain for the funeral amid a ton of speculation about whether the two brothers could bury the hatchet. They did end up walking in the funeral procession together, but their cousin was between them, so it didn't seem like they had many interactions. However, a royal expert saw things differently. 
Prince Harry and Prince William's talk was very private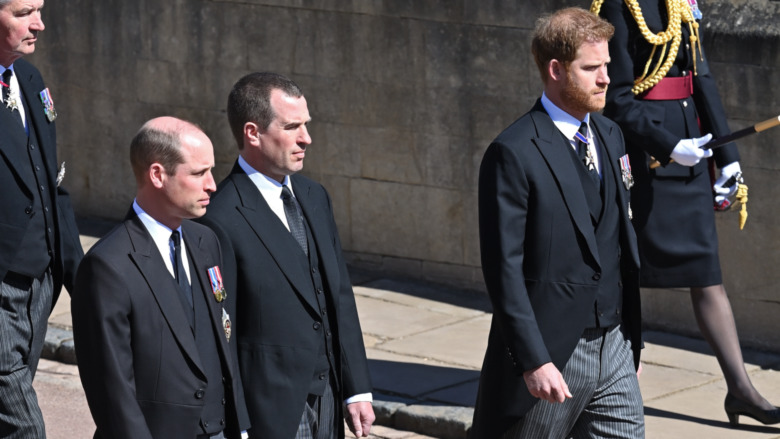 Pool/max Mumby/Getty Images
Prince Philip's funeral was obviously a day wrought with emotion. Historian Robert Lacey, author of the bestselling biography "Battle of Brothers," told People that while the funeral procession was a bit awkward, the conversation Prince Harry and Prince William seemed to have after the funeral was "so totally natural." He added, "They drifted to each other like the old days." They did indeed seem to be chatting outside of St. George's Chapel in Windsor Castle and continued to, even when Kate Middleton left them alone together. 
Another source added that they had to squash their issues in the name of their family. "It has been a very difficult time. The Duke was the head of the family, and if there were any time they were going to come together, it's now," they said.  However, that moment might have been the talk the brothers had together during Harry's trip to the U.K. Page Six reports that there was a "clear-the-air talk" at Harry's U.K. home, Frogmore Cottage, between him, his brother, and father, Prince Charles. But neither of them wanted to speak to him one-on-one for fear that something would be leaked to the press. 
After the tell-all interview with Oprah Winfrey, trust seems to have been broken. The source added that no one can "pretend" to know what was said then or at the funeral between the brothers given that it was just immediate family. So what might have seemed friendly from afar could just have been pleasantries.