Royal Expert Makes A Harsh New Claim About Harry And William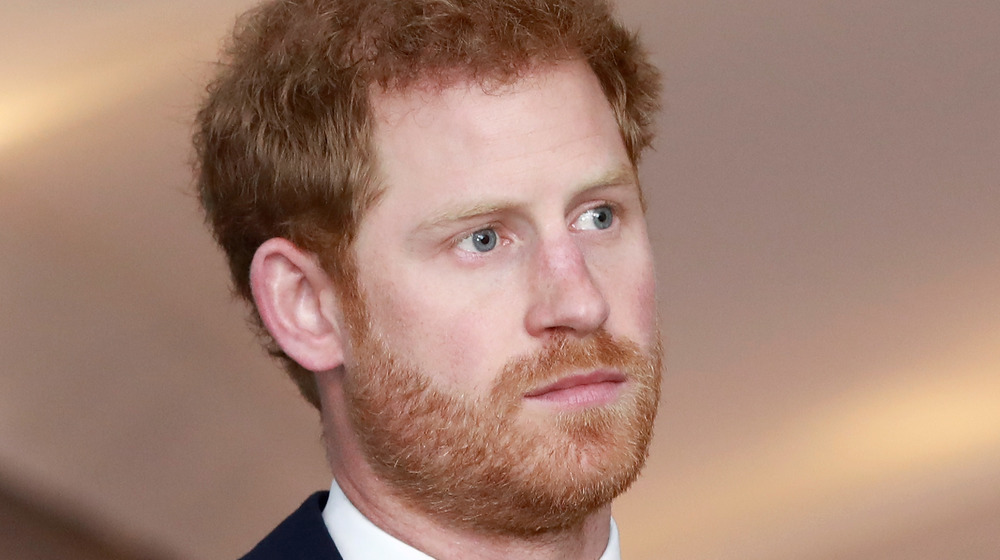 John Phillips/Getty Images
Prince Harry and Meghan Markle's interview with Oprah Winfrey was explosive to say the least, especially with their allegations of racism among their fellow royals. But, while the couple felt it was their duty to speak out against an institution they found unjust, their tell-all might have created more figurative space between them and the royal family than the literal distance between the seas of England and the shores of California.
The couple's decision to step back as senior members of the royal family became permanent in February 2021. "The Queen has written confirming that in stepping away from the work of the royal family it is not possible to continue with the responsibilities and duties that come with a life of public service," a statement from the palace read. "While all are saddened by their decision, The Duke and Duchess remain much loved members of the family."
However, Harry described his relationship status with his family a little differently, telling Oprah he and his brother, Prince William, heir to the throne, are on "different paths," per Reuters, and their relationship "is space at the moment." William himself spoke about the interview, telling Sky News, "We are very much not a racist family," and revealed he has not yet spoken to Harry, "but I will do," he said.
Although Meghan expressed her joy for finally having her "voice back," per the Mirror, "William is devastated by this interview," royal expert Katie Nicholl told Entertainment Tonight. Keep scrolling for more insight into Harry and William's relationship.
Harry and William's relationship may never be the same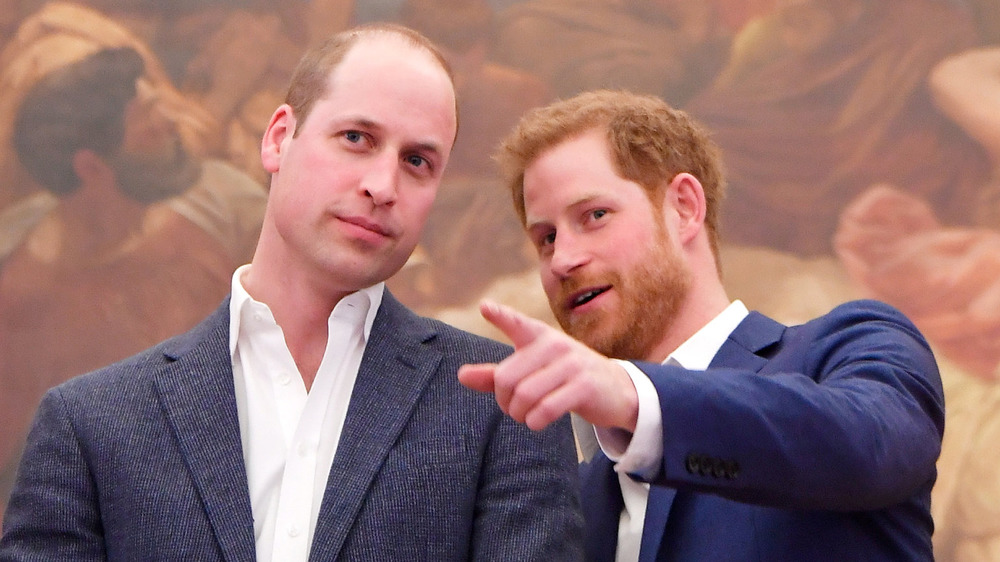 Wpa Pool/Getty Images
In the midst of the mayhem that ensued following Prince Harry and Meghan Markle's tell-all with host Oprah Winfrey, royal expert Katie Nicholl told Entertainment Tonight there is no telling what the future will hold when it comes to their relationship with Prince William and Kate Middleton.
"Harry has said time is a healer and it is," Nicholl began, referring to Harry's comment about taking some "space" apart from his brother (via Reuters). "But I think there are so many raw emotions here, that it's far too early to talk about any kind of family reunion."
Additionally, the expert tackled Harry's allegation that his brother and father, Prince Charles, the next in line for the throne, are "trapped" in the monarchy. "Harry was born in a very different role than William — he was born the spare, William the heir," Nicholl explained. "William has always known what his duty and birthright has been. I'm sure there's times when he's resented the establishment he's born into and there's been times he's kicked back at it... There are times certainly when William has struggled with his birthright, but to suggest that he's trapped in the institution, I don't think it's true and I don't think it's probably Harry's place to say in any case."
Despite suggesting William is a pawn to the institution, Harry told Oprah, "We've been through hell together [...] we have a shared experience." He added, "I love William to bits. He's my brother."
Meghan's remarks about Kate may have added to the brothers' beef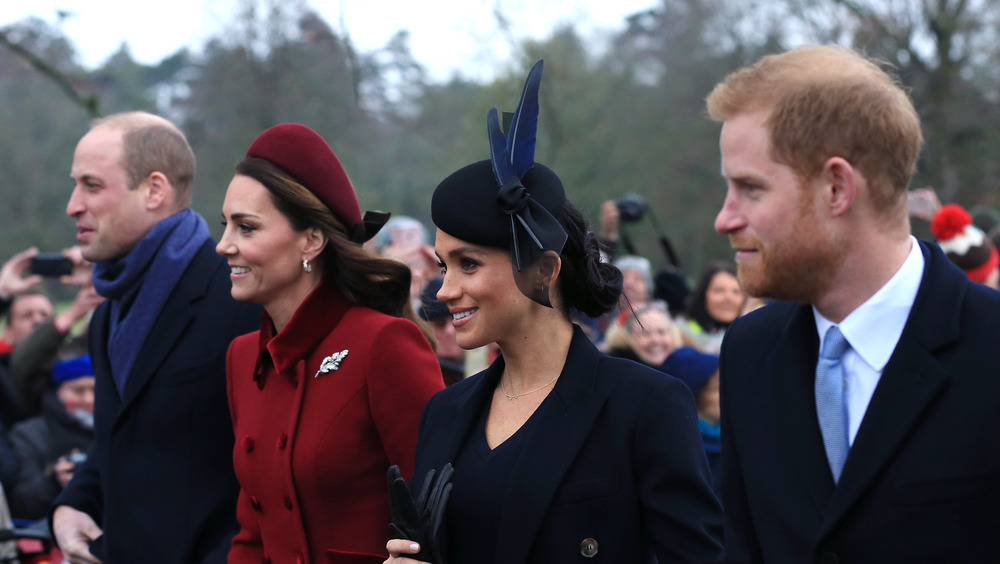 Stephen Pond/Getty Images
To make matters worse for the state of Prince Harry's relationship with Prince William, Meghan Markle's claim that Kate Middleton made her cry prior to her 2018 wedding surely did not help (per Harper's Bazaar).
While addressing the media scrutiny she was subjected to, Meghan said tabloids reported it was she who made the Duchess of Cambridge shed a tear. However, Meghan corrected the rhetoric during her tell-all. "A few days before the wedding, she was upset about something pertaining to flower girl dresses. And it made me cry," Meghan revealed. "I don't think it's fair to her to get into the details of that, because [Kate] apologized and I've forgiven her."
But while Meghan used the story as an example of how she did not feel protected by the family because they would not negate the report, the claims were damaging to her brother and sister-in-law.
"Don't forget that the Duchess of Cambridge is being dragged into this whole saga and William will hate that," royal expert Katie Nicholl explained to Entertainment Tonight. "I think that the idea that Kate's being dragged into this will be upsetting for Kate who behind the scenes has tried really hard to be a peacemaker between William and Harry," the expert revealed. In fact, Kate has been "deeply saddened by the brothers' falling out. Don't forget she was incredibly close to Harry herself." There is no telling what will mend the brothers' tattered relationship in the future.