What You Don't Know About Ariana DeBose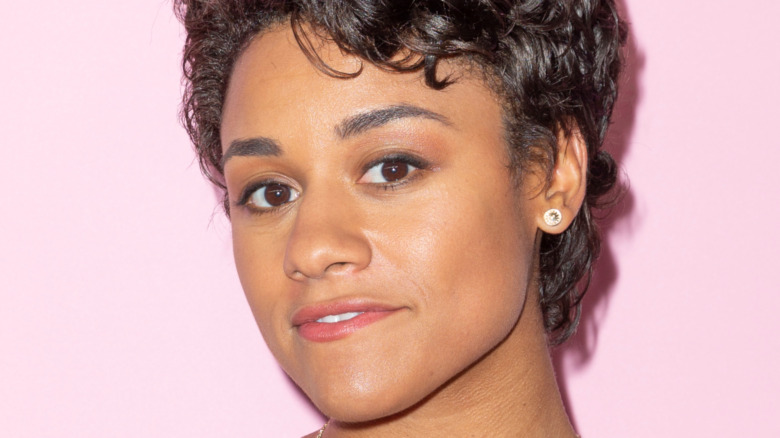 Shutterstock
Ariana DeBose is only getting started in her career, but she's been making splashes in the entertainment industry for over a decade.
Avid fans of "So You Think You Can Dance" may remember DeBose from the show's 2009 season. According to Popbuzz, DeBose competed on the show when she was just 18 years old and even landed in the Top 20 before eventually being eliminated. Despite her exit from "SYTYCD," DeBose has continued her career as a dancer over the years, while also delving into the world of theater. Not only has she made huge splashes on Broadway, but the multi-talented star has also made her way into the film industry. 
One of DeBose's most well-known projects is "The Prom," a Ryan Murphy-directed musical film that dropped on Netflix in December 2020. DeBose joined a cast of some of Hollywood's biggest stars, including Meryl Streep, James Corden, and Nicole Kidman. Though many people may consider "The Prom" to be one of DeBose's biggest claims to fame, she's actually become one of Broadway's biggest young stars over the years. Keep reading to learn more about who DeBose is and how she has flourished over the years.
Ariana DeBose is big on Broadway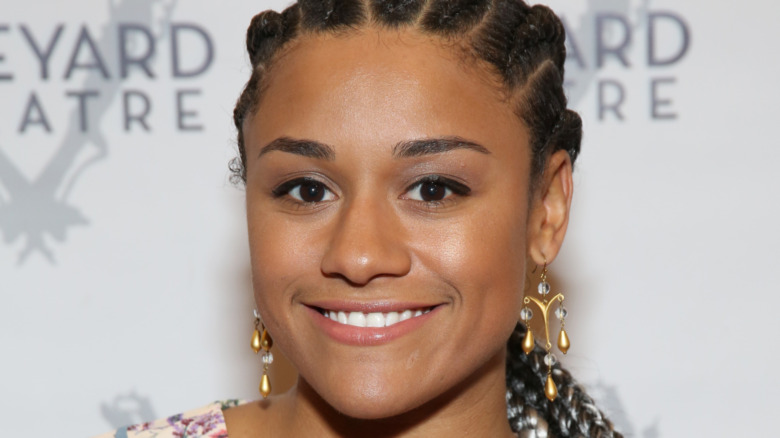 Walter Mcbride/Getty Images
Ariana DeBose has expanded her career over the years, and from Broadway to movies, she's just getting started.
In an interview with Dance Magazine, DeBose admitted that she "speak[s] dance better than [she speaks] English," though her early elimination from "So You Think You Can Dance" helped inspire her to become a "triple threat" in the Broadway scene. And, her dedication has certainly paid off: in 2012, DeBose landed her first role in "Bring It On: The Musical," and her journey in the theater only grew from there. According to Playbill, DeBose has had both minor and major roles in productions like "Hamilton," "Motown the Musical," "Pippin," "A Bronx Tale The Musical," and "Summer: The Donna Summer Musical" — the latter of which also earned her a Tony nomination.
While DeBose no doubt has pride about her career, she also has pride about another important aspect of her identity. According to Broadway Direct, DeBose talked about coming out as queer to her mother, who was very supportive, and how it's influenced her career. Specifically, DeBose spoke about how landing a role in "The Prom" felt especially poignant because of her sexuality.
"It's not often that young, queer girls of color get to have their stories told in mainstream. I'm proud that [director] Ryan [Murphy] championed me and gave me this opportunity," she explained. And while DeBose has a growing list of professional accomplishments under her belt, it's clear that she uses platform to speak up about important issues.
Ariana DeBose is an advocate for social issues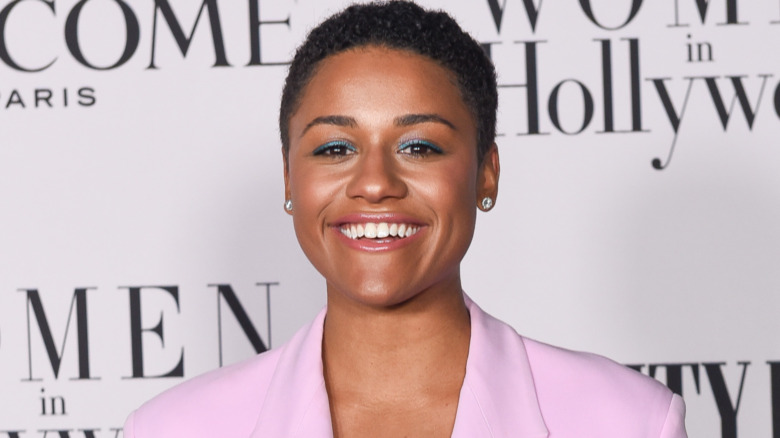 Presley Ann/Getty Images
On her Instagram, DeBose has posted in support of the Black Lives Matter movement and adamantly encouraged people to vote in the 2020 presidential election. Starting in February 2021, DeBose also celebrated Black History Month by posting inspirational quotes from some of her favorite public figures, including Kerry Washington and Mae Jemison.
DeBose is also an advocate for the LGBTQ+ community, and she actively supports the Unruly Hearts Initiative, which helps provide mental health access, housing security, education, and more. After "The Prom" aired, DeBose, along with director Ryan Murphy and co-star Jo Ellen Pellman, founded the organization and have been accepting donations ever since. 
Looking forward, DeBose also has several exciting projects in her horizon. Most notably, she's set to star as Anita in the Steven Spielberg adaptation of "West Side Story," which was delayed because of the COVID-19 pandemic, and is now set to drop in December 2021 (via Collider). DeBose is also set to co-host the ABC pre-show for the 2021 Academy Awards, "Oscars: Into the Spotlight," which will take place on April 25.
With a prominent role in the highly anticipated "West Side Story" and a blossoming penchant for advocacy, DeBose has come far in the past few years, and things are only looking up from here.