Kate Middleton And Prince William Just Made A Surprise Public Appearance. Here's What We Know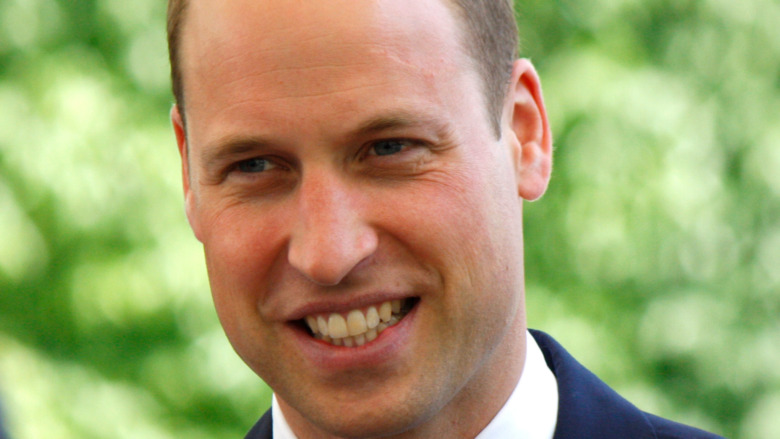 Shutterstock
Prince William and Kate Middleton have been at the forefront of everyone's minds for the past few months. Things took a sharp turn for the couple when William's estranged brother, Prince Harry, and his wife, Meghan Markle, gave an explosive interview to Oprah Winfrey in which Meghan claimed that Kate made her cry days before her 2018 wedding. Harry confirmed that he was barely on speaking terms with his brother and father.
Harry and Meghan also opened up about the racism they'd experienced since Meghan joined the royal family. Meghan claimed that an unnamed member of the royal family asked Harry multiple times what color their unborn child's skin would be. When asked by the press days later, William looked uncomfortable and claimed that the royals were not racist before hurrying off to catch up with Kate. Then, William and Harry's grandfather, Prince Philip, died in April, and Harry returned to the U.K. for the first time in a year. All eyes were on the brothers as they met in public for the first time at their grandfather's funeral.
Long story short, William and Kate's public appearances have been pretty tense as of late, but the future king and queen consort got a break from that tabloid drama when they appeared at a surprise outing — one with a sweet connection to Prince Philip.
William and Kate wanted to honor Prince Philip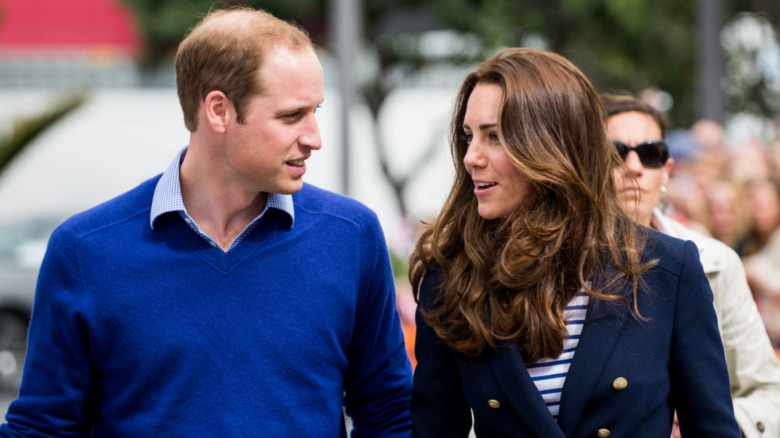 Shutterstock
Rather than attend a public celebration for Queen Elizabeth's 95th birthday on April 21, Prince William and Kate Middleton chose to spend the day honoring the queen's husband of 73 years, Prince Philip, who died just a few weeks before.
The couple raised some eyebrows when they made a surprise visit to the 282 (East Ham) Squadron, Air Training Corps in East London, per People. The couple stopped by to chat with cadets "taking part in field craft exercises and leadership tasks."
This might sound like an ordinary to-do for a royal, but the 282 cadets actually have a special connection to William's late grandfather, Prince Philip. Philip served as Commodore-in-Chief of the Air Training Corps for over 60 years, according to People. He retired in 2015 and left the honor to his granddaughter-in-law, Kate.
As the Air Training Corps is Kate's official patronage and not William's, usually Kate would attend this sort of event on her own. However, the power couple has been making an effort to present a united front ever since Prince Harry's damaging March Oprah interview.
Besides supporting his wife, William was likely grateful for the schedule change as the event ended with the cadets putting on a special salute to Prince Philip, per People.