Who Has Jungkook From BTS Dated?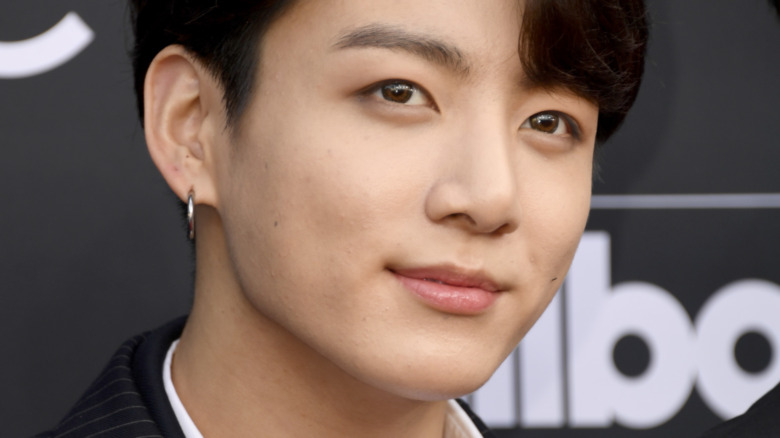 Frazer Harrison/Getty Images
If you know anything about K-Pop, it's that K-Pop stars have airtight contracts with their record labels which dictate every aspect of their lives. They reportedly follow strict diets, adapt carefully crafted public personas, abstain from partying or controversial behavior, and keep their private life — particularly their dating life — very, very private.
Within the world of K-Pop, it's always big news when one idol is linked to another, mainly because of how closely guarded they are required to keep their private lives. In short, it's doubtful that two K-Pop stars are ever actually dating, at least in a way that's possible to confirm. That doesn't stop their legions of devoted stans from guessing, though.
This brings us to BTS, the biggest K-Pop group in the world. If you know anything about K-pop other than the strict corporate culture, it's BTS. The band, comprised of seven very handsome boys (Jin, Jimin, Suga, V, RM, J-Hope, and Jungkook), have achieved heights few other K-Pop groups can match. They've broken streaming records, toured the US, appeared on the cover of Time, snagged Grammy noms, and earned millions of devoted fans the world over.
So, as we were saying, their "ARMY" (BTS speak for stans) always want to know what's up with their dating life, especially Jungkook, who has been linked to more women than the rest of the band.
Here's what we know.
Jungkook has been linked to a lot of women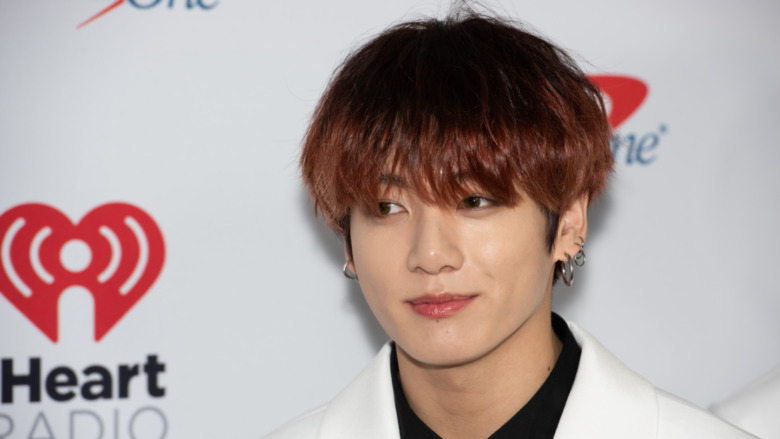 Shutterstock
Even though it's hard to pin down precisely who a K-Pop star has dated, thanks to their closely guarded public images, rumors abound about BTS' Jungkook's dating life.
The vocalist and youngest BTS member has been linked to quite a few women since joining the band. According to PopSugar, fans have hypothesized that Jungkook has been romantically involved with several other K-Pop stars. The women in question? That would be Chaeyeon from DIA, Ko So-Hyun of Cube, and Yein from Lovelyz, to name a few. However, as with anything in K-Pop, it's worth noting that there is no proof that Jungkook was involved with any of these women, and he likely wouldn't be able to admit it even if he was.
His most public entanglement, though, was his supposed connection to a tattoo artist named Lee Mi-Joo. The rumors were so out of control that BTS' record label, Big Hit, issued a rare public statement decrying the stories, per Film Daily.
As we said, it's next to impossible to know who a K-Pop star has actually dated, but if there's even a nugget of truth to all the rumors surrounding Jungkook, we can safely say he's been keeping more than busy.