Why Brandi Glanville Is So Upset About The Latest Season Of Real Housewives Of Beverly Hills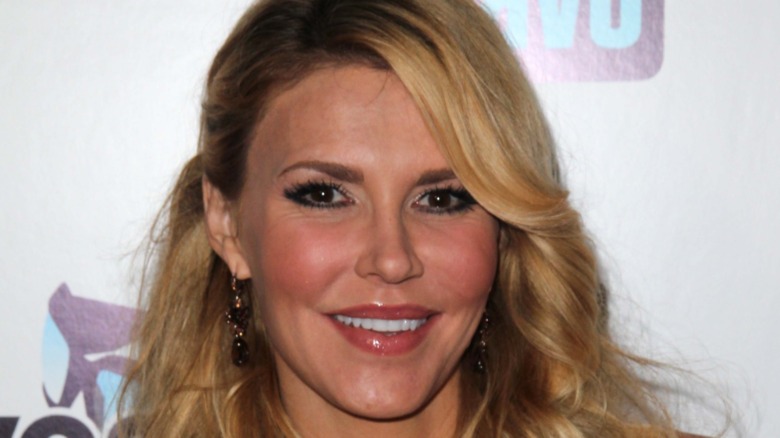 Shutterstock
If there is one thing Brandi Glanville excels at, it's staying relevant in the Bravo-verse. After igniting controversy on "The Real Housewives of Beverly Hills" tenth season — without even being a cast member, no less — Brandi is now speaking out in the press about her relationship with Bravo and it is, to say the least, not great. 
Brandi was cast as a "friend of" the Housewives back in Season 2, she was then promoted to full-time diamond bearer in Season 3. However, after some infighting with cast members like Lisa Vanderpump, she was not asked back in Season 6. Since then, she's popped up as a friend of again, in both Season 9 and Season 10. However, even if she wasn't getting full-time billing, Brandi still brought the central drama of the season, when she pulled up with Kim Richards at Kyle Richards' house with a cell phone full of digital receipts that she claimed proved that she and Denise Richards (a lot of Richardses in the 90210, it seems!) allegedly had an affair. Denise, who is married, denied, denied, denied the allegations — she also went as far as to hinder filming, sending the production company a cease and desist order in an attempt to remove any footage of Brandi talking about their reported relationship, and eventually quit the show. 
It was a LOT. And it also seemed like a very solid attempt by Brandi to prove her value to the franchise and make a real comeback after all of these years. 
Bravo and Brandi Glanville go back and forth about her role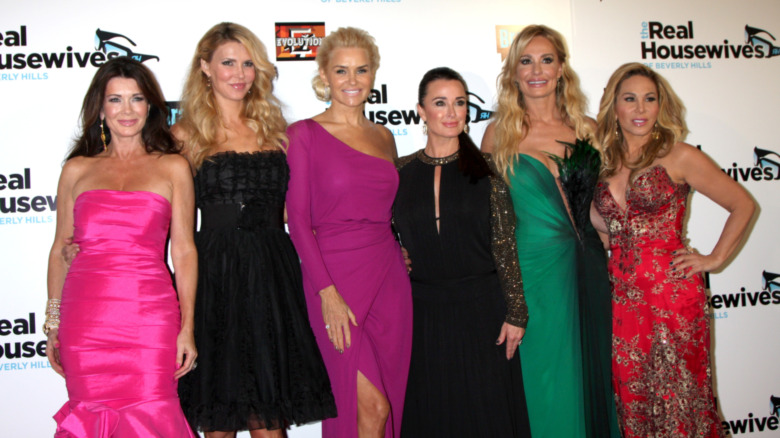 Shutterstock
With her nemeses Lisa Vanderpump and Denise Richards off of the show, Brandi Glanville got her hopes up about returning to the "Real Housewives of Beverly Hills" full time. "I was disappointed, honestly, because I felt like I really gave them their season [last year]," she told Entertainment Tonight. "They used the few times that I shot, like in the trailer and every commercial. I didn't make very much money. I really thought maybe they're going to ask me to come back, because I did so much for that season, and it's just been crickets."  Then again, she was only a "guest" and not a "friend of" in Season 10. 
Brandi added that Andy Cohen had once told her that she could maybe return when LVP left the show, but after she did leave the show and Lisa's mom and brother died, Brandi alleges that the network did want to "pour salt in her wounds." Brandi joked, "I'm like, 'I don't either, but I want a job.'"
She doesn't have any remaining connections to the cast, given that the full-time Season 11 lineup includes Kyle Richards, Lisa Rinna, Dorit Kemsley, Garcelle Beauvais, Erika Girardi, Sutton Stracke, and newcomer Crystal Kung Mink. (Kathy Hilton is billed as a "friend of.") Now that Brandi and Kim Richards are reportedly no longer speaking, via Us Weekly, she's going to have to find other ways to get Andy's attention this year.