Sean Hannity Just Bought A Home Near Donald Trump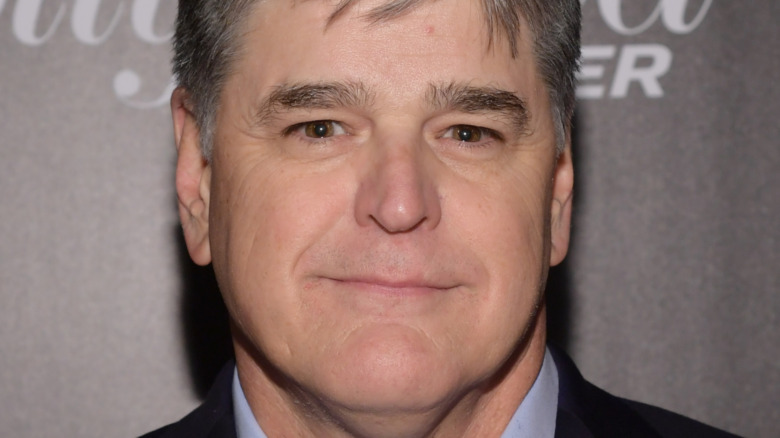 Ben Gabbe/Getty Images
Sean Hannity has been one of former President Donald Trump's most loyal allies for years, using his platform on Fox News to defend the Republican politician from criticism. Now, Hannity has purchased a townhouse less than three miles from Trump's Mar-A-Lago estate.
According to The Independent, his new property cost $5.3 million and is located in Palm Beach, Florida. The three-bedroom house is 5,086 square feet and has a pool, a two-car garage, and an ocean-facing patio. It is reportedly just "a six-minute drive away" from the club that Trump has made into his post-presidency residence.
Hannity hasn't yet announced whether he will be living in Palm Beach or if this property is just another part of his $90 million real estate empire, per The Guardian. As he stated in 2018, the right-wing pundit "hates" the stock market and "prefers" to invest heavily in real estate.
The sale was recorded on April 20, as the Palm Beach Daily News reported. If Hannity does visit Trump at Mar-A-Lago soon, it wouldn't be his first time on the golf course.
Sean Hannity has frequently praised Donald Trump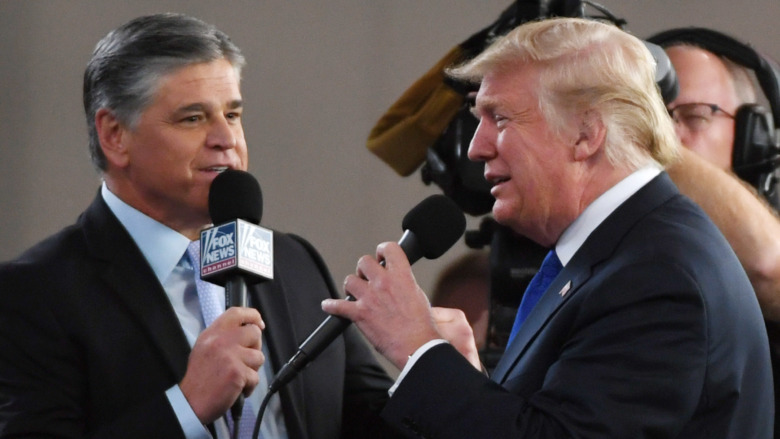 Ethan Miller/Getty Images
As Insider observed, their mutually beneficial relationship first began in 2011 when Sean Hannity invited Donald Trump on to Fox News in order to promote "birther" conspiracy theories about Barack Obama, baselessly suggesting that the president wasn't actually born in the United States.
During Trump's time in the White House, Hannity defended him over several different controversies. He became a sort of de facto Trump advisor, as the Los Angeles Times reported that the president often rang him after Hannity's nightly show. In 2018, the Fox News host even took the stage at a rally, per The New York Times, and he has visited Mar-A-Lago before, according to The Hill.
Hannity recently spoke about the Palm Beach resort when he interviewed Trump on April 19. "You were working as hard as you did when you were in the White House, except you play a little golf more," Hannity told the former president, as CNN reported. "You're keeping an insane schedule, seven days a week. You really don't stop!"
"Well, we're seeing a lot of people," Trump replied. "We're seeing a lot of good Republicans and a lot of good Americans, in some cases, great Americans. And we are working very hard."
It remains to be seen whether Hannity will be one of those "great Americans" invited to his new neighbor's residence.