How Much Was Shock G Worth At The Time Of His Death?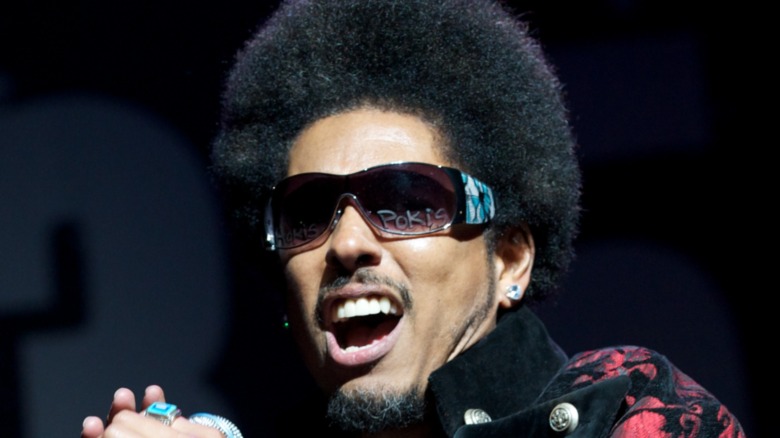 Earl Gibson Iii/Getty Images
Shock G, leader of the hip-hop group Digital Underground, died at age 57 on April 22. The late rapper's father, Edward Racker, confirmed the news to TMZ after his son's body was found in a hotel room in Tampa, Fla. At the time of this writing, no cause of death is given, and authorities are conducting an autopsy to learn more, per the outlet. 
Tributes began to pour in for the rap legend shortly after the sad news was announced, led by an Instagram post from Shock G's bandmate, Chopmaster J. "34 years ago almost to the day we had a wild idea we can be a hip hop band and take on the world through it all the dream became a reality ... And now he's awaken from the fame long live shock G Aka Humpty Hump and Rest In Peace my Brotha Greg Jacobs," Chopmaster wrote.
As the rapper references in his post, Shock G was known for his colorful alter egos, including MC Blowfish, Icey-Michael Boston, the Computer Woman, ButtaFly, Peanut Hakeem, and Humpty Hump, who was immortalized on the group's hit single "The Humpty Dance." Along with "The Humpty Dance" — which topped Billboard's Hot Rap Songs chart — Shock G was most well-known for his work with Tupac Shakur, Prince, Murs, and Dr. Dre, according to Pitchfork. Given the success he found throughout his rap career, how much was Shock G worth at the time of his death?
Shock G amassed some of his fortune as a producer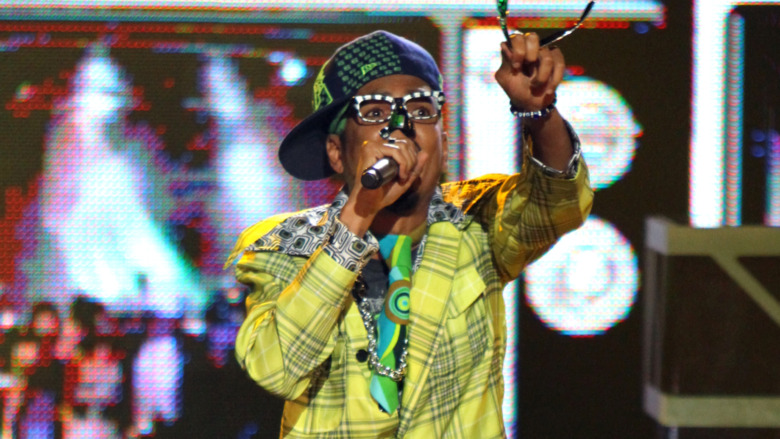 Taylor Hill/Getty Images
While much of Shock G's reported $3 million net worth came from record sales, live performances, and his "Humpty Hump" persona — "our cash cow was Humpty," the rapper once revealed, via Indy Star — his work as a producer undoubtedly covered a significant portion of his net worth as well. Among his many achievements, Shock G co-wrote and produced the late Tupac Shakur's breakout single, "I Get Around," per Pitchfork. According to the outlet, he also co-produced the rapper's 1991 album "2Pacalypse Now," and his 1995 song "So Many Tears". Beyond his collaborations with Shakur, Shock G helped others find success. Per Rolling Stone, he "produced Luniz's 1995 'Operation Stackola,' mixed Prince's 1998 'Love Sign' from 'Crystal Ball' and featured on Murs' 2003 single 'Risky Business.'" The hip-hop legend may not always have been front and center, but his musical legacy and influence is undeniable.
What fans may not know is that Shock G also flaunted his versatility and made money by dabbling in film and TV. He made an appearance as Humpty Hump in the 1991 comedy-horror flick "Nothing But Trouble"; more recently, he provided voiceover work for his character in 2017's "All Eyez on Me" and appeared in several music documentaries. Shock G's death marks yet another loss of a '90s hip-hop star with the recent deaths of rapper Black Rob and DMX. All were icons responsible for some of the biggest hits in hip-hop.