The Real Reason Tupac Has A Seat Reserved At The VP Debate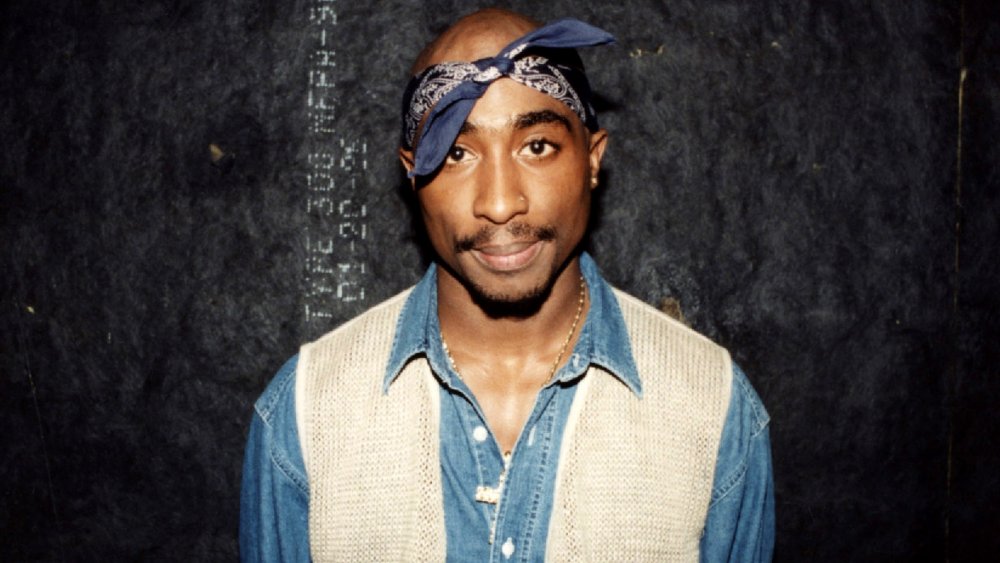 Raymond Boyd/Getty Images
Due to the coronavirus pandemic, there are limitations about who can be present during the 2020 presidential and vice presidential debates. However, there's one rapper who got a reserved seat at the vice presidential debate between California Sen. Kamala Harris and Vice President Mike Pence on Oct. 7, 2020, and, no, it's not Kanye West, despite his presidential aspirations. 
"I can confirm that we have left a ticket for Tupac Shakur, who as we know is Sen. Harris' favorite rapper alive," Jason Miller shared with the press (via Deadline). Miller is a senior advisor for Donald Trump and Pence's re-election campaign. He continued, "I don't know if he shows up," in addition to mentioning, "I'm personally more of a Biggie fan, if he's still alive, but we will have a ticket waiting for Mr. Shakur."
Tupac died in 1996, but Miller was seemingly referencing the long-running conspiracy theory that the rapper is still alive. On Oct. 7, 2020, journalist Amber Athey tweeted, "The Trump campaign is leaving a ticket for Tupac Shakur at tonight's VP debate because Kamala Harris called him her favorite rapper alive." In response, Tim Murtaugh, the Director of Communications for the Trump/Pence campaign, tweeted, "True."
So what's the backstory on this? Sure, both Harris and Tupac are public figures that made their mark on the state of California, but what does the musical artist have to do with a 2020 vice presidential debate?
Kamala Harris listens to Cardi B and Snoop Dogg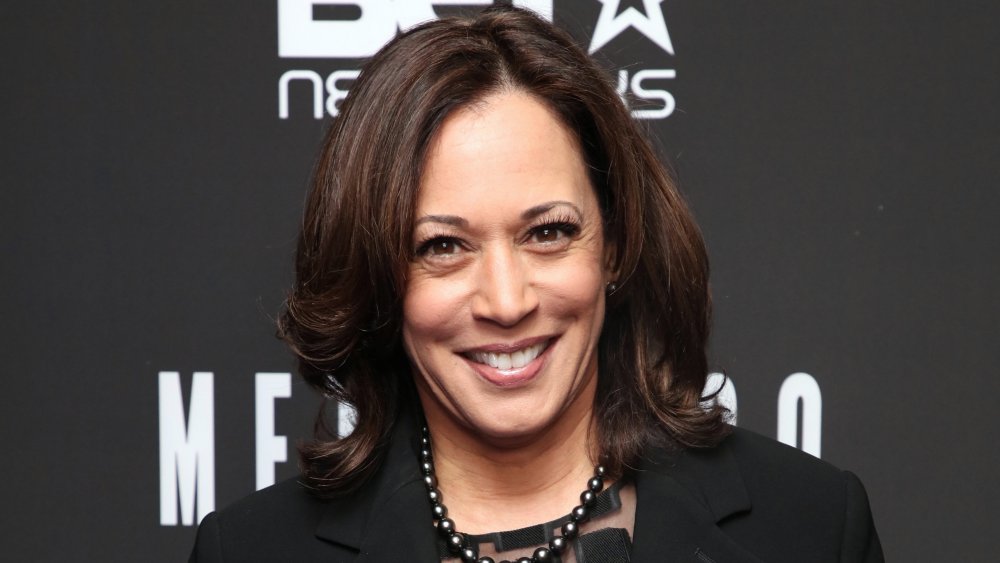 Robin L Marshall/Getty Images
California Sen. Kamala Harris was asked to name the "best rapper alive" during a September 2020 interview and she answered Tupac. She acknowledged that he's "not alive," saying, "I know, I keep doing that." Returning to the question at hand, she said "there's so many" rappers to choose from. She continued, "There's some that I would not mention right now because they should stay in their lane." She never said who should "stay in their lane," but there are some guesses about who she was talking about. She also never actually answered the question about her favorite rapper who is actually alive.
During a 2019 Breakfast Club interview, Harris was asked about the music she listens to. Before she got to answer, Charlamagne tha God asked, "What was you listening to when you was high?" She initially responded with laughter, before remarking, "Oh my goodness." Then, she answered, "Definitely Snoop [Dogg], Tupac, for sure." When she was pressed to name the artist she listens to a lot, she shared, "You know who I really love is Cardi B."
When asked, "You like Cardi B?," she doubled down, declaring, "I really do." She divulged, "Sometimes I just turn on [Cardi B's song 'Be Careful']," Harris said, "I think she's so fantastic." Maybe she should have received a ticket to the debate instead. At least she could have actually attended, coronavirus concerns aside, of course.