What AOC Really Thinks Of Joe Biden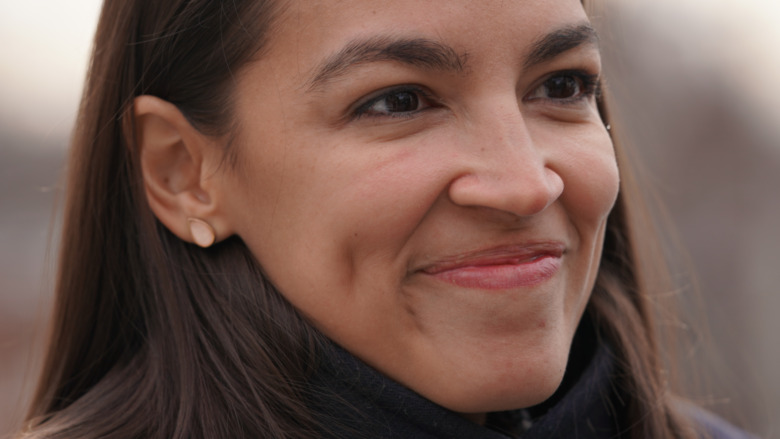 Shutterstock
Democratic congresswoman Alexandria Ocasio-Cortez is making clear where she stands on President Joe Biden when it comes to progressive politics. The representative previously backed Biden's competitor Sen. Bernie Sanders before the Vermont politician bowed out of the 2020 presidential race, paving the way for now-President Biden to take the Democratic seed.
"I mean, I've been saying this whole time that [we've] got to support the Democratic nominee," Ocasio-Cortez said at the time (via Market Watch). The congresswoman's progressive stance on American politics has previously come head-to-head with the moderate president. "This is the time where I'm saying it declaratively like this."
According to the outlet, Ocasio-Cortez's team even began "having conversations with Biden's team" in the days leading up to the 2020 presidential election in hopes of aligning the progressives and moderates of the Democratic party. Now, as President Biden's administration reaches its the end of its first 100 days, Ocasio-Cortez is speaking out, rating the Democrat on his leadership abilities thus far.
AOC says President Biden has been 'very impressive'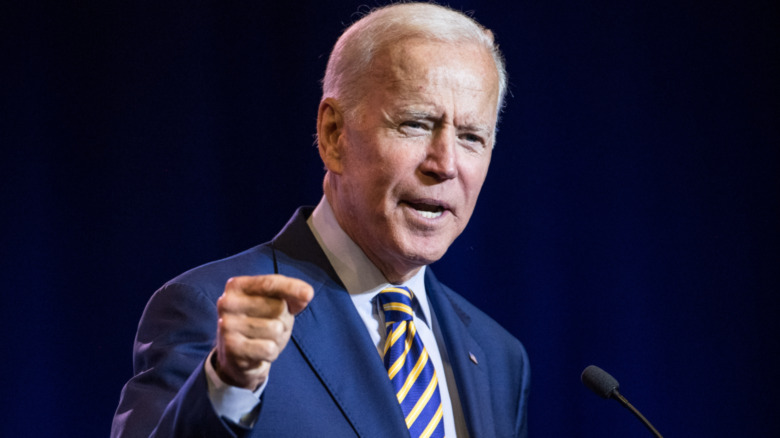 Shutterstock
Speaking in a virtual town hall, progressive Democratic Rep. Alexandria Ocasio-Cortez gave her real opinions on how she thinks President Joe Biden is handling his presidency.
"The Biden Administration and President Biden have definitely exceeded expectations that progressives had," said the congresswoman, who has previously come head-to-head with other moderate Dems in Congress (via the New York Post). "A lot of us expected a much more conservative administration." Ocasio-Cortez said her positive rating of Biden's first 100 days in office is largely thanks to the president's COVID-19 stimulus package (which cost a whopping $1.9 trillion) that provided another round of stimulus checks for Americans. 
It seems like conversations between Ocasio-Cortez's aides and the Biden administration have not slowed their pace, either. The representative claimed the president's negotiating skills have been "very impressive" when it comes to "progressive legislation." All in all, according to Ocasio-Cortez, "it's been good so far."