How Lance Bass Felt After Watching The Britney Spears Documentary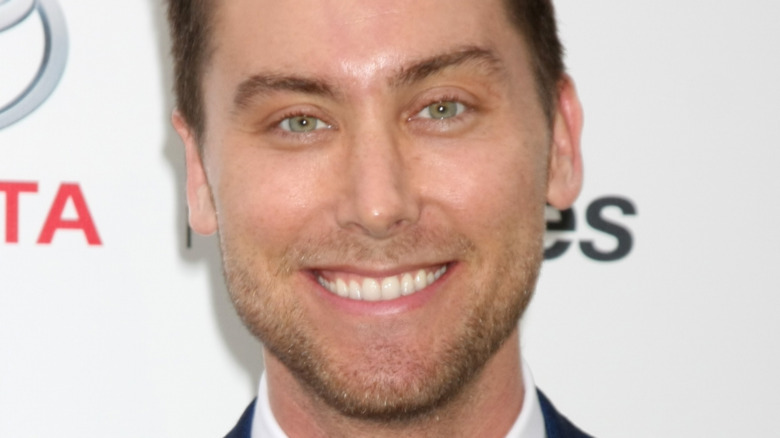 Shutterstock
Lance Bass watched the "Framing Britney Spears" documentary, and shared his feelings about it in an April 2021 interview with Us Weekly. Spears and Bass have been friends for quite some time. The two were first introduced way back in the day when their careers in the music industry were just starting out. Bass, who was one fifth of the members of the boy band NSYNC, and Spears spent quite a bit of time together on their joint tour, traveling the country, and performing in several different venues. And, at one point later on in life, the two were neighbors, according to the report.
While they may not talk everyday, it is believed that Bass and Spears are still friends. At the very least, it seems that Bass has always had Spears' back. In fact, Bass took to Facebook on February 9 to question her father, Jamie Spears, amid her conservatorship battle. "So what IS the excuse given by the courts to keep Jamie Spears on as conservatorship?? If every single person agrees he is unfit to be in charge of her, then why is it so hard to find an independent person to be responsible? Please someone explain," Bass posted. So, what did Bass make of the "Framing Britney Spears" documentary? Read on to find out.
Lance Bass hasn't talked to Britney Spears in a while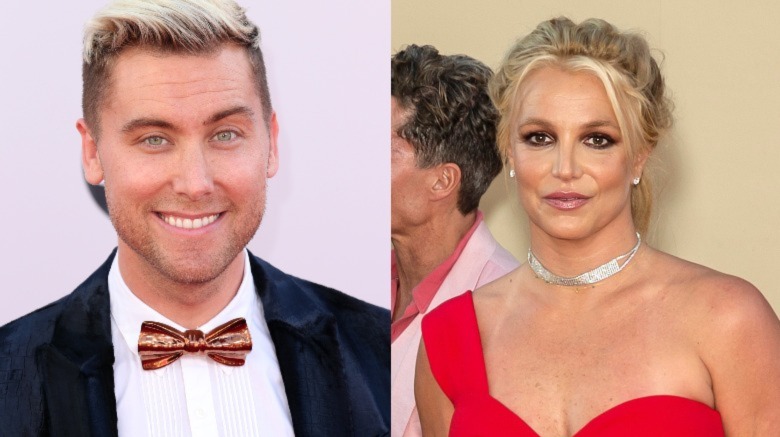 Shutterstock
Lance Bass felt really bad for Britney Spears after he watched the documentary about her life. Of course, the poor treatment she received and the sheer obsession surrounding her every move was something that Bass pretty much witnessed in real time. He told Us Weekly that "Framing Britney Spears" "hit hard," adding "for all of us that kind of lived that and especially around her, it was sad to watch because we all knew what went down and how she was treated. The world was, especially paparazzi, just really destroying her life."
Bass went on to tell Us Weekly that he used to live "right next door" to Spears. "I would deal with that every day with the paparazzi. It was horrible. I mean, I don't see how anyone can really get through that without things going south for ya," he said. He also told the outlet that he loves Spears and that he hopes that "she's well," admitting, "I haven't spoken to her in quite a while."