Keith Urban And Nicole Kidman: Who Has The Higher Net Worth?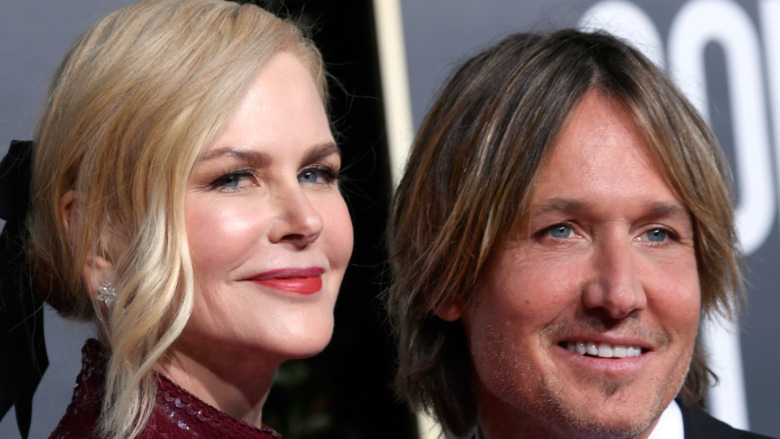 Frazer Harrison/Getty Images
If you don't love Nicole Kidman and Keith Urban's enduring A-lister romance, you're telling "Big Little Lies!" But which one of them has a larger net worth?
First meeting in 2005 and tying the knot Down Under-style in 2006, Kidman and Urban have welcomed two daughters — Sunday Rose and Faith Margaret. And on paper, they signify a new chapter for each other. Kidman was first married to Tom Cruise, and literally rejoiced in a now-famous set of images when their divorce was finalized in 2001. Urban, meanwhile, was never married before Kidman, but their support system offered a clean slate for the country singer, who has faced substance abuse issues. "Meeting her and getting married wasn't life-changing, it was life-beginning," Urban told CBS Sunday Morning. "It was literally like, 'Okay, now life starts.'" Aw! That's how marriage should be. 
Since their union, both stars have gone on to dominate their fields. Urban has released seven studio albums since their marriage, including hits like 2020's "One Too Many." He also partnered with Taylor Swift on a Fearless (Taylor's Version) bonus track — not just anyone gets the ask from Swift! And Kidman ... where to start? She won a Golden Globe in 2018 for her role in HBO's "Big Little Lies" and deserved an award for 2020's "The Undoing" for ... best long jackets. Jokes aside, they're both doing great things!
So who between Kidman and Urban has the higher net worth? Here's the answer.
Nicole Kidman's net worth is triple Keith Urban's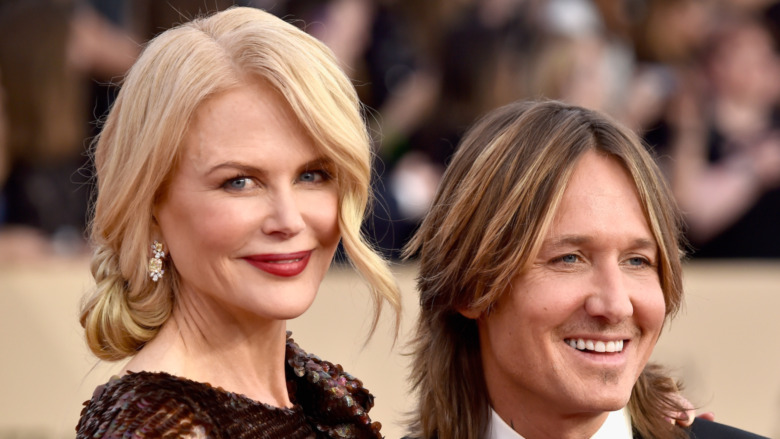 Frazer Harrison/Getty Images
So who between Nicole Kidman and Keith Urban has a higher net worth? That would be Kidman; she makes Urban look like a stay-at-home dad in comparison! That may be a little much, but Kidman's net worth really is staggering. She's worth $250 million, per Celebrity Net Worth, while Urban is worth $75 million. You go, girl! 
Kidman regularly ranks amongst Hollywood's highest-paid female actors. In 2006, she was ranked No. 1, earning "$17 million per movie" for roles like "The Hours," per People. According to Forbes, Kidman earned $12 million for 2005's "Bewitched." Fast-forward to 2019, when she earned $34 million alone. To date, per Celebrity Net Worth, she has earned $180 million "from movie salaries." Urban, meanwhile, is certainly doing just fine. According to StyleCaster, he was paid between $3.5 and $8 million per season for the three seasons of "American Idol" he took part in. And he's had 16 No. 1 songs on the Billboard Hot Country chart.
Real estate-wise, Urban and Kidman are living quite large. Per Business Insider, in 2008, they bought a Nashville mansion for $3.47 million that spans 10,925 square feet. That year, they also picked up a Beverly Hills, Calif., mansion for $4.7 million. Oh, and a 111-acre farm in Australia. They've also owned a penthouse in Sydney, Australia, and a $10 million apartment in Manhattan that has an elevator ... for a car. You read that right.
They deserve it all!