How Much Is Bob Newhart Actually Worth?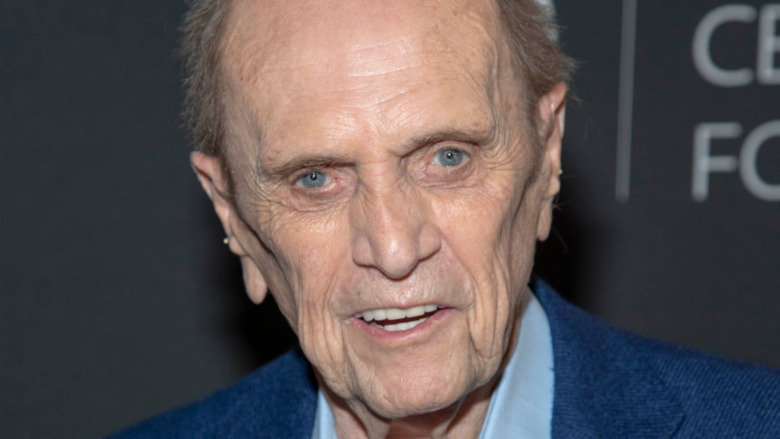 Shutterstock
When fans think of Bob Newhart, they likely immediately think of a man with a warm heart and a great sense of humor. There's just something that is so lovable about the comedian, and we have to admit that his role as Papa Elf alongside Will Ferrell in "Elf" definitely tugged on our heartstrings a bit. According to his biography on IMDb, Newhart was born in Oak Park, Illinois, just outside of Chicago. The comedian appeared on "The Ed Sullivan Show" from 1960 to 1962 and had several stints in between. Newhart is perhaps most well-known for his self-titled shows, "The Bob Newhart Show," which ran from 1972 to1978, and "Newhart," which ran from1982 to 1990. 
The actor has amassed a considerable fortune in his career, and he's also one of the generous celebrities who gives back to those in need. In 2008, the comedian hosted an event for The National Children's Cancer Society with tenor Michael Amante (per Ladue News). The evening included a cocktail reception and a dinner, and thanks to Newhart, it raised over $350,000 for patients and families who are victims of cancer. Do You Remember also reported that Newhart was part of a PSA aimed at helping find homes for senior pets. "I'm 90, but I still feel like I am 30 ... except when I try to run," he said before reiterating that growing old isn't a death sentence. In addition to giving back, Newhart has made an excellent living for himself. Keep scrolling for the deets on his net worth.
Inside Bob Newhart's impressive fortune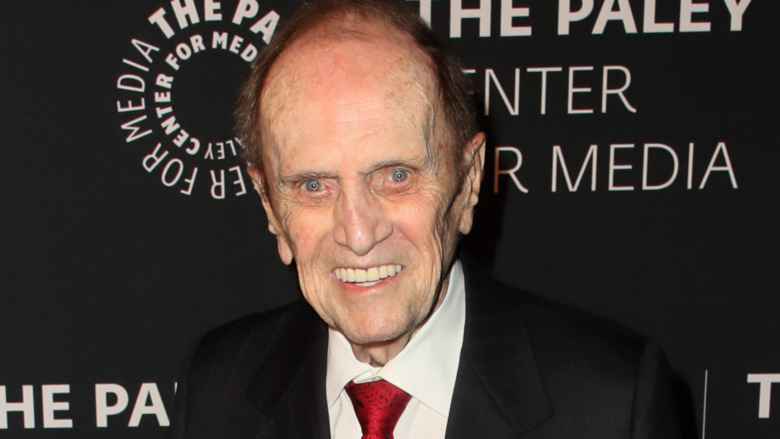 David Livingston/Getty Images
Bob Newhart has done very well for himself in his career, and according to Celebrity Net Worth, he has accumulated a fortune of more than $65 million. The outlet reported that Newhart has spent a lot of cash on real estate, with his first significant transaction coming in 1990. The comedian shelled out $4.2 million for a Bel Air mansion, which is the equivalent of $8 million today. He turned a profit of $10 million when he sold the property for $14.5 million in 2016. In 2017, the developer who purchased the property demolished the house and sold the property for $17.65 million, if you can believe that! In 2019, Fox News shared that the comedian's station wagon was up for auction for $20,000, but at the time, the price was expected to rise, thereby proving that anything Newhart touches generates a pretty good return on investment.
Newhart has never really retired from comedy and, in 2019, he told The New York Times that even at 90 years old, he still loves the feel of stand-up comedy. "What I've learned is: I love the danger. This thing I thought I hated all my life, that's why I was doing it," he shared. "If the show is at 8, and it's 6, what will I be doing? Pacing. After 60 years, still pacing. I like that feeling." It's safe to say that Newhart still has plenty of success and laughter left in him.