The Disturbing Claims Rita Wilson Just Made About A Famous Hollywood Producer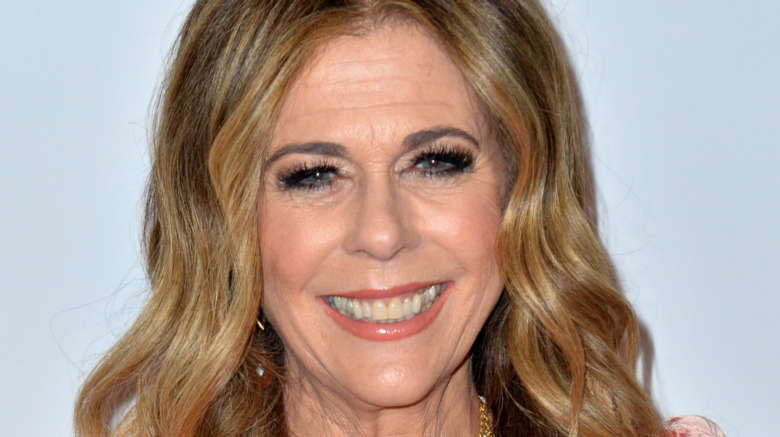 Shutterstock
Rita Wilson has experienced many joys in both her professional and personal lives. Not only has she flourished as a beloved actor, having appeared in Hollywood hits like "Sleepless in Seattle," "My Big Fat Greek Wedding," "Mamma Mia!" and more, but she is also a singer and songwriter. Most importantly, Wilson is a loving wife to her husband, Tom Hanks, and the dedicated mom of their blended family of four kids.
Though Wilson's career has been filled with many highs, she has also experienced her fair share of lows, including her former battle with breast cancer. The "Runaway Bride" alum revealed her invasive lobular carcinoma diagnosis in April 2015 and told People she underwent a "bilateral mastectomy and reconstruction" to get rid of the cancer.
"I am recovering and most importantly, expected to make a full recovery," Wilson shared, noting she felt "blessed to have a loving, supportive husband, family, friends, and doctors" during the devastating journey. "I am getting better every day and look forward to renewed health."
At the time, Wilson was starring in Larry Bird's Broadway play "Fish in the Dark." However, she told People she had "taken a leave" to focus on her breast cancer battle, which did not receive the best response from show producer Scott Rudin. In a new interview with The New York Times, Wilson revealed Rudin gave her a scathing reaction when she told him about her diagnosis. Keep scrolling to find out what Wilson said. 
Rita Wilson says Scott Rudin was 'trying to find a way to fire' her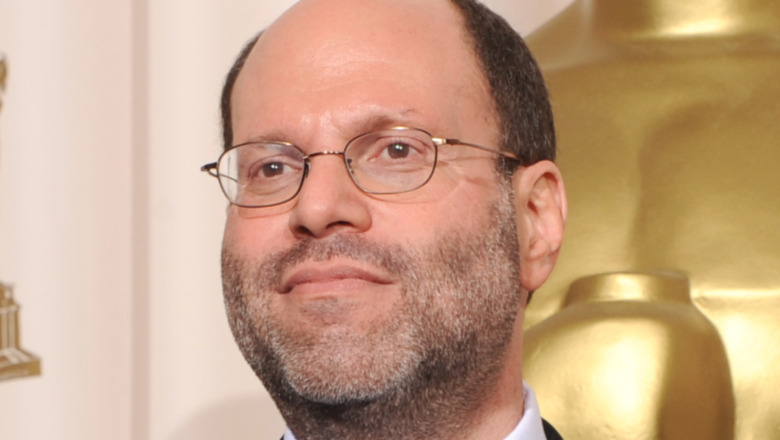 Shutterstock
It's been more than five years since Rita Wilson overcame her 2015 breast cancer diagnosis, but she still has a difficult time replaying the journey in her head. Specifically, the series of events that followed her departure from the Broadway play "Fish in the Dark," which the musician said did not sit well with producer Scott Rudin. 
In a story published by The New York Times on April 24, Wilson recalled Rudin's reaction to her breast cancer diagnosis. "He complained that she would need time off during Tony voting season and asked to see her medical records," the publication wrote on Wilson's behalf. 
According to The Times, Wilson "received a call from her agent, saying her surgeon needed to call the insurance adjuster immediately, per Mr. Rudin's demands" days before the show's premiere. "The memory still pains her." Wilson told the outlet she believes "he was trying to find a way to fire me legally," as Rudin is "the kind of person who makes someone feel worthless, unvaluable and replaceable."
Rudin responded to Wilson's claims with a statement through his spokesman Rick Miramontez, who told The Times "his recollection was that Ms. Wilson had wanted to open the show and then leave, but that he and the director had not wanted her to delay treatment." Rudin's response comes days after he stepped back from both his Broadway and film productions following multiple allegations of abusive behavior.