Riz Ahmed's Red Carpet Debut With His Wife Has Everyone Talking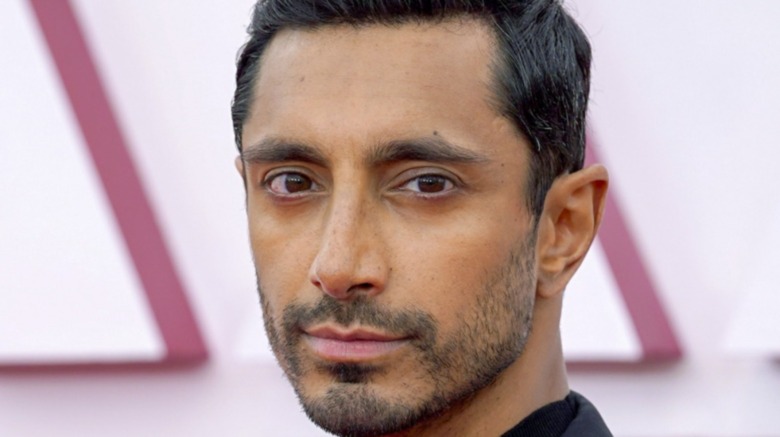 Pool/Getty Images
"Sound of Metal" Oscar nominee Riz Ahmed has already broken barriers as the first Muslim nominee for Best Actor. But Ahmed's red carpet debut with his wife is creating even more buzz about the Oscar nominee.
Ahmed is up for the 2021 Oscar for his portrayal of a drummer who loses his hearing in the film "Sound of Metal." NBC News noted that Hollywood had portrayed Muslim characters in an unfavorable light for decades. The news outlet reported that Hollywood portraits of Muslim characters ranged from a "violent terrorist, the wealthy and crooked Arab sheikh and the woman who is either a fully veiled subordinate or a lascivious belly dancer." With the British actor breaking new ground for his role, both Ahmen and his wife, Fatima Fahreen Mirza, are under a bit of a microscope. 
Ahmed and his wife made their debut on the red carpet in an adorable way that millions will remember after the awards. Keep reading to find out why Ahmed's red carpet moments with his wife has everyone talking!
Riz Ahmed and Fatima Farheen Mirza has an adorable red carpet moment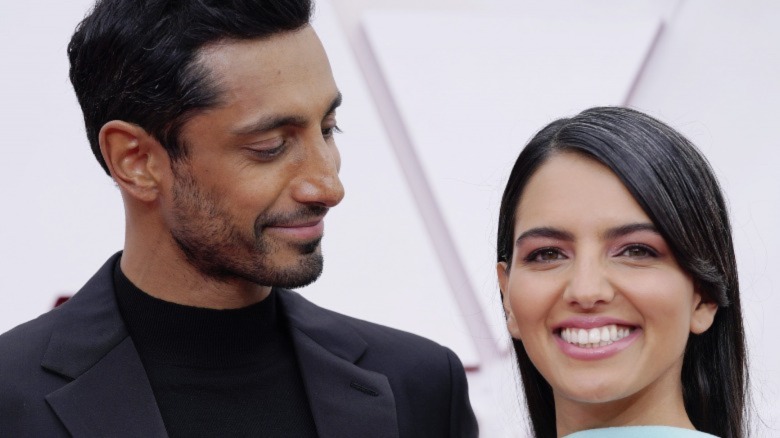 Pool/Getty Images
Best Actor nominee Riz Ahmed and his wife Fatima Farheen Mirza looked stunning on the Oscars 2021 red carpet. He wore a black tuxedo, and she wore a chic turquoise gown. Twitter went wild with glee after Ahmed stopped the paparazzi photos to fix his wife's hair.
Variety tweeted about the sweet moment with an accompanying video: "Riz Ahmed pauses the #Oscars red carpet to fix his wife Fatima Farheen Mirza's hair: 'I'm the official groomer.'" Aw! The couple is precious, and it's clear that they are completely in love, and fans are in love with them. "what a gentleman," one person replied. "Riz Ahmed fixing his wife's hair on the red carpet is the cutest thing ever," another tweeted. A third person called it "A moment most pleasing." True! 
People reported that after Ahmed won an Independent Spirit Award for the best male lead for his performance in "Sound of Metal," he paid tribute to his wife. Ahmed told her, "This is all for you." The couple married during the pandemic lockdown. Ahmed joked during an interview with Jimmy Kimmel that getting married during lockdown was a "good excuse for not having a really big wedding." We look forward to seeing more red carpets with this sweet couple.