Fashion Expert Reveals How Daniel Kaluuya's Oscar Suit Choice 'Spoke Volumes'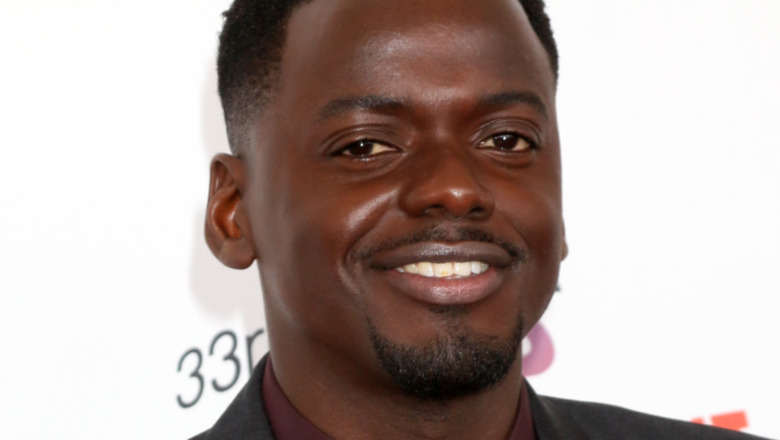 Shutterstock
Daniel Kaluuya attended the 2021 Oscars on April 25 as a Best Supporting Actor nominee — and later, winner. Due to the coronavirus pandemic, this year's broadcast looked quite a bit different, including limiting the number of attendees who could walk the red carpet, and who could be seated in the intimate theater they created in Union Station in downtown Los Angeles. Because of his incredible work as Chairman Fred Hampton in "Judas and the Black Messiah," Kaluuya was able to walk down the red carpet and show off his fashion sense. While he went on to win the Oscar for his work in the movie, many were talking about just how good he looked in his suit (and the amazing joke he made about his parents in his speech).
Kaluuya's understated look caught the attention of fashion expert and TV personality Cindy Conroy, who thought his outfit spoke a great deal about who he is as a person. Here's what she told Nicki Swift.
Daniel Kaluuya's suit was more than it seems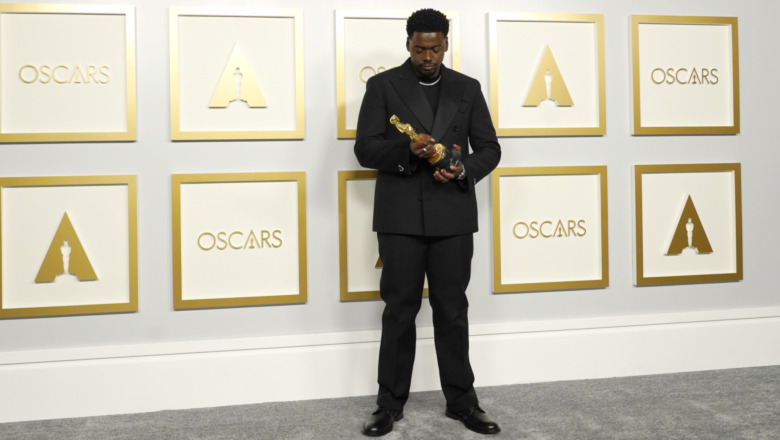 Pool/Getty Images
Cindy Conroy, fashion expert and TV personality, spoke with Nicki Swift and explained a bit about Daniel Kaluuya's fashion choice for the 2021 Oscars. The award-winning actor wore a black "Bottega Venetta suit with a Cartier diamond necklace, watch and pinky ring for the ceremony," according to Page Six.
She stated that "all eyes" were on him as he accepted his Best Supporting Actor award for "Judas and the Black Messiah," and that he gave a "heartfelt" speech. But more than his words and his respect for Chairman Fred Hampton — who Kaluuya thanked in his speech — his understated fashion choice allowed him to express his admiration and appreciation for the subject matter he portrayed.
"Kaluuya could have worn a flashy suit that zigged and zagged in all of the right places," Conroy told Nicki Swift, "[but] his humble choice spoke volumes." The Best Supporting Actor winner chose an understated "dark suit, silver necklace and sporty abstract silver cufflinks," which allowed Kaluuya to "put a spotlight on the significance of his Oscar win." Conroy declared his "monochromatic palette the perfect choice" to complement his work and his win.