Body Language Expert Reveals The Meaning Behind Lee Isaac Chung's Wife's Subtle Gesture At The Oscars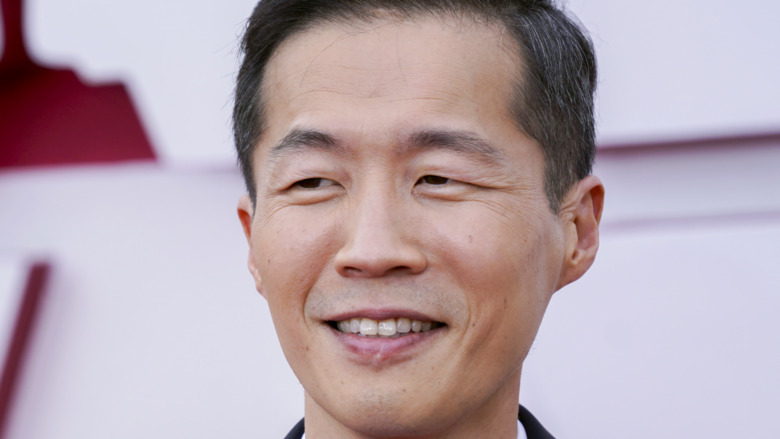 Pool/Getty Images
Chloé Zhao won the 2021 Academy Award for Best Director for "Nomadland," making her the second woman to win the title in the Oscars' 93 year history. The category made history this year by nominating two females for the award for the first time ever, as noted by CBS. Of course, one person winning means even more people losing in a category. This year, the other Best Director nominees included Thomas Vinterberg for "Another Round," David Fincher for "Mank," Lee Isaac Chung for "Minari," and Emerald Fennell for "Promising Young Woman."
While some stars seemingly keep it calm, cool, and collected as they hear their names be broadcast for all to hear, others don't try keeping a poker face for the camera. One gesture in particular may have given away how Chung was feeling ahead of the announcement for his category, and a body language expert told Nicki Swift why.
Lee Isaac Chung's wife offered him support during the show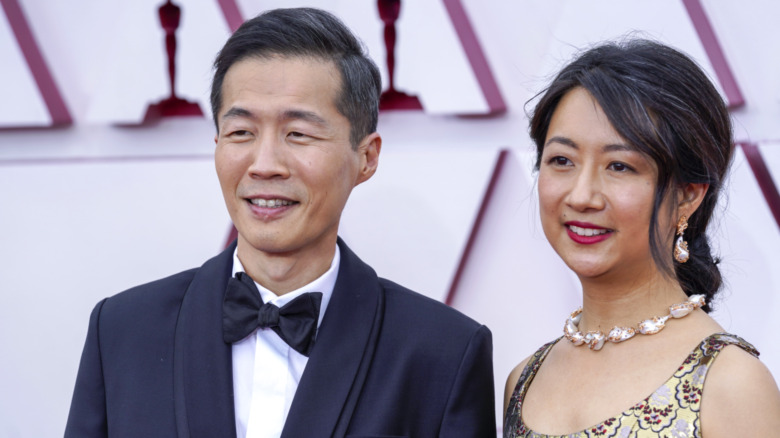 Pool/Getty Images
As the names were read for the 2021 Academy Awards' Best Director category, Lee Isaac Chung's wife Valerie Chung may have been sensing some nerves coming from him, so she stepped in to help. During the moments before Best Director was named, Valerie grabbed her husband's hand underneath their table during the high-stakes moment.
Body language expert Blanca Cobb told Nicki Swift what a gesture like this means. "In a moment of anticipation like this, a handhold is a way of silently saying that she's proud of him whether he wins or loses," she said. "Additionally, touch has a calming effect because it releases two neurotransmitters, dopamine, and serotonin, which reduce any feelings of stress that he might be feeling," she continued. Hopefully, the sweet gesture helped him feel more at ease when his name was not called.
Furthermore, Chung's fans were also there to support him when his name did not get called, with many declaring that he was robbed and that he deserved to win. Maybe his fans' tweets will be like an extra hand hold from the internet.