Daniel Kaluuya's Body Language During His Oscars Speech Spoke Volumes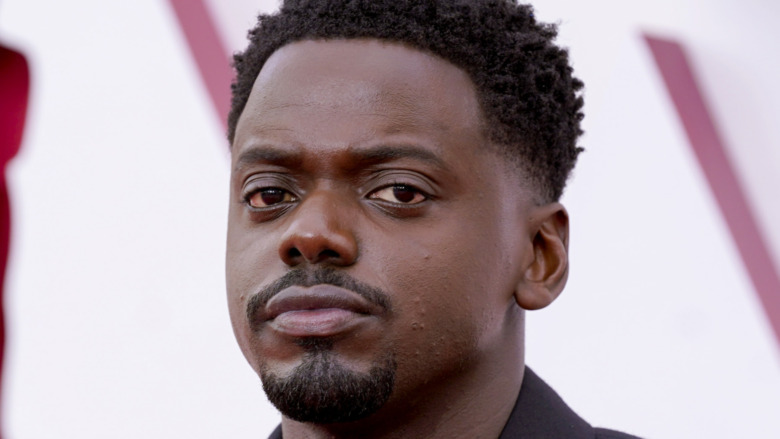 Pool/Getty Images
Daniel Kaluuya's 2021 Oscars speech — he won Best Supporting Actor for his role as Black Panther chairman Fred Hampton in "Judas and the Black Messiah" — has already made headlines, namely due to the hilarious moment he called out his parents' sex life, much to his mother and sister's chagrin. (While his mom audibly wondered what he said, his sister put her head in her hands while the audience roared.)
Jokes aside, the award-winning actor spoke passionately about Hampton and how the Black Panther Party leader profoundly affected his own life — as well as all the social justice work that still needs to be done. He also thanked God and his family members for their support, particularly his mom, sister, and niece.
As Kaluuya stood on stage during his powerful, four-plus minute acceptance speech, his body language offered fascinating insight into his emotions. Body language expert Lauren Cohen, an executive and career coach, told Nicki Swift what his movements represented.
Daniel Kaluuya's body language revealed that he is 'humble'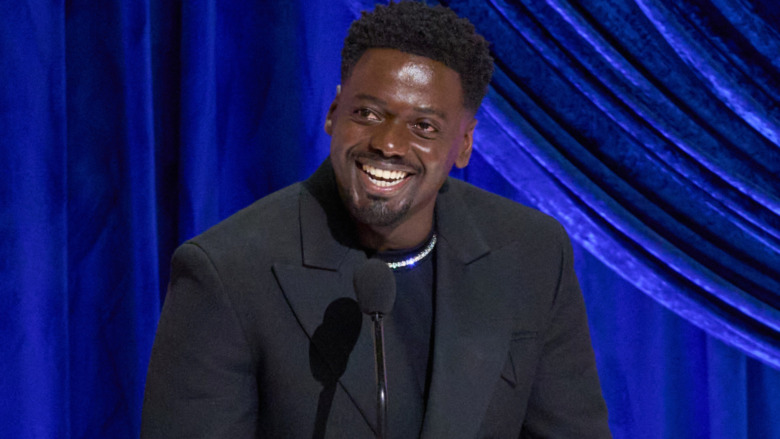 Handout/Getty Images
During Daniel Kaluuya's 2021 Oscars acceptance speech, the camera cut to his mom and sister, whose emotions were written all over their faces — and their body language.
"His mom and his sister had [their] hands up and his mom made praying motions with her hands and was crying," body language expert Lauren Cohen, an executive and career coach, described to Nicki Swift. "They were incredibly emotional and overwhelmed."
As for the "Get Out" star, his body language showed off something a little different. "Daniel walked up, looked down and inspected [the] Oscar. He held the Oscar with both hands the entire time which grounded him," Cohen explained. "His shoulders were rolled a bit forward and he came across as humble and was looking down reading."
"He spoke a lot about God and he did not move much," Cohen said. (At the beginning of his speech, Kaluuya thanked God multiple times and said he wouldn't "be here without your guidance and your protection.")
"When he smiled he lit up," the body language expert added. "It was only at the end he extended his left hand out. He seemed comfortable enough but just a bit shy."
We stan a humble king.