Who Is Tyrese Gibson's New Girlfriend, Zelie Timothy?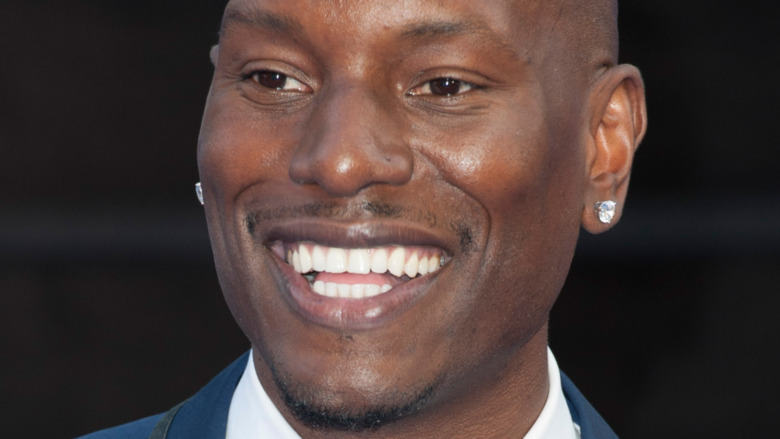 Shutterstock
It's been a bumpy few years for Tyrese Gibson. Gibson has made headlines for controversial moments more than a few times. In 2017, his misogynistic comments about women went viral, and a few months later, he found himself at the center of a child abuse investigation. He also infamously — and very publicly — feuded with his "Fast and Furious" co-star Dwayne "The Rock" Johnson over Johnson pursuing ventures outside of the franchise and how that affected the release date of an upcoming "Fast and Furious" film.
In late 2020, Gibson raised eyebrows for his comments about the state of his marriage. After Gibson and his wife announced their split in December 2020, he publicly vowed to win her back, taking to Instagram to write, "Black families are under attack." He added, "I pray we leave the door open because the God that we serve is a mountains mover and can make a way out of no way."
However, it was seemingly short-lived because in April 2021, Gibson and his new girlfriend made their relationship very Instagram official in a pretty unusual way.
Zelie Timothy is business savvy
If you've been keeping up with celebrity news, then you might have already seen the headline about Tyrese Gibson shaving girlfriend Zelie Timothy's bikini line in videos Timothy posted to her Instagram Story. That might seem a little odd for your average celebrity couple, but Timothy is no stranger to NSFW content. In fact, she's made a business out of it.
Timothy could best be described as a multi-faceted influencer, even though she describes herself as an entrepreneur in her Instagram bio. With well over 300,000 Instagram followers and more than 4,000 followers on YouTube, Timothy has seemingly been able to convert her digital popularity into some serious monetary success. In terms of endorsements, she appears to works with Flat Tummy Tea and Boom Bod. For a while, Timothy even had her own business called the Lash Mansion, which doesn't appear to be active as of the time of this writing, per TV Over Mind.
Additionally, Timothy runs a successful Only Fans where she charges either $28.99 a month or $78.27 for three months for access to NSFW photos and videos, as well as the promise of interacting with her patrons. Given her built-in fanbase of more than 300,000 people, we're willing to bet she's probably making a pretty penny.