These Stars Each Wore Over $1 Million In Jewelry To The Oscars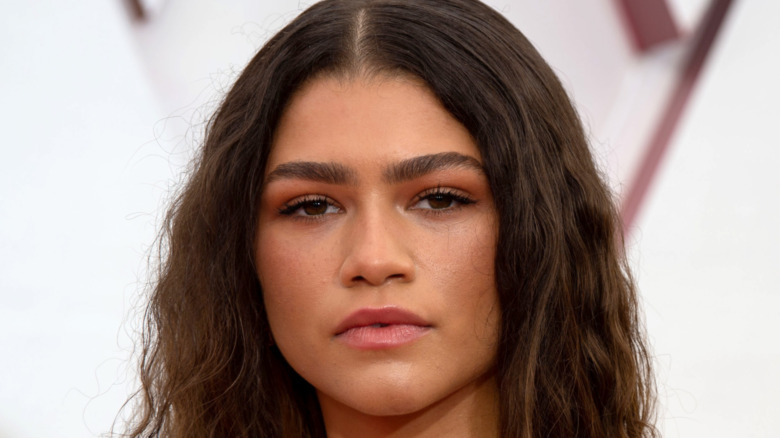 Handout/Getty Images
The Oscars ceremony and red carpet are perfect for celeb-watching. From the gowns on the red carpet to the jewels stars use to accessorize their looks, there's a lot of bling to take in — and we are here for it! From Regina King's gorgeous icy blue Louis Vuitton gown to Amanda Seyfried's Giorgio Armani Privé dress to Carey Mulligan's daring two-piece Valentino Haute Couture frock, celebrities on the red carpet (and in the ceremony!) accessorized their drop-dead gorgeous looks with diamonds and other precious jewels.
Nicki Swift spoke exclusively with diamond expert Apeksha Kothari to get the scoop on all the glitz and glam of the Oscar stars' bling at the 93rd Academy Awards, which took place on April 25. In fact, Kothari told us the estimated value of the accessories the A-listers donned at the famed Hollywood ceremony — particularly, which stars were wearing more than $1 million in jewelry.
Everyone was all about the dangly earrings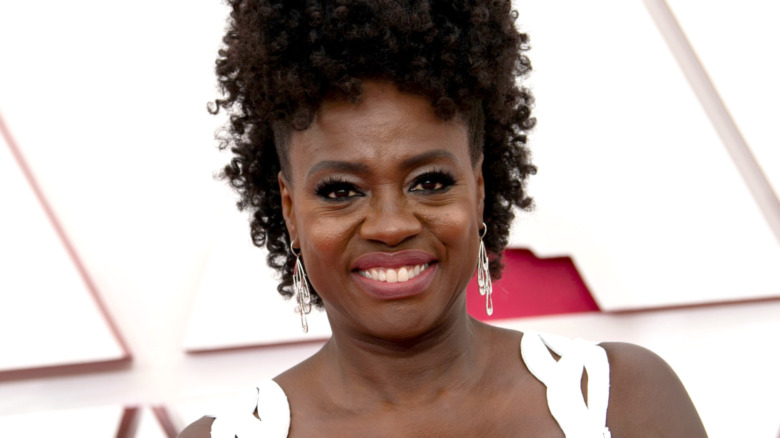 Handout/Getty Images
Fifth-generation diamond expert and Rare Carat COO Apeksha Kothari discussed the value of the jewelry several stars wore to the Oscars. Amanda Seyfried stunned in a gorgeous red gown with yellow diamond drop earrings from Forevermark. Kothari said: "Yellow diamonds are rare, and these look to be about 3 carats each — with the pave diamonds, these earrings cost $1 million, easy." Carey Mulligan also accessorized her golden gown with "what looked like four-carat total weight in yellow diamond drop earrings from Cartier," noting that the yellow diamonds were "on-trend" that night. Kothari estimates Mulligan's jewels are worth $1.5 million.
Kothari also said Regina King's earrings "were adorned with what looked like up to six carats total worth of diamonds, at least. This pair could also be worth $1 million or more."
Viola Davis racked up her $1 million in jewelry from Forevermark with "dangly earrings and a cuff featuring two rows of diamonds. She's also wearing a matching three-stone ring." Plus, singer Laura Pausini wore "epic Bulgari emerald and diamond earrings in addition to a stunning diamond pinky ring. Emeralds of this size are extremely rare. Hers look like they may total 20 carats, adding about $1.5 million to her look."
But that's not all: Some celebs wore even more pricey jewels.
A few actors went way over $1 million with their Oscars jewelry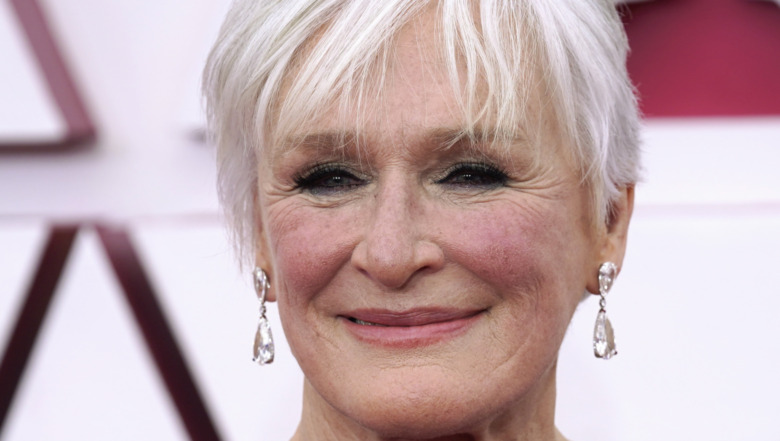 Pool/Getty Images
Diamond expert Apeksha Kothari also identified a trio of stars who were dripping in way more than $1 million worth of diamonds and other jewels.
Glenn Close was one of the stars of the evening in her gorgeous Armani beaded tunic. Plus, who had money on Close getting up and twerking to "Da Butt"? Kothari told Nicki Swift that Close was most likely wearing 33 carats of diamonds. Kothari remarked: "Her giant pear drop earrings look to be at least 15 carats each in total, the price worthy of a legend at up to $3 million."
Isla Fisher and husband Sasha Baron Cohen joined the Oscars telecast from Australia. Fisher brought it in a black Dior dress and Christian Louboutin heels "paired with a glamorous diamond collar and drop earrings by Bulgari. This set of jewels cost $3 million, easy," according to Kothari.
And finally, Zendaya sent the internet into a frenzy when she hit the red carpet in her gorgeous bright yellow, ab-baring Valentino gown. She paired the dress with Jimmy Choo heels. Kothari said, "Yessss! Zendaya brings the bling with a lovely diamond necklace with a yellow diamond center. Stacking that with a three-strand choker? Genius. And reportedly worth $6 million!"