Alleged Kim K Robber Says Jewelry Was Melted Down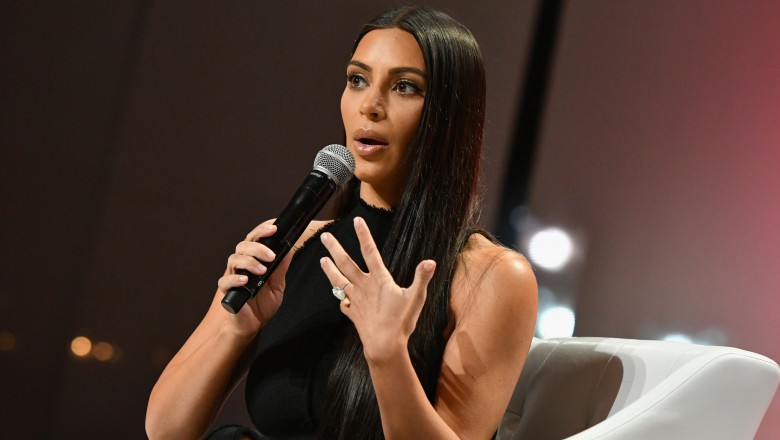 Getty Images
It's official: Kim Kardashian will likely never see the jewelry she lost when she was robbed at gunpoint in Paris ever again.
Law enforcement sources told TMZ the reality star's bling is gone for good. One of the robbers reportedly confessed that those involved in the harrowing October 2016 crime melted Kardashian's jewelry down to avoid getting caught selling the pieces. France's Le Monde newspaper reported that the thieves sold the melted jewelry even though in its solid form, the pieces were worth more than $1 million. As for Kardashian's $4 million diamond engagement ring, the robber reportedly confirmed that it is still in tact, but because it was sold to the black market in Belgium, the odds of it turning up again are slim to none.
Le Monde (via People) reported that Aomar Ait Klhedache, one of the 10 people charged in connection to the robbery, told police during interrogations, "We all made the decision to melt them [down]...One of the people took care of it. He came back with bars...in all, there had to be 800 and a few grams, which gave an amount of...25,000 or 28,000 [euros, about $26,000 or $30,000, respectively], something like that." As for the massive ring, he said, "There is a person who has it...Everyone was afraid to sell, because it's a stone that's very easily spotted."
The motive was simple: Klhedache said it was "irresistible" to go after Kardashian's bling after seeing it plastered all over her social media accounts leading up to her Paris trip. "She specified that she didn't wear fakes, the schedules when she came to France...It was enough to look on the internet to know everything, absolutely everything."
Us Weekly reported that Klhedache also revealed that "someone who was very close to her" gave the robbers "very precise information" about her whereabouts ahead of the robbery, adding fuel to the rumors that the heist may have been an inside job. Adding insult to injury, Klhedache called the robbery "a very simple affair." However, considering some of the crooks got caught, it may not be as simple as they'd expected it to be.