The Truth About Jackie Goldschneider Vs. Teresa Giudice's Fight On The Real Housewives Of New Jersey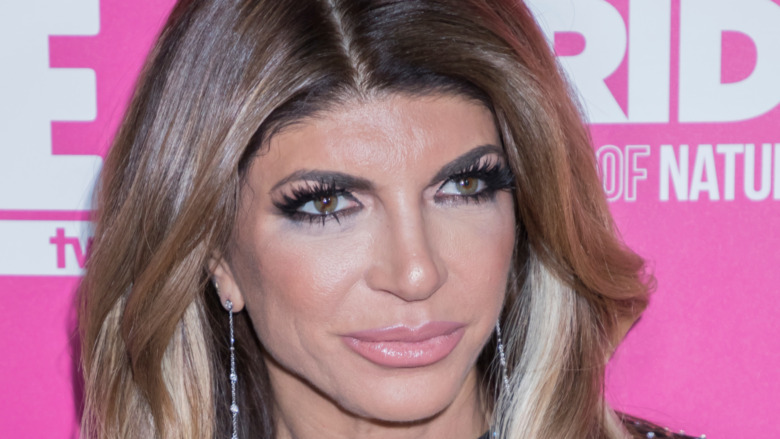 Shutterstock
Real Housewife of New Jersey Teresa Giudice is no stranger to on-camera confrontation. In fact, she became a bit of a household name during the show's first season after a viral fight with fellow housewife Danielle Staub, in which Teresa flipped a table on Danielle and called her a "prostitution w**re." At the second season's reunion, Teresa struck again, charging at Danielle and screaming at the top of her lungs, "Do not break up my family, you f*****g c**t! Do not break up my family, you f*****g b**ch! You piece of s**t! You f******g b**ch!" as host Andy Cohen tried to restrain her.
Ten years have gone by, and Teresa is just as ready to fight as ever. On the premiere of season 11, Teresa got into it with fellow housewife Jackie Goldschneider. What exactly caused this fight, and does it have the potential for another table flip moment? Read on to find out!
Teresa accused Jackie's husband of "screwing around"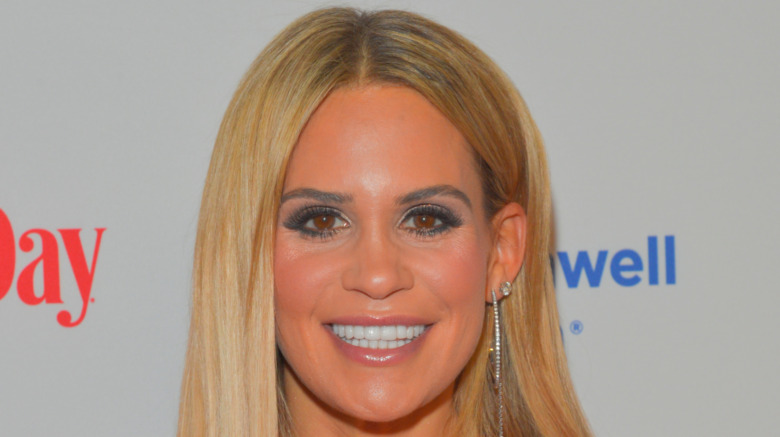 Shutterstock
Teresa Giudice instigated this feud, asking the other housewives if they too had heard a rumor that Jackie Goldschneider's husband Evan "screws around" at the gym, reports People. But when Jackie confronted Teresa and asked her to name her source, Teresa refused to do so and also refused to apologize for telling people. This led to the explosive exchange between the two.
"Well you know what, I heard a rumor that [Teresa's daughter] Gia snorts coke in the bathroom at parties," Jackie said (via E! Online). "I heard it, I don't know where I heard it from ... How is that not the same thing?!"
Teresa exploded. "You're a f******g b**ch," she exclaimed. "You're a f******g c**t, go f**k yourself." Teresa walked to her car, screaming the c-word the whole way there.
The feud continued in another episode, where Teresa told Jackie she did not want to hang out with her. "I'm a confident person, you're so not, I like to hang out with confident people," Teresa said (via People), to which Jackie snarkily replied, "Did you get that confidence in jail?"
Despite the initial fireworks, Teresa eventually apologized to Jackie and Evan, telling Jackie (via People), "It's dropped. I'm never gonna bring it up again." She also told Evan, "I never want to do anything to hurt you guys in any way."
"Honestly, that was one of the weakest apologies I've ever seen," housewife Margaret Josephs said. "But coming from Teresa, it was a freaking miracle."