Prince Harry And Meghan Markle May Have A Ratings Problem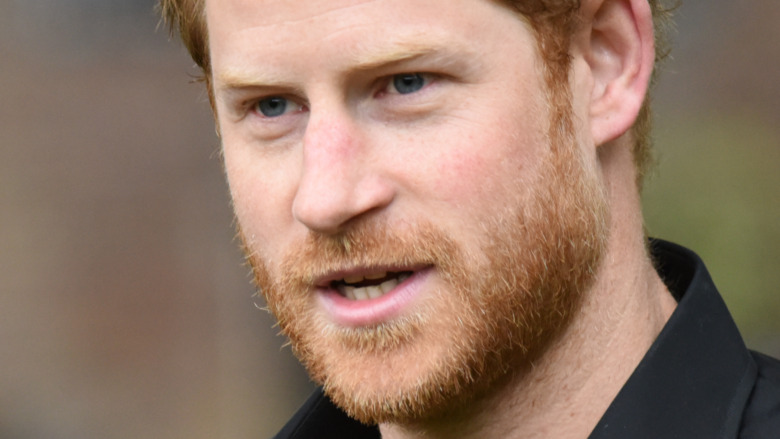 Shutterstock
Prince Harry and Meghan Markle apparently have a thing for stirring the pot: Who can forget their bombshell March 2021 interview with Oprah Winfrey? The interview cut deep with reported concerns over Archie's skin color, the alleged refusal of services when Meghan had suicidal thoughts, and Harry's reported statements that his father Prince Charles and brother Prince William were "trapped" in their royal duties.
Despite their rocky relationship with the monarchy, it appears that Harry and Meghan have tried to make things right. Meghan reportedly called Queen Elizabeth before Prince Philip's funeral to express her condolences, according to Us Weekly. Even though they walked separately during the funeral procession, William and Harry "drifted to each other like the old days," according to People. The brothers also chatted after the ceremony, which makes some believe their feud could be ending.
Although they appear to be making strides, how does the public really feel about Harry and Meghan? Keep reading for more details.
Harry and Meghan's approval ratings are at an all-time low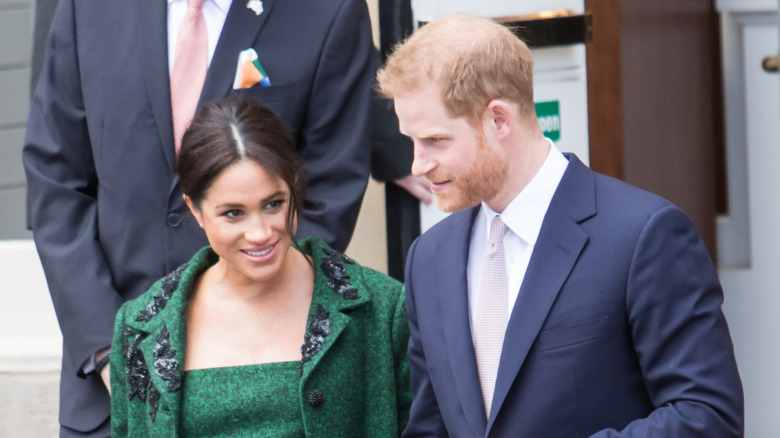 Shutterstock
According to a new poll (via Daily Mail), Prince Harry and Meghan Markle's approval ratings are at their lowest levels ever following Prince Philip's funeral in April 2021. Their popularity has been declining after their March 2021 interview with Oprah Winfrey, and Harry's popularity fell another three points.
Although Harry returned to the U.K. for his grandfather's funeral, it was not enough to improve his ratings. Meghan did not attend the funeral due to her pregnancy, and her ratings fell by another five points in the past six weeks. The latest numbers do not put the couple in the best light: 49% of Britons view Harry negatively, while 43% have a positive opinion of him. 61% view Meghan negatively, and only 29% have a positive opinion of her. Sounds like these two need a boost in the right direction!
Harry and Meghan might be in a ratings slump, but other members of the royal family are riding high. Prince Charles experienced a big bump in ratings, rising 25 points after Philip's funeral. Queen Elizabeth experienced a bump in ratings, with her approval rating hovering at 85%. This makes her Britain's most popular royal, which is a cause for celebration.