What We Know About Billie Eilish's New Album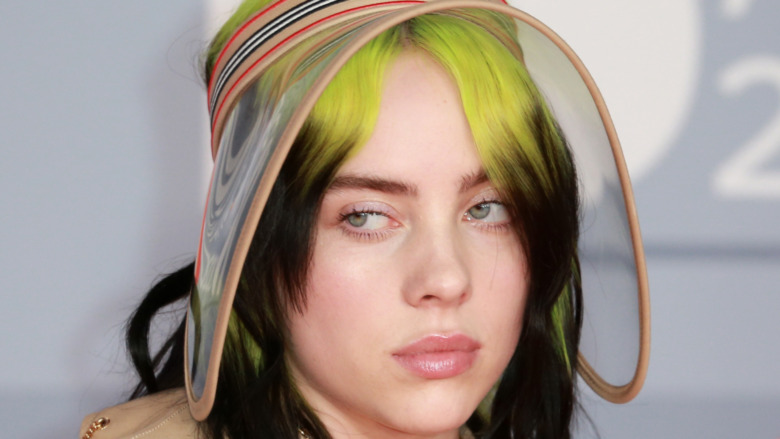 Shutterstock
Billie Eilish has thrilled fans by announcing a new album, "Happier Than Ever." Here's what we know so far.
The "Bad Guy" singer first hinted at the upcoming project in February, when Eilish told Stephen Colbert that it came together during lockdown, while she was unable to tour. "I don't think I would've made the same album, or even the album at all, if it weren't for Covid," she revealed.
"That doesn't mean it's about Covid at all, it's just that, when things are different in your life, you're different," Eilish explained, describing the contrast between pandemic life and her usual hectic schedule. "That's just how it is. So, I have to thank Covid for that, and that's about it."
She also hinted that she might show off her vocals on the new album, which will be the follow-up to her 2019 debut "When We All Fall Asleep, Where Do We Go?". "There's a couple of moments on this album where I pull some tricks out," Eilish added. "It's really just about what I feel like sounds good."
And the singer has now announced when her upcoming album will be released.
Billie Eilish says the new album is her 'favorite thing she's ever created'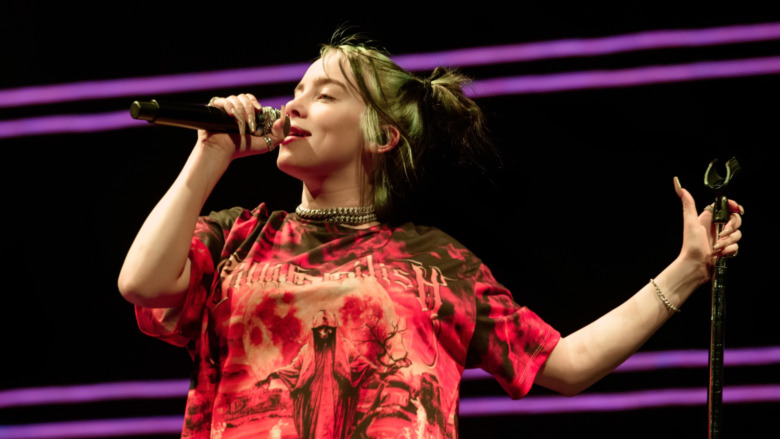 Shutterstock
The news was initially teased when billboards began appearing in various cities, per Variety, declaring that "Happier Than Ever" would arrive on "July 30th." And Billie Eilish confirmed that date by taking to her social media, where she's been building up anticipation ahead of the release.
The star, who recently went platinum blond, posted a preview of the album's visuals on her Instagram. "MY NEW ALBUM 'Happier Than Ever' OUT JULY 30TH! this is my favorite thing i've ever created and i am so excited and nervous and EAGER for you to hear it," she wrote in the caption, alongside a picture of herself crying and wrapped up in a cardigan.
"I can't even tell you," Eilish continued. "i've never felt so much love for a project than i do for this one. hope you feel what i feel. alsoooo new song out thursday at 9am too!!" The singer previously let fans hear a short clip of the album's haunting title song, "Happier Than Ever," in an Instagram video.
According to Variety, song titles on the track list include: "Getting Older," "I Didn't Change My Number," "Billie Bossa Nova," "Oxytocin," "GOLDWING," "Lost Cause," "Halley's Comet," "Not My Responsibility," "OverHeated," "Everybody Dies," "Your Power," "NDA," "Male Fantasy." In addition to the titular track, the upcoming album also includes Eilish's two most recent singles, "My Future" and "Therefore I Am."