How Much Is Jack Quaid Worth?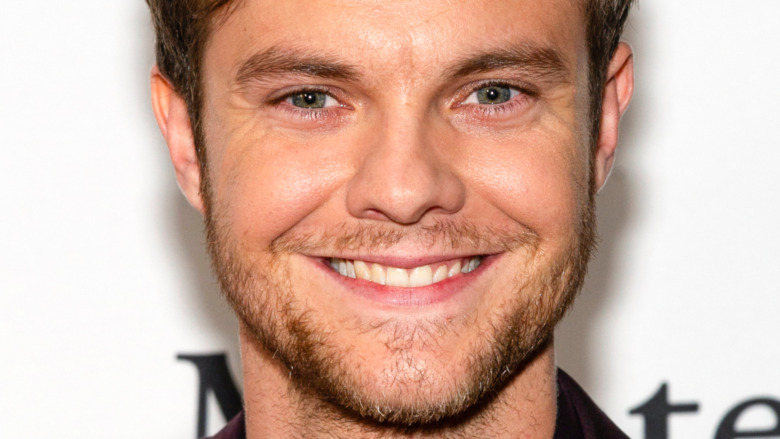 Shutterstock
For Jack Quaid, acting is quite literally in his blood. According to his IMDb profile, the actor was born in Los Angeles in 1992. He's the son of Meg Ryan and Dennis Quaid, and his uncle, Randy Quaid, is also in the industry. Jack's career began in 2012 when he played the role of Marvel in "The Hunger Games." Since then, he's appeared in several other films, including "Logan Lucky" and "Rampage," and his star is most certainly on the rise. It's not surprising that the actor grew up pretty well-off considering who his parents are. 
Dennis has a net worth of $30 million (via Celebrity Net Worth), while Ryan has amassed a fortune of $85 million (via Celebrity Net Worth). Jack told USA Today that he has learned a lot in his career from his famous folks, while admitting that it did take him a while to see "When Harry Met Sally ..." "I'd actually never seen it before I did the movie ["Plus One"], but I figured I needed to because it's the rom-com and I was doing one. ... When your own mom has one of the most iconic orgasm scenes of all time, as a child, you tend to avoid that," he shared. "But then I watched it, and I cried forever because I was so proud of her, and I came into rehearsal [for "Plus One"] still crying." 
These days, Jack's likely crying happy tears thanks to the fact that he's landed some pretty lucrative gigs. Keep scrolling to find out his net worth.
Jack Quaid's impressive fortune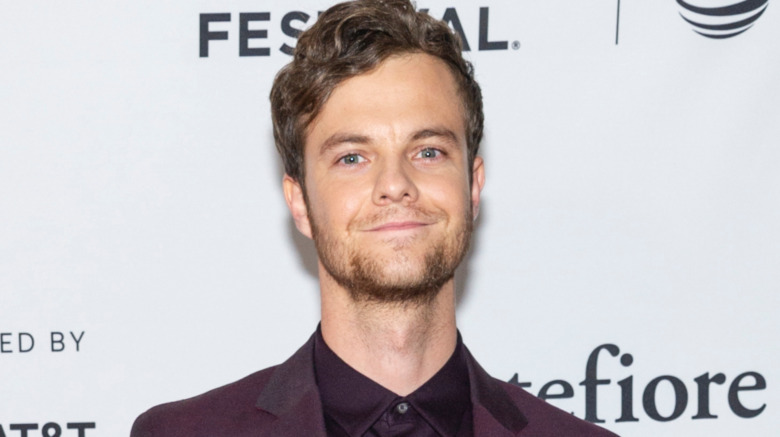 Shutterstock
Jack Quaid may not be worth as much as his famous folks, but he certainly seems to be on the right path. While his exact net worth is unclear, most outlets seem to put him at about $2 million. The website Wealthy Gorilla notes that Jack has worked with several big names in the industry, including Tom Hanks, Martin Scorsese, and Steven Soderbergh. But even though he comes from Hollywood royalty, the actor has seemingly paved his own path to success, at least, that's what his father, Dennis Quaid says.
"My agent wanted to represent him, and he said no I want to do it on my own," Dennis said on "The Kelly Clarkson Show" about Jack. "And then, of course, he gets an agent on his own, and his first movie is 'Hunger Games." Then he gets in [Martin] Scorsese's "Vinyl" on television, which was the hottest show there was. Now he's doing "The Boys," which is the hottest thing on streaming. It's a great show." 
Not much is known about Jack's specific financials aside from his net worth but growing up, he lived in a luxurious home in the Pacific Heights area of San Francisco (or at least that was one of his homes). In 2020, Architectural Digest shared that the posh pad sold for $17.3 million. Can you even imagine growing up in a place like that? It definitely pays to be the son of Hollywood royalty and we're jealous of Jack's booming career and dashing good looks!