Dennis Quaid's Son Looks Exactly Like The Actor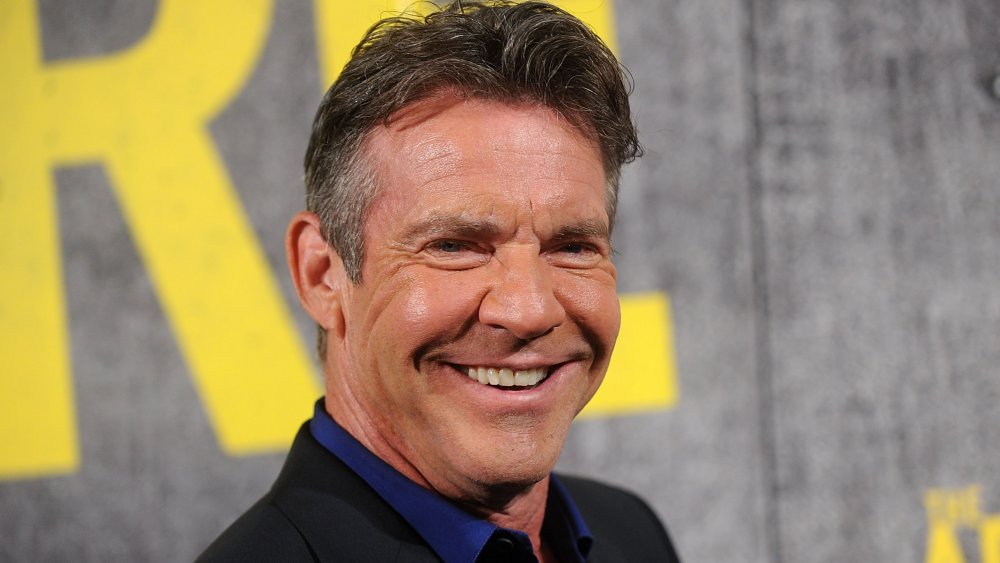 Brad Barket/Getty Images
There are quite a few lookalike pairs when it comes to famous families, just take a look at Jude and Rafferty Law, LeBron and Bronny James, and Elizabeth and Damian Hurley – not to mention Amy Schumer and little Gene. You might also be interested to see just how much Dennis Quaid's son Jack Quaid takes after his famous father.
Dennis — who you may have seen in 1998's The Parent Trap and 2019's A Dog's Journey — married When Harry Met Sally... and Sleepless in Seattle star Meg Ryan in 1991, and in 1992, they welcomed Jack into the world, according to Country Living. Following his divorce from Ryan in 2001, Dennis went on to become the father of a pair of twins who he shares with his third wife (now ex-wife) Kimberly Buffington.
When asked by Home Business magazine in 2012 if he had changed as a father in terms of how he was with his first son compared to how he is with his younger children, Dennis said, "Yes, you don't worry so much. I know they will have to go to college, and won't be wearing pull-ups for the rest of their life. I am more concerned that we are having a lot of fun with the kids."
Dennis may be into having fun these days, but Jack is instead focused on his own Hollywood career and proving that he's someone who truly has talent and not just his father's looks.
Jack Quaid inherited his dad's looks and skill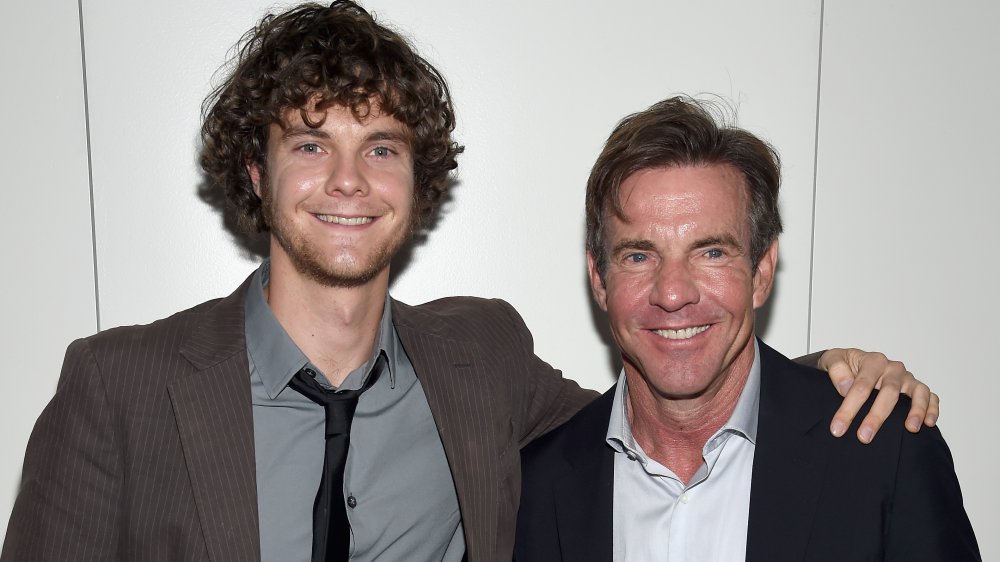 Dimitrios Kambouris/Getty Images
Jack Quaid may have had an advantage in Hollywood thanks to the fact that he got his camera-worthy looks and acting skills from his dad, Dennis Quaid. However, he claims being the son of a star can skew people's perception of him. "I don't want to necessarily complain about growing up the way that I did because there was always food on the table, I got to live in a nice house ... This is me checking my privilege. It's there. It's totally there," Jack told AP News in 2019. "But there's a little bit of an attitude that I've gotten, especially as I was starting out. Like, I would walk into an audition room and people would just assume I would be a (jerk)."
The younger Quaid, "who looks like his mother when he's delighted and his father when he's indignant," according to AP, continued by recalling one audition, saying, "The casting director looked at me and said, 'Oh wow, that was actually really good. I thought you'd come in here and expect it to be handed to you...'" Jack added, "I was like, 'No, I just genuinely want to do this. And if I'm lucky enough to get this part, I'll do my best.'"
That's likely why he's earned roles in films like 2012's The Hunger Games and 2017's Logan Lucky. As of this writing, Jack has one project in pre-production: Star Trek: Lower Decks. While it's animated series, meaning Jack won't physically be on our screens, the Quaid charm is still sure to shine through.