Why Ree Drummond Is Worried About Her Daughter's Wedding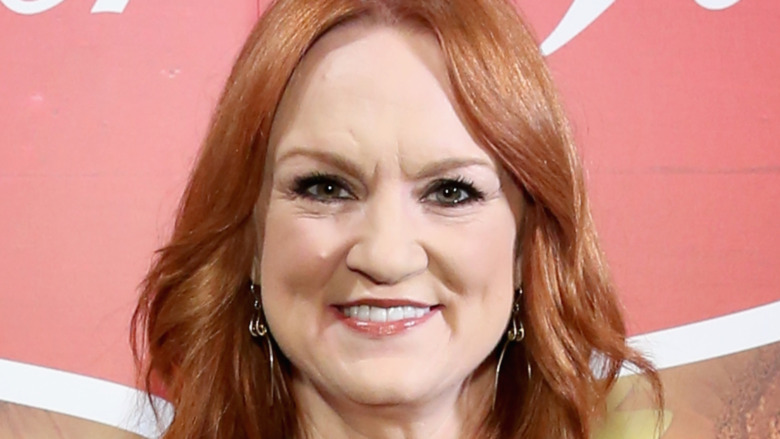 Monica Schipper/Getty Images
To her fans, Ree Drummond is best known as the "Pioneer Woman," but to some people ... she's just "mom." Ree began starring in her popular Food Network show in 2011, per IMDb. She has also appeared on several other cooking programs, including "Throwdown with Bobby Flay," "Paula's Best Dishes," "Iron Chef America: The Series," and "Trisha's Southern Kitchen." We're getting hungry just reading these. The chef boasts a massive fan base, and people love her comfort food recipes and sweet demeanor. Let's be honest; we also wish she was our mom because we'd love to wake up to her cooking every morning.
Ree and her husband, Ladd, have 4 children— Alex Drummond, Paige Drummond, Bryce Drummond, and Todd Drummond (via Pioneer Woman). They also have a foster son, Jamar, whom they absolutely adore. The kids often make appearances on Ree's show, and she also shares plenty of photos of them on Instagram. In 2021, there has been a big event at the forefront of her mind — her daughter Alex's wedding.
"I was going to post something emotional about Alex and Mauricio getting married in 23 days, but I'll save that for later because I don't have time for tears today, and they both already know how darn happy I am for them," she wrote on April 8. Ree also shared that she was working hard on "zipping my mother-of-the-bride dress" and "judging a cookie competition for Food Network." Keep scrolling to see what else has Ree stressing about. 
Ree Drummond is stressing over several details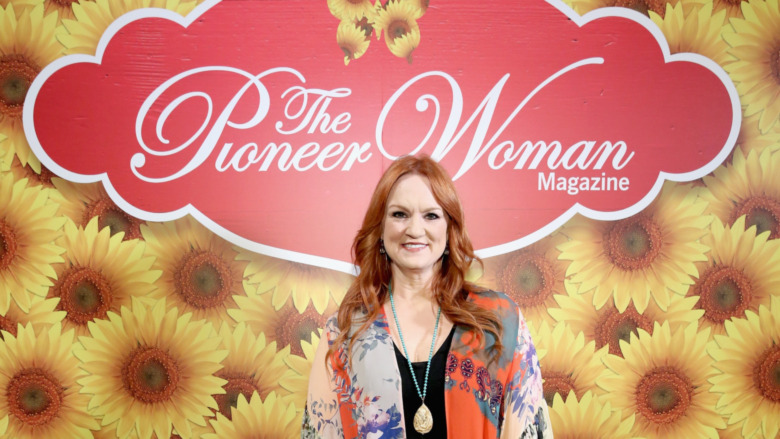 Monica Schipper/Getty Images
Like most moms, Ree Drummond is constantly worrying about at least one of her children. Ree's eldest child, Alex, is set to get married on the family farm in Oklahoma, and that's a daunting task in and of itself. According to People, the television personality has been posting about her worries regarding the wedding on social media, provided it's held outdoors. The mother-of-four sent out a series of updates on Instagram Story in late April. "Um we're having an outdoor wedding," Ree wrote on a video of tents set up on the sprawling property. "On the ranch. In Oklahoma. In early May." She questioned whether or not the set up could endure 23 mph winds.
The famous chef did not stop with her worries there, firing off a few more photos for her followers. "What could possibly go wrong???" she wrote with a video of one of the flags blowing in the wind. Ree also cleverly added a "Wizard of Oz" GIF, and though they may not be in Kansas, Oklahoma can get just as windy. The last update included a car selfie with a mathematics graphic around Ree's face. "Me, first driving upon the tent, trying to calculate the level of Oklahoma sustained winds it can withstand," she wrote.
We can imagine Ree will be providing more updates on the wedding and family events in the future, and we can only hope for great weather for any event held on her farm!