Diamond Expert Reveals How Much Teen Mom Cheyenne's Ring Cost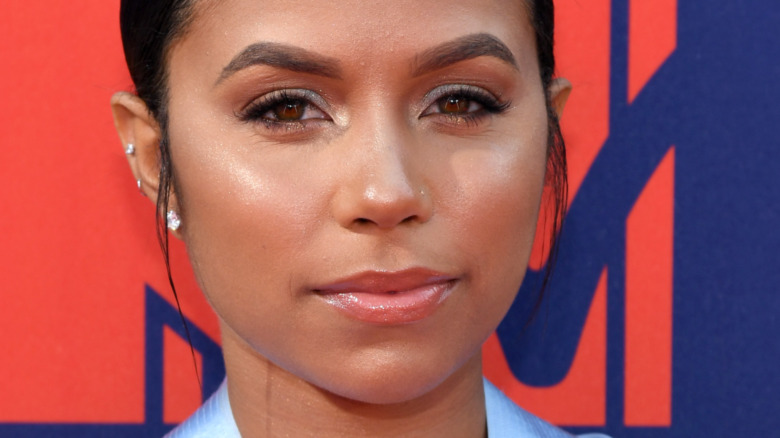 Kevin Mazur/Getty Images
Big MTV news: "Teen Mom OG" star Cheyenne Floyd got engaged on April 25. Cheyenne broke the news with an Instagram post. "speechless... We said Yessss!" the reality star captioned the photo of her fiance Zach Davis getting down on one knee. "Today was perfect! I can not put it into words yet but this is a moment I will cherish forever."
Zach popped the question at a baby shower for the pair's first child together. Zach will be joining a blended family, as Cheyenne already has one child from a previous relationship, a daughter named Ryder. Zach wanted to be sensitive to the issues of becoming a step-parent and wanted to make sure Ryder was just as excited about this new beginning as her mom, so he bought her a ring too, per Us Weekly.
That brings us to the issue on everyone's mind: Cheyenne's massive engagement ring. To get the inside scoop, Nicki Swift spoke to Kimberly Abruzzo, a GIA Graduate Gemologist and Applied Jewelry Professional with Rare Carat. According to the resident expert, the ring cost a pretty penny.
A ring for Ryder and a ring for Cheyenne
When speaking to Nicki Swift, Kimberly Abruzzo gave voice to everyone's feelings: "After all this couple has gone through, Cheyenne deserves a beautiful engagement ring — and Zach really delivered."
Zach gifted Cheyenne an emerald cut solitaire stone with a diamond band, which, according to Abruzzo, was the right move. "Cheyenne's classic design gives a nod to timeless styles with her emerald-cut diamond center stone and classic diamond-encrusted band," Abruzzo explained. "The bright white diamond looks like it's about 3ct set in either white gold or platinum, meaning it's likely a high color to avoid throwing yellow tones into stone."
What did it all cost? Well, Abruzzo thinks a whole heckin' lot. "Emerald cuts require high clarity especially at that size," the gem expert continued. "So depending on quality, this ring would cost between $50 and 75k. Good job, Zach," she added.
When it comes to the sweet little ring Cheyenne's daughter received, Abruzzo thinks that was a great move by the step-dad to be. Abruzzo described the little girl's ring as "Not quite as blingy as her mom's, but enough to spark a love for fine jewelry." Luckily, Cheyenne's ring is likely to become a family heirloom anyway, so Ryder has something to look forward to.